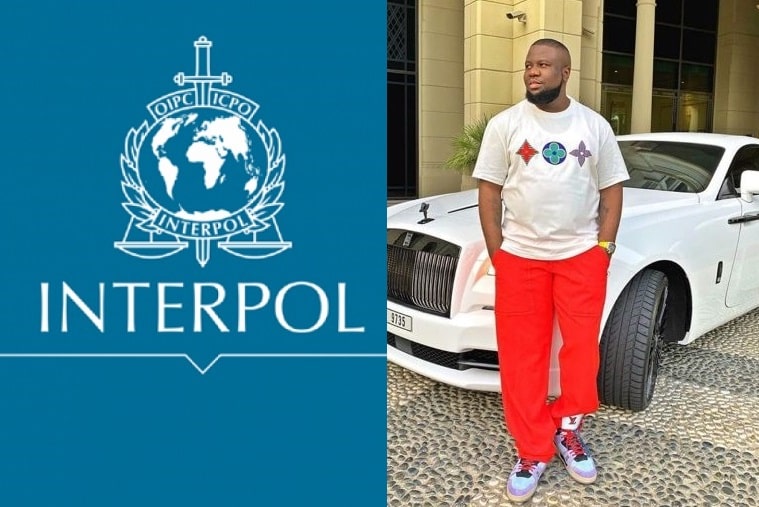 Reports currently making the rounds on social media is that Nigerian socialite Hushpuppi has been arrested in Dubai.
What we have been able to gather so far of Hushpuppi's alleged arrest was that he was arrested Tuesday night in Dubai by the Interpol while in the company of some friends.
Hushpuppi and some of his friends including Mr Woodbery were reportedly taken away by the Interpol.
Ray Hushpuppi and Mr Woodbery are the perfect examples of what Nigerians describe as "Lagos big boys". They live in luxury and flaunt expensive items on social media.
Hushpuppi's source of wealth has always been a topic of debate in Nigeria but he has never been indicted of any crime by the Nigerian authorities. Hushpuppi whose real name is Raymond Igbalodely is often dubbed the "Gucci King" in Nigeria because of his love for the designer brand.
In one of the reports of Hushpuppi's arrest, the source claimed the Interpol and the Federal Bureau of Investigation (FBI) has been on Hushpuppi's trail for some time now.
Another report alleges that Hushpuppi and Mr Woodbery were arrested on the grounds of fraud. The two socialites are being accused of defrauding many Americans of sums going well over several millions of dollars.
The latest source to share the news of Hushpuppi's alleged arrest is controversial Nigerian blogger Kemi Olunloyo.
Kemi Olunloyo tweeted:
"BREAKING Nigerian socialites Ray HushPuppi and Woodberry reportedly ARRESTED by @INTERPOL_HQ tonight in Dubai, UAE. Details soon."
Last year, Kemi Olunloyo was also first to share the news of the arrest of another Nigerian big boy based in Dubai, Ismaila Mustapha, popularly known as Mompha.
Mompha was arrested by Interpol on a $5 million (N1.8 billion) scam linked to him.