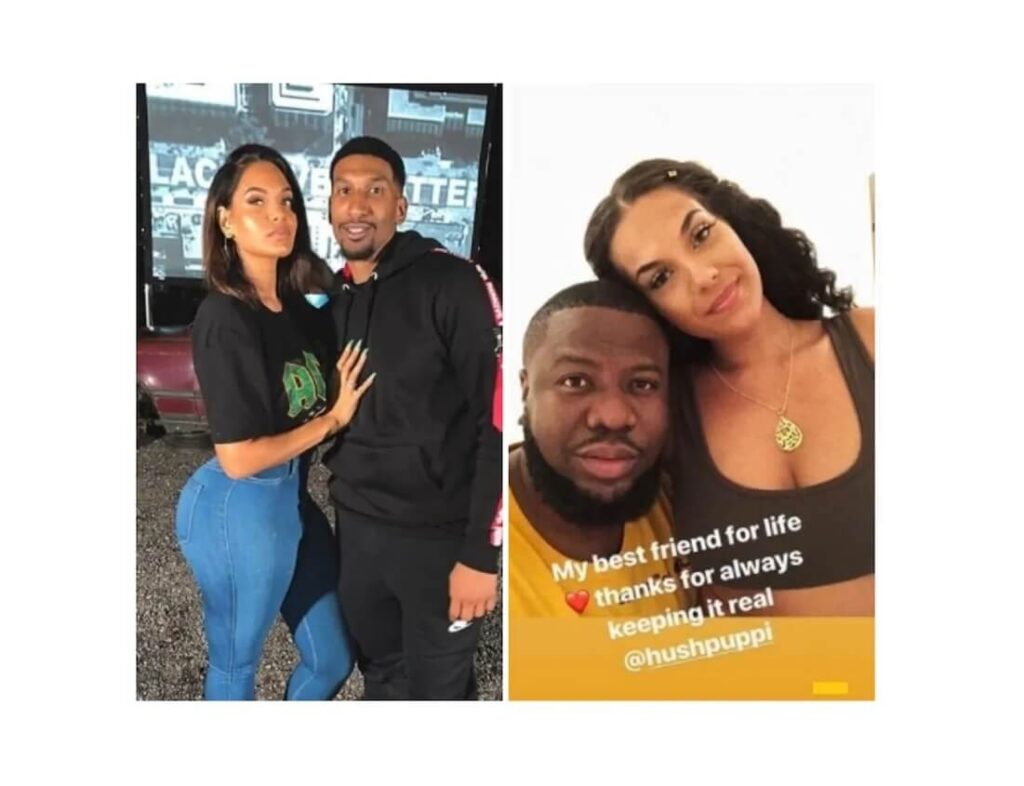 Amirah Dyme, the lady alleged to be Hushpuppi's girlfriend has caused some controversy online after posting photos of herself with her new man on Instagram.
It was reported that Amirah moved on to her new boyfriend whose name is Ramy 'Lil' Freeny after Hushpuppi was arrested. Amirah Dyme had earlier made a post where she shaded the arrested Instagram celebrity.
Amirah had insinuated Hushpuppi broke-shamed people and asked him "hope you like orange" in an Instagram post she made a few hours after news of Hushpuppi's arrest in Dubai was confirmed.
Amirah Dyme wrote on her Instagram story:
"Imagine telling someone they're not good enough to come and sit with the "rich people" because of how they're dressed when they bought their clothes with their own money while u literally STOLE the money that you used to buy outfits with from poor people. Karma is a b*tch. Hope u like orange".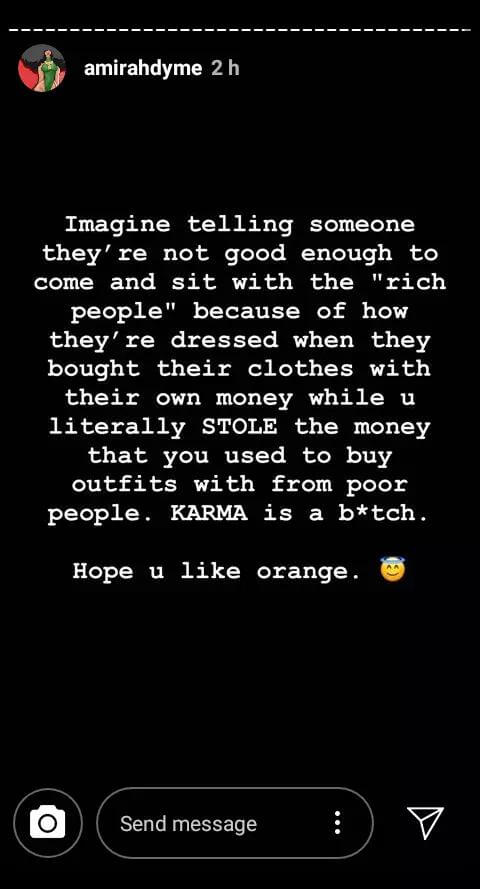 Though Amirah's true relationship with Hushpuppi was never verified, she has been frequently referred to as his girlfriend in the media. Before Hushpuppi's arrest, the two were often seen spending time together and sharing loved-up photos.
Hushpuppi's alleged girlfriend Amirah Dyme is a model, businesswoman and socialite. Just like Hushpuppi, she is also Instagram-famous, boasting of over 3 million followers on Instagram.
Hushpuppi is a Nigerian social media personality who was arrested in June, 2020 in Dubai and is currently facing charges connected to fraud in the United States.
A Twitter user said Amira Dyme is not Hushpuppi's girlfriend as been falsely reported in the media.