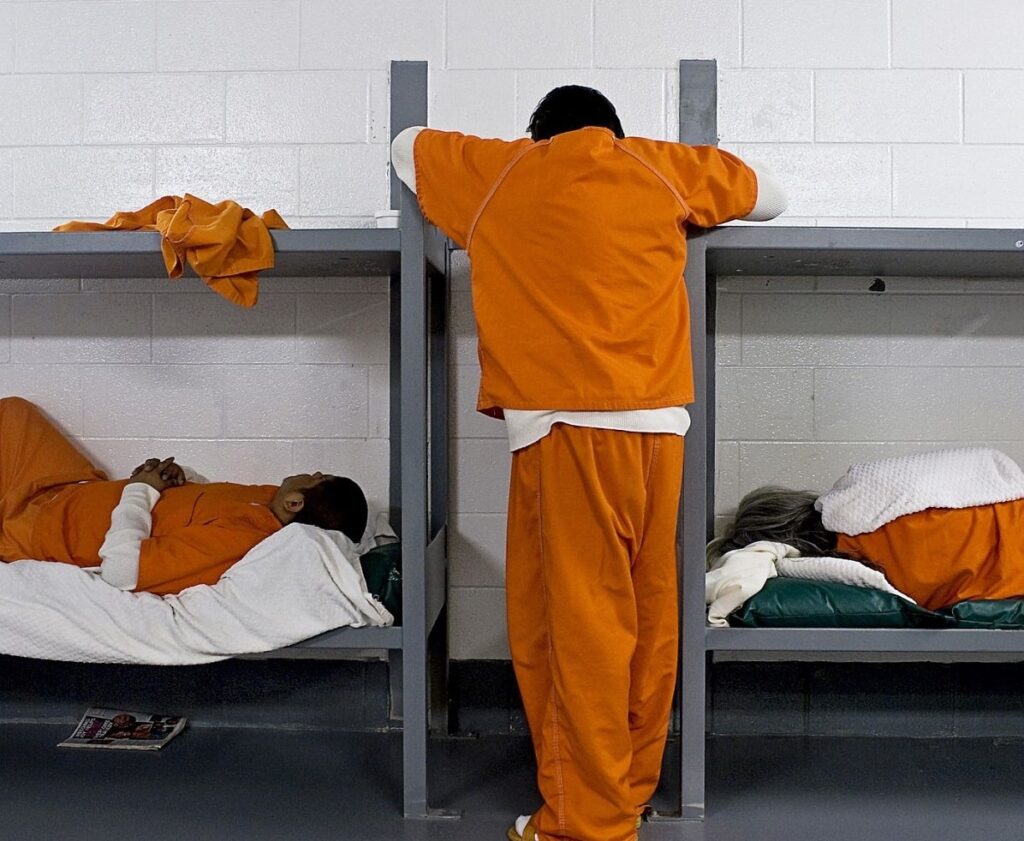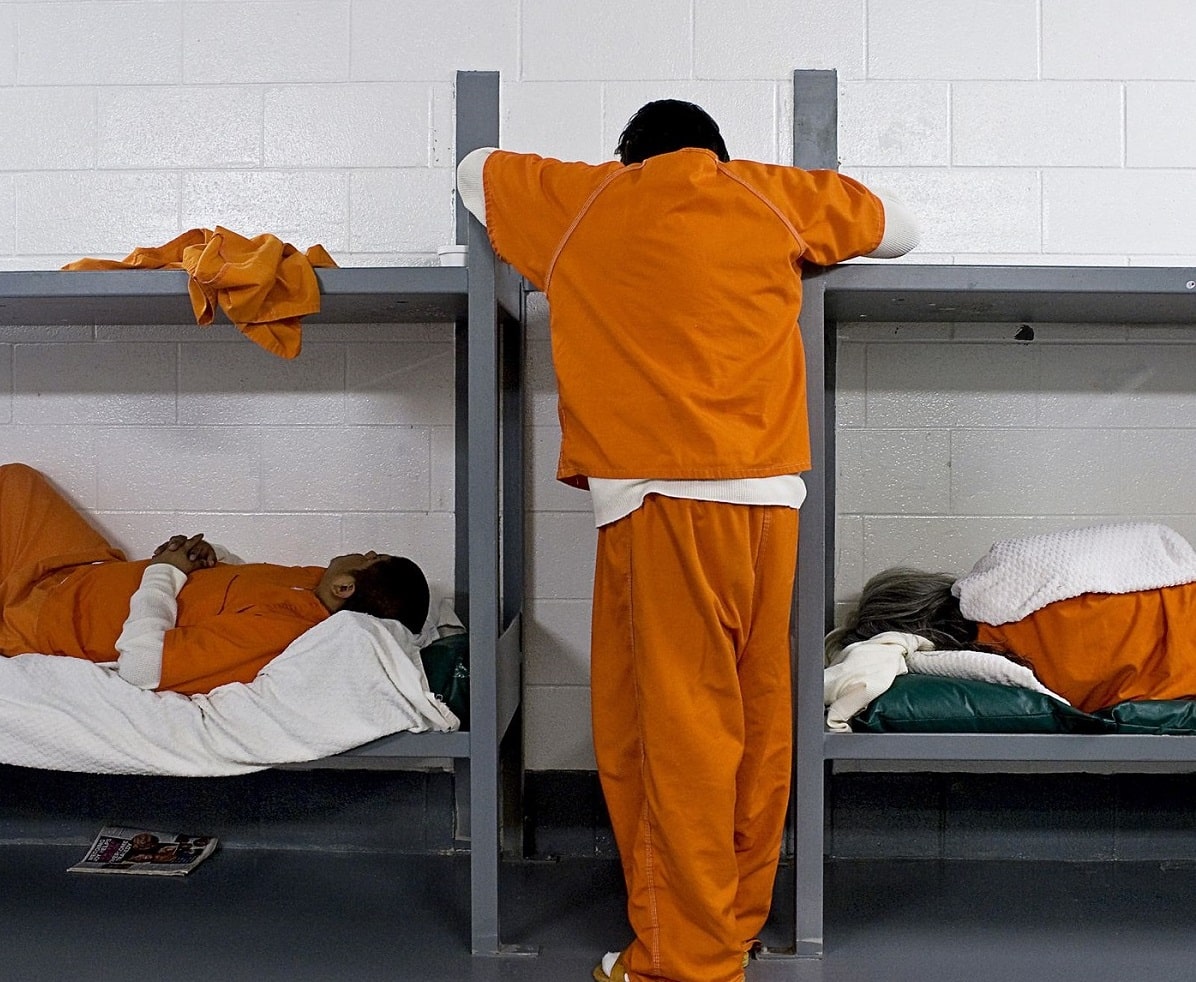 Hushpuppi and Mr Woodberry who were arrested in Dubai over multiple charges of fraud have been extradited to the United States of America.
Hushpuppi who was until his arrest known for flaunting his luxurious lifestyle on social media was arrested in Dubai alongside 12 others, including his close friend Woodberry.
Dubai Police revealed that Hushpuppi and his gang operated a coordinated fraud network responsible for defrauding millions of people.
Hushpuppi and his gang have been handed over to the FBI and the security service in an official statement thanked the Dubai Police for establishing the highly effective operation that led to Hushpuppi's arrest.
Subsequently, the FBI has revealed Hushpuppi's real name as Ramon Olorunwa Abbas while Mr Woodberry's real name is Olalekan Jacob Ponle.
Hushpuppi and Woodberry are currently being held at the Moshannon Federal Prison – a federal prison for men located in Philipsburg, Pennsylvania.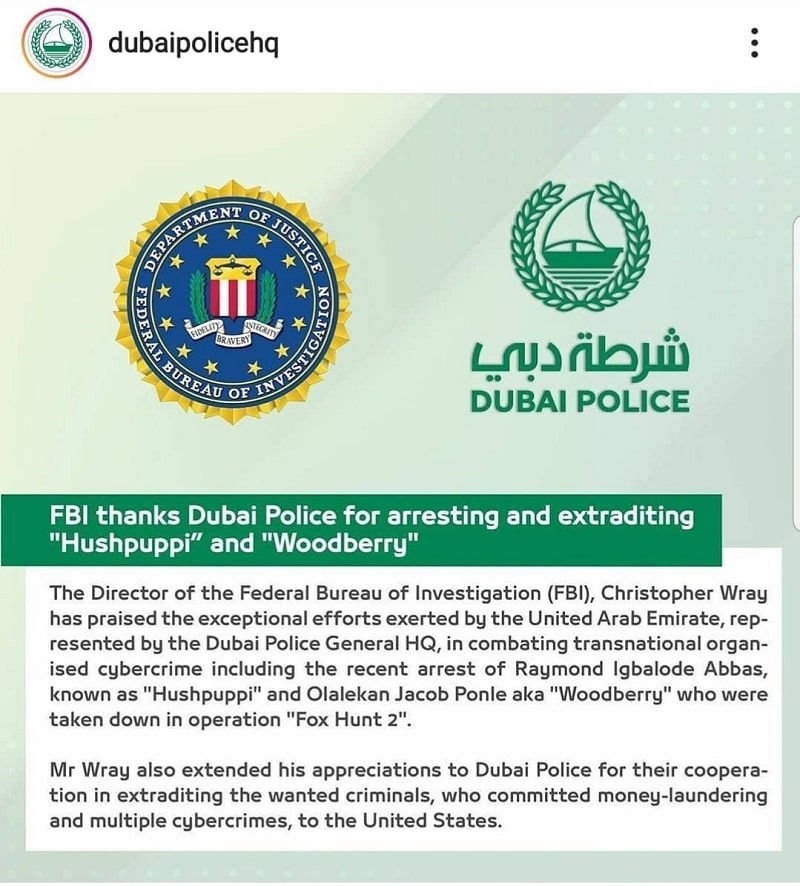 What does this extradition mean to Hushpuppi and Woodberry and other members of his gang?
Extradition is a process where a person arrested in one country is handed over to another country for trial or punishment.
For extradition to go smoothly, the two countries in question must have had an extradition treaty in place. The United States of America has extradition treaties with over a hundred countries. But the US currently has no extradition treaties with China, Russia, North Korea, Saudi Arabia and also the UAE where Hushpuppi was arrested.
Hushpuppi and his gang's extradition was one of a peculiar case where extradition succeeded quickly due to the magnitude of the crime. Hushpuppi and his gang were also wanted for fraud in Europe, the US, and Nigeria, making them transnational criminal suspects.
Most extradition requests involving the US proceed fairly quickly (even on some occasions no extradition treaty exists) with the arrested suspects surrendered without much delay.
The arrested suspect has no say in the extradition arrangements being made on his or her case. The US Supreme Court holds that a court has jurisdiction to try a criminal defendant even if the defendant was abducted from a foreign country against his or her will by United States agents.
With the full transfer of Hushpuppi and his gang to the USA, they will now be tried and sentenced according to US laws on the crimes they are found guilty of. Hushpuppi, Woodberry and other members of his gang will be tried in a US court, sentenced by a US judge and serve jail term in a US prison.
And, based on previous experiences, there are only a few things harder than doing time in a US Maximum prison as a transnational non-American criminal.