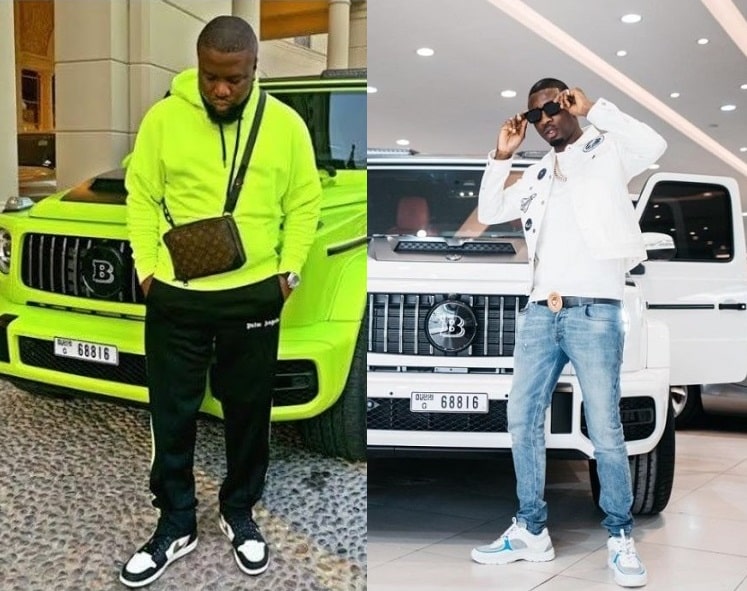 Controversial Nigerian journalist Kemi Olunloyo has alleged that Hushpuppi's close associate Woodberry has fallen sick in prison.
According to Kemi Olunloyo, Hushpuppi and Woodberry who were earlier arrested in Dubai for defrauding millions of people have spent nine days in the Moshannon Federal Prison.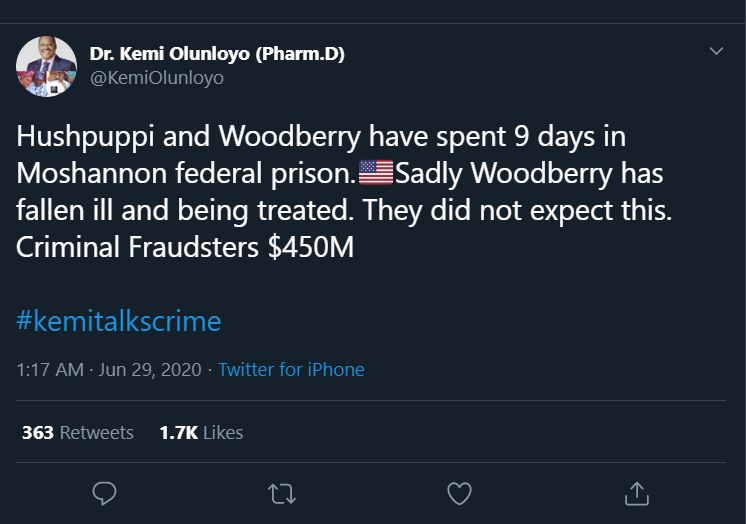 The Moshannon Valley Correctional Center which is also called the Moshannon Valley CI or simply the Moshannon Federal Prison is a federal prison for men located in Philipsburg, Pennsylvania.
Nigerian social media personality Hushpuppi whose real name is Ramon Olorunwa Abbas was arrested in Dubai some weeks ago over multiple allegations of fraud.
It was reported that Hushpuppi operated an organized fraud gang responsible for defrauding over 1.9 million victims of money running over N168 billion.
Dubai Police revealed Hushpuppi and his gang were arrested while planning a massive $435 million global-scale cyber fraud.
The police authorities in Dubai disclosed Hushpuppi was arrested alongside 12 associates which included his right-hand man Woodberry. Woodberry's real name is Olalekan Jacob Ponle.
Dubai police also said Hushpuppi and his gang were wanted for fraud in Europe, the US, and Nigeria. The arrested suspects were extradited to the US state of Pennsylvania after a week of their arrest.
Nigerian journalist Kemi Olunloyo has alleged that Woodberry who has been in prison with his boss Hushpuppi and 10 others have taken ill and is currently being treated at the prison's medical facility.