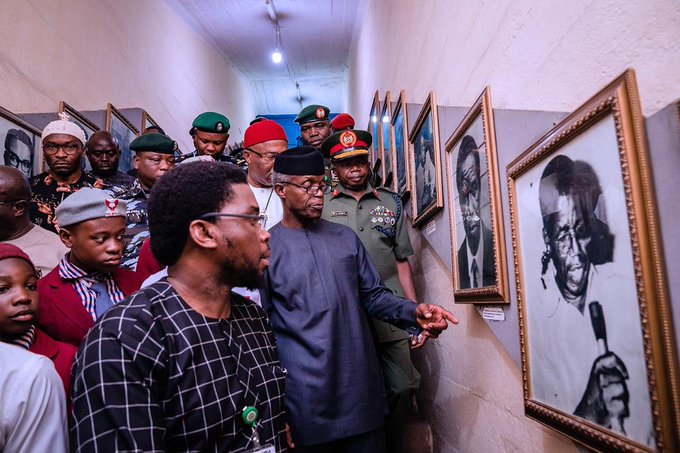 In January this year, Nigeria's vice president Yemi Osinbajo visited the National War Museum in Umuahia, Abia State.
It was a praised visit as many Nigerians called it a step in the right direction.
The National Nigerian War Museum in Umuahia was set up to preserve the military history of the Biafra-Nigerian civil war. The museum contains relics of warfare and artillery used in the Civil War, including the famous "ogbunigwe" used by Biafran soldiers during the war.
Three months after, as the Igbos celebrate Biafra Heroes Day in remembrance of all those they lost in the war, Osinbajo's statements following his visit to the War Museum is trending.
Osinabajo, writing about his experience during the visit to the War Museum in Umuahia, called for national unity among Nigerians.
He wrote: "Our children are showing us that is possible to forge friendship and bonds across ethnic and religious lines that are even stronger than family ties."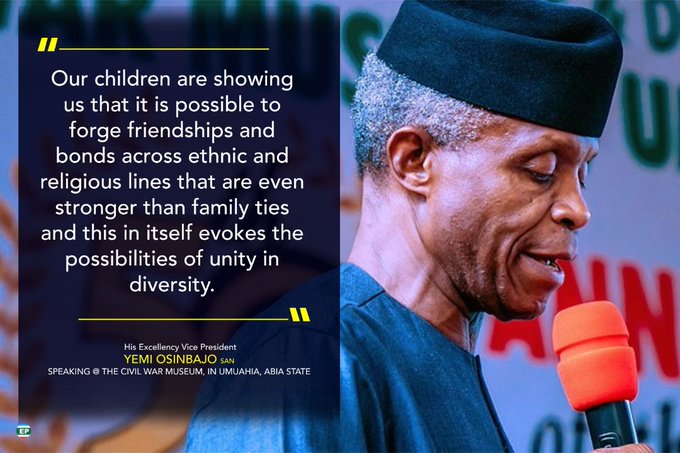 The vice president added that young Nigerians are "forging alliances in business, civil society and politics" by intermarrying, migrating and co-mingling in the quest for love and livelihood.
Find Yemi Osinbajo's statements about Biafra below: