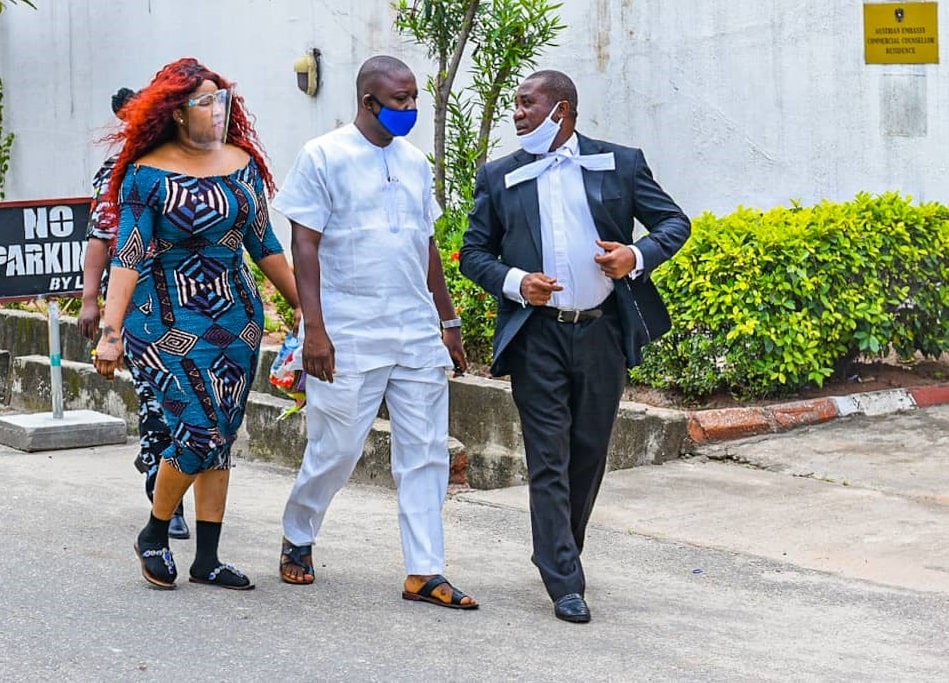 Justice Mohammed Liman of the Federal High Court sitting in Ikoyi has granted bail on self-recognisance to Lagos-based medical practitioner, Dr Anu.
Justice Liman also adjourned the case to July 9 for further hearing.
Dr Anu whose real name is Anuoluwapo Adepoju was arrested two days ago on Wednesday, July 1, 2020, on allegations of medical malpractice and abuse.
Dr Anu who runs MedContour Services was dragged before an Ikoyi High Court by the Federal Competition and Consumer Protection Commission (FCCPC) over a five-count charge bordering on allegations of medical malpractice, with particular reference to the death of one of her patients – Mrs Nneka Miriam Onwuzuligbo.
The FCCPC also accused Dr Anu of failing to comply with the agency's requirements in an investigation and refusal to appear and provide relevant information to an ongoing investigation.
In a six-paragraph affidavit attached to the charge sheet, the FCCPC through its counsel, Babatunde Irukera, said it received complaints against Dr Anu from one Marlene Oluwakemi, Taiwo Temilade, and Vivian Onwuzuligbo that Dr Anu's services "are unsafe for consumers" and that she made "false, misleading and deceptive representation in relation to the marketing of their services."
One of the accusers Ms Vivian Onwuzuligbo is a family member of Mrs Nneka Miriam Barbara Onwuzuligbo (now deceased) that allegedly died from complications arising from a failed cosmetic surgery Dr Anu performed on her.