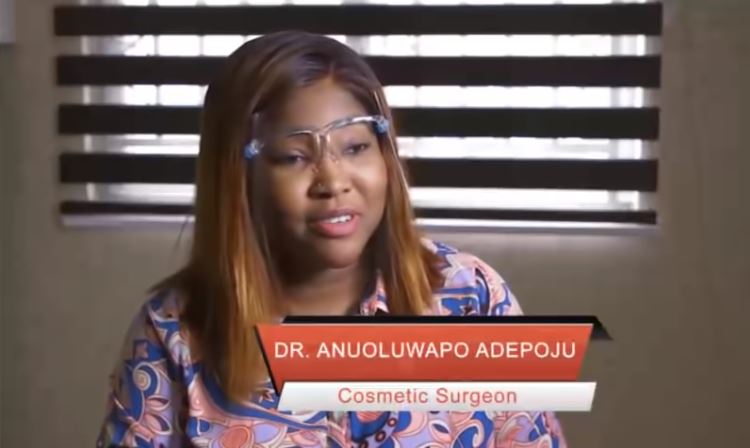 Embattled Nigerian doctor and cosmetic surgeon Dr Anuoluwapo Adepoju, more commonly known as Dr Anu, has in a recent video addressed some of the issues relating to her recent scandal with the Federal Competition and Consumer Protection Commission (FCCPC).
Dr Anu Adepoju was earlier arrested and charged to court by the FCCPC over allegations of medical malpractice and failure to respond to summons by the agency.
Part of Dr Anu's major scandal revolves around the death of one Mrs Nneka Miriam Onwuzuligbo who was alleged to have died from complications arising from a failed cosmetic surgery Dr Anu performed on her.
Dr Anu in her recent video stated that the said patient did not die in her clinic called MedContour Services as was being widely reported in the media.
According to Dr Anuoluwapo Adepoju, the patient had a successful surgery at MedContour Clinic and was fine until she presented with respiratory symptoms three days after.
Dr Anu Adepoju said the patient was referred to a specialist clinic where she stayed for 31 days before she sadly died.
Dr Anu reiterated several times in the video that "nobody has ever died in her clinic".
Watch the full video of Dr Anu explaining her situation with officials of the FCCPC: