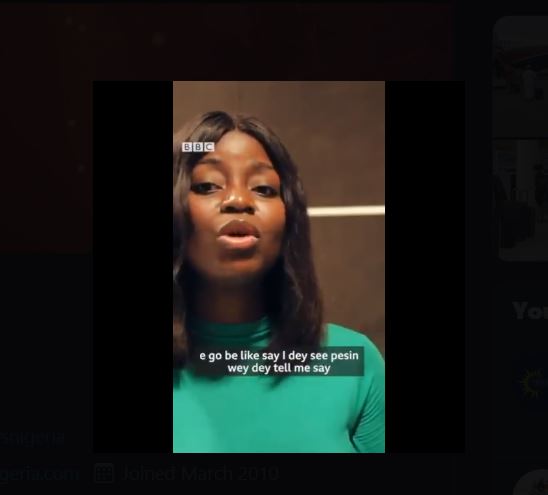 Popular Nigerian social media personality Omotola Taiwo Temilade popularly known as Omohtee has opened up about her failed plastic surgery at Dr Anu's clinic.
Omohtee who admitted she has been suicidal over the many complications she suffered after the surgery said that Dr Anu "showed me pepper".
She revealed that she paid Dr Anuoluwapo Adepoju popularly known as Dr Anu N1.2 million for butt implant and liposuction.
Omohtee, 28, said she sought Dr Anu's services because she wanted her tummy to be flatter and her backside bigger. Omohtee said she immediately started having complications after the surgery which was performed on her by Dr Anu.
Omohtee said after the surgery she started having "belle burns, waist burns, and waist numb". Omohtee said after two months, she started having "fat necrosis". Explaining further, Omohtee said she started seeing "liquid fat" that has turned into "dirt" being expelled from her body just like a boil.
According to Omohtee, her waist is still numb to date as a result of the surgery. Omohtee also said one side of her bum is bigger than the other and she has been visiting a clinic every two days to treat the wounds Dr Anu inflicted on her.
Watch the video of Omohtee narrating the ordeal of her failed surgery at Dr Anu's clinic:
Dr Anuoluwapo Adepoju popularly known as Dr Anu runs a plastic surgery centre called MedContour Services.
She was recently arrested and charged to court over allegations of medical malpractice and failure to respond to invitations by Nigeria's consumer protection agency called FCCPC.