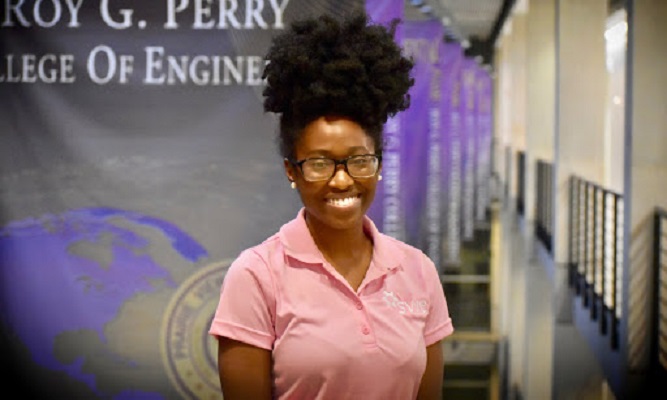 Nigerian businesswoman Nneka Ede Dorothy made headlines a few days ago after buying the Portuguese football club Lusitano Ginásio Clube.
Following the successful transaction, Mrs Nneka Ede is currently being hailed as the first African woman to own a European football club.
However, this might not be entirely accurate. In 2017, it was reported that the wife of former Ghana midfielder Michael Essien, Akosua Puni Essien has purchased Italian football club Como for £206,000 at a bankruptcy auction.
Lusitano Ginásio Clube confirmed the news that Mrs Nneka Ede has become its new owner in a recent statement. It was disclosed that Nneka Ede secured total ownership of the 108-year-old club in a negotiation deal that lasted months and was completed in June 2020. The purchase amount was not revealed.
Part of Lusitano's official statement about the transfer of ownership reads:
"After months of negotiations with different entities, an agreement has been reached with Mrs Nneka Ede, a sports enthusiast and entrepreneur from Nigeria, a country filled with people as passionate and fiery about football as us and which incidentally share the same green and white in their flags, towards the transfer of the ownership of the SAD to the latter that will help us in our mission to take Lusitano to the next level."
Who is Nneka Ede?
Mr Nneka Ede is a Nigerian businesswoman of Igbo origin. She currently works as a software developer and automation analyst for Chevron in Houston, Texas, United States. Nneka Ede also has many business interests in the oil and gas sector.
Nneka received a Bachelor of Science degree in Computer Science from Prairie View A&M University in Texas, the second oldest public university in the state.
As a well-known sports enthusiast, Mrs Nneka Ede Dorothy has had interest in football from a very young age.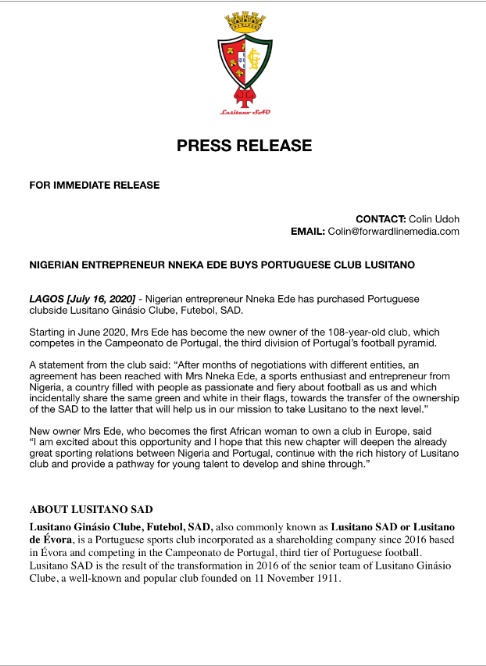 Nneka Ede said she is excited with the purchase of Lusitano and hopes the acquisition will better the sporting relationship between Nigeria and Portugal.
She said: "I am excited about this opportunity and I hope that this new chapter will deepen the already great sporting relation between Nigeria and Portugal. "And to continue with the rich history of Lusitano club and provide a pathway for young talent to develop and shine through."
Before Nneka bought Lusitano Ginásio, another Nigerian business mogul, a man named Kunle Soname bought Portuguese football club Clube Desportivo Feirense back in 2015.