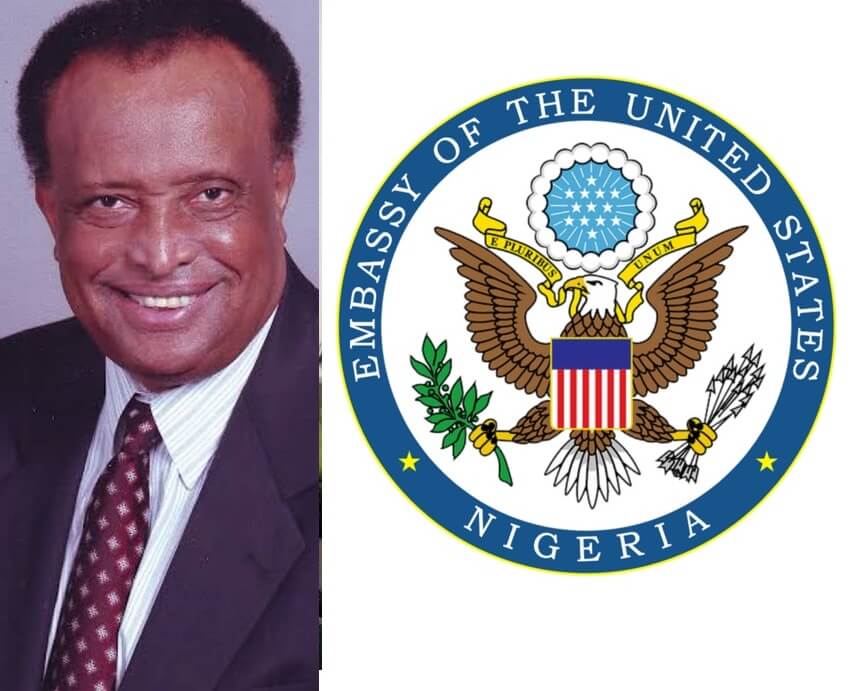 The death of Walter Carrington, who was a former United States ambassador to Nigeria, has been confirmed.
A family statement signed by his Nigerian wife, Mrs Arese Carrington, said Mr Carrington died on Tuesday, August 11, 2020.
Walter Carrington's cause of death was not mentioned in the statement, part of which reads:
"It is with a heavy and broken heart but with gratitude to God for his life of selfless humanity that I announce the passing of my beloved husband Walter Carrington, former U.S. Ambassador to Nigeria and Senegal."
Walter Carrington died at the age of 90. Carrington's wife who is Nigerian described him as a loving husband, father, grandfather, cousin, uncle, friend and in-law.
Quoting the words of American writer and philosopher, Ralph Waldo Emerson, Mrs Carrington wrote: "It is not the length of life but the depth of life. Walter was fortunate, his life had both length and depth."
Walter Carrington celebrated his 90th birthday two weeks ago. He was the US ambassador to Senegal from 1980 to 1981 and was later appointed by former US President, Bill Clinton, in 1993 as the ambassador to Nigeria.
The Walter Carrington Crescent in Victoria Island which now houses the US Embassy and Consulate in Nigeria was named after him.