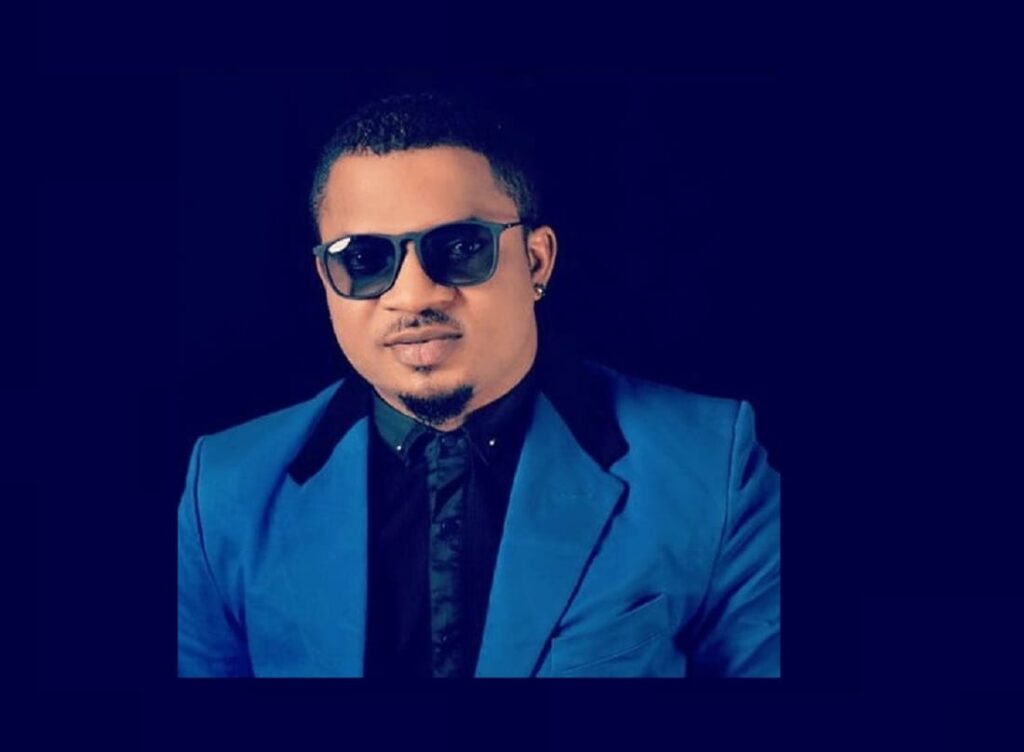 Who is Walter Anga?
Walter Anga is a popular Nigerian actor and filmmaker who has featured in over 100 Nollywood movies. Anga is best known for his roles in the popular movies Labista (2002) and New Jerusalem (2003).
Full data profile of Nollywood actor Walter Anga:
| | |
| --- | --- |
| Full name | Walter Angapukotanka Kalada |
| Age | 42 years old |
| Birthday | 12 January 1978 |
| Gender | Male |
| State of origin   | Rivers State |
| Parents | Chief Steven Anga and Mrs Evelyn Anga |
| Height | 5″9 |
| Marital status | Married |
| Tribe | Ogoni |
| Career | Actor, filmmaker |
Walter Anga's childhood and education
Walter Anga is the third child of five children born to Chief Steven Anga and Mrs Evelyn Anga. Although originally from Ogu/Bolo local government area in Rivers state, Anga was born and raised in Port Harcourt.
He had both his primary and secondary school education in Port-Harcourt. He later attended the University of Port-Harcourt for his tertiary education where he graduated with a Bachelor of Arts degree in Theatre Arts.
Walter Anga's wife and family
Walter Anga is married to Esther Anga and their union is blessed with four children. On social media, Walter Anga's wife bears the name Tyrese-Troy Anga, which is presumed to have been coined from the names of their sons.
The couple wedded in 2009 and has been married for over 11 years. The talented actor recently gushed about his wife on Instagram, sharing lovely pictures of his family with the caption:
"We've had a lot of years together but nowhere near enough. Happy Anniversary to us my RIBs. Every day seems new in our lives. 11yrs together seems like 11days to us because we try to make every day new in our lives."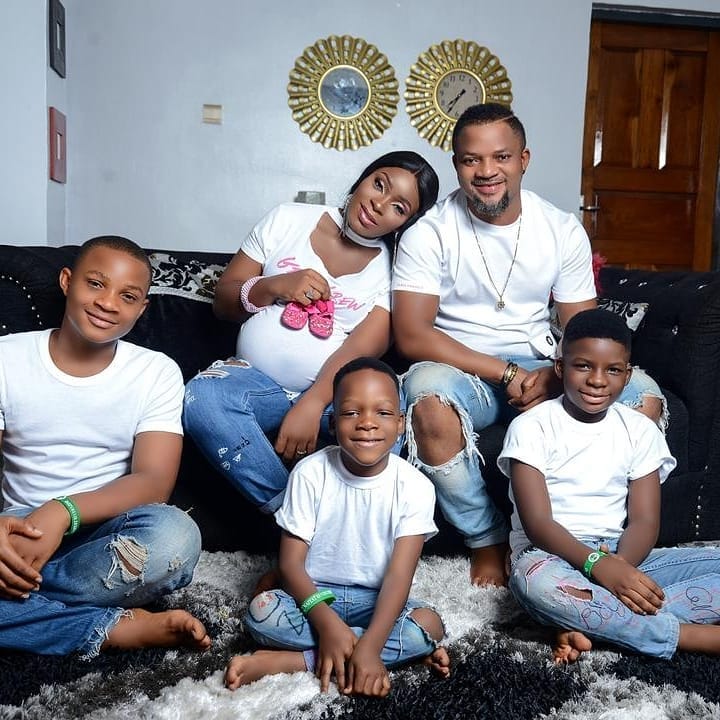 Walter Anga's children
Walter Anga's marriage to his wife is blessed with four children – three boys and a girl.
Walter Anga's acting career
Walter Anga discovered his acting gift during his university days when he was awarded the best supporting actor for his role in a play titled, 'Edufa'. After graduating from the university in 2002, he joined the Nigerian movie industry – Nollywood. Walter Anga landed his first acting opportunity in the 2002 crime/action movie, Labista, acting alongside Emma Ehumadu, Jerry Amilo, Leo Mezie and Ernest Asuzu.
After his first taste in acting, Walter Anga relocated to Enugu to hunt for roles. However, due to some unexplainable circumstances, he was unable to get one. Eventually, Walter's mother and late brother, Barrister Ishmael Anga encouraged him to return to Port-Harcourt to start over.
In 2003, he returned to Port-Harcourt to meet with Nollywood actor Nonso Diobi and movie director Ifeanyi Ogbonna. That same year, he gained fame after featuring in the Nollywood blockbuster movie, New Jerusalem, produced by Kingsley Ukaegbu and directed by Ifeanyi Ogbonna.
So far, Walter Anga has featured in over 200 movies of which many were highly successful.
Walter Anga's movies
Some of Walter Anga's most notable movies include:
Dance of Grace (2016)
Heart of a fighter (2011)
Extreme Measure (2006)
Deep Water (2014)
Brothers' Battle (2018)
But I Love You (2019)
Mission Impossible (2013)
Married to a Gentleman (2019)
The Couple (2020)
My Loving Housemaid (2019)
My Abusive Husband (2017)
Tears for The Prince (2015)
A Step to Your Heart (2011)
Bad Girl (2018)
Lockdown (2020)
Biological Clock (2018)
Labista (2002)
Thicker than Blood (2015)
Give Love a Chance (2020)
Royal Madness (2009)
Walter Anga's awards and nominations
Walter Anga has received several awards and nominations for his talent in acting.
Walter Anga's net worth
Walter Anga's current net worth is estimated. Based on calculations from the actor's known income streams, Walter Anga's estimated net worth is currently put at $470,000 (around N200 million in naira).
Walter Anga's Instagram and Twitter
Walter Anga has a verified Instagram handle @walteranga. His Twitter account is @AngaWalter.