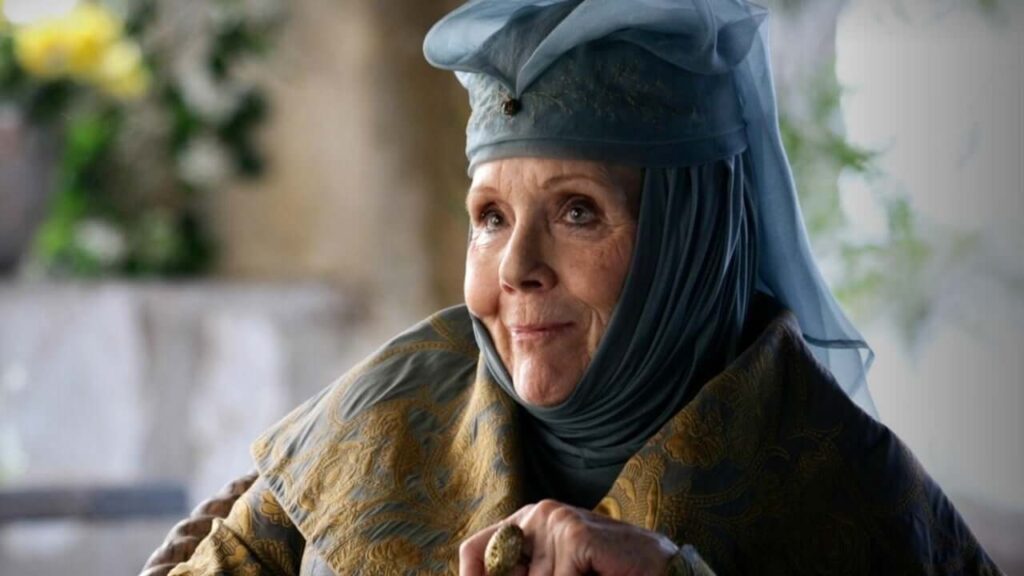 Veteran English actress, Diana Rigg, who was best known for playing the sharp-witted Lady Olenna in the critically acclaimed HBO series, Games of Thrones, is dead.
Diana Rigg died at the age of 82. Rigg received multiple Emmy nominations for playing the witty and sarcastic Lady Olenna Tyrell, the elderly matriarch of House Tyrell.
Diana Rigg's character in Game of Thrones was also known as the Queen of Thorns. Rigg was a recurring character in the show between 2013 to 2015.
Diana Rigg's death was confirmed by her agent on September 10, 2020, in a statement that partly reads: "Diana Rigg died peacefully early this morning. She was at home with her family who has asked for privacy at this difficult time."
Diana Rigg was diagnosed of cancer March this year and died six months later.
Diana Rigg was also known for playing Emma Peel in The Avengers – she appeared in 51 episodes of the hit spy series between 1965 and 1968.