by Staff writer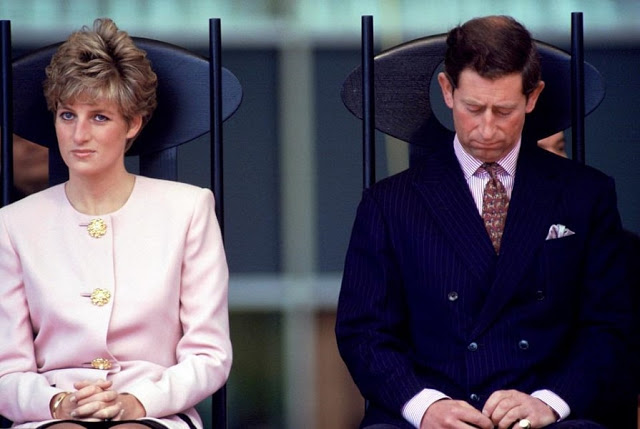 In 1981, millions of people all over the watched Princess Diana and Prince Charles wed each other, but 13 years later, the couple infamously divorced.


The Queen had ordered the pair to begin official divorce proceedings in 1995 and it was all because she felt Princess Diana's tell-all interview with Martin Bashir was a betrayal to her and the royal family.


The ground-breaking interview was watched by more than 20 million people when it aired on the BBC, and divulged details about Charles and Diana's marriage, as well as affairs.


Diana admitted her own infidelity with riding instructor James Hewitt, and also spoke about Prince Charles' well-known affair with his former lover, Camilla Parker-Bowles.


The chat was remembered worldwide for one line in particular, where Diana told the presenter: "There were three of us in that marriage so it was a little crowded."


Researchers claimed the interview proved a step too far for the Queen, because she viewed it as a scandal, heaping shame on the royal family and was the catalyst for her to step in.


It was the last straw for the Queen, who was allegedly furious at Diana for breaking Royal protocol and sharing such private information.


A Royal House documentary said: "It was the Queen who felt the most betrayed and acted the most ruthlessly.


"She sent Diana a rare letter telling her that she and Charles should now divorce."


It was reported that in 1989 Diana had confronted her husband over his affair with his former girlfriend, Camilla Parker-Bowles.


An explosive book called Diana: Her True Story written by Andrew Morton that was released in 1992 revealed Diana's unhappiness to the point of suicidal thoughts.


Their relationship deteriorated, and in 1992 then prime minister John Major announced the couple had 'separated amicably'.


But following the Martin Bashir interview, the Queen sent both parties a letter on December 20.


Separation was apparently not enough, and she advised them to divorce.


The pair began proceedings, and the divorce was finalized on August 26 1996.