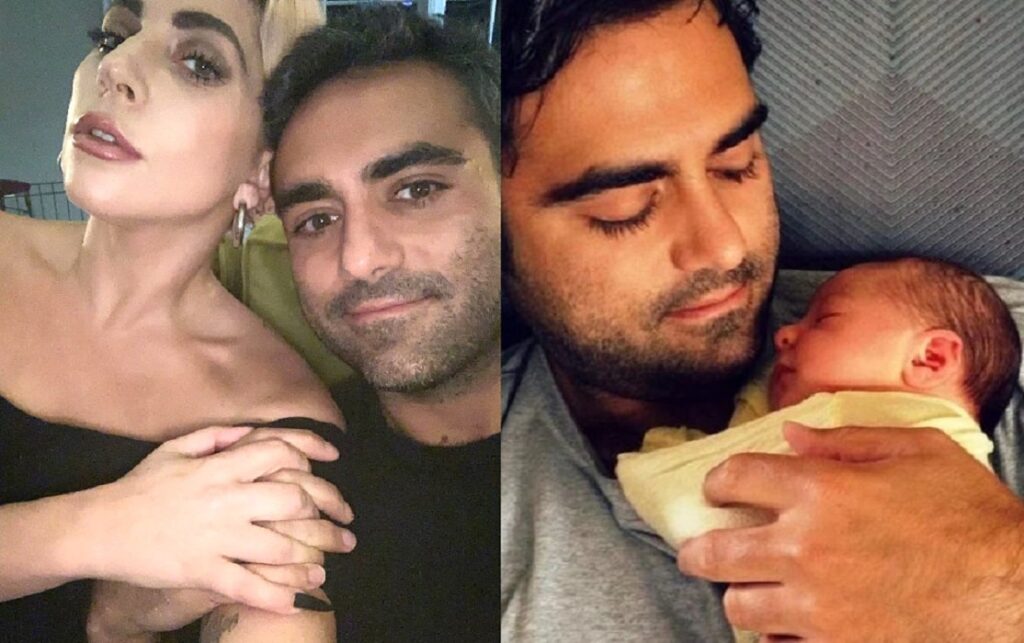 Who is Lady Gaga?
Lady Gaga is an award-winning American musician and songwriter. She is also an actress. Gaga ventured into entertainment at a young age and she is known for her colourful costumes and musical flexibility. As a teenager, Lady Gaga performed on open mic nights and also acted in school.
She became famous in 2008 after releasing her hit single "Just Dance". This song was part of her debut album titled "The Fame" and it earned Gaga her first Grammy nomination. As an actor, she earned an Oscar nomination for her outstanding performance in the movie "A Star Is Born."
Most people know the singer as Lady Gaga but her real name is Stefani Joanne Angelina Germanotta. On how she came up with her stage name "Lady Gaga", she explained that it was inspired by the 1984 hit song "Radio Ga Ga" by Queen. She further stated that "Gaga" was a nickname her ex-producer Rob Fusari and friends called her in the early stage of her career. However, Rob Fusari doesn't agree with Lady Gaga on this. In fact, he claims to have solely invented Stefani's stage name. For this reason, he sued the pop star in 2010, demanding royalties.
The Grammy-winning singer was born on March 28, 1986, to an upper-middle-class family. Lady Gaga is 36 years old as of June 2022. Her father Joseph Germanotta and mother Cynthia Louise are of Italian descent. Lady Gaga can be said to be Italian-American.
Lady Gaga's Sister – Natali Veronica Germanotta
Lady Gaga's only sibling is her younger sister – Natali Veronica Germanotta. Natali was born on March 10, 1992, and she is 30 years old as of June 2022. Lady Gaga's only sister is a fashion designer and stylist. Natali Germanotta, who shares a great bond with Gaga, is the talent behind some of the singer's iconic looks.
Lady Gaga's marriage and wedding
As of the time of publishing this article (June 2022), Lady Gaga is not married and does not have a husband. However, the "Just Dance" singer has been engaged twice. First, she was engaged to Taylor Kinney in 2015 and two years later (2017) Christian Carino proposed to her. Unfortunately, both relationships ended without leading to marriage. Meanwhile, in 2020, she hinted that she was ready to get married having achieved so much in her career. Currently, Gaga is in a relationship with entrepreneur Michael Polansky.
List of Lady Gaga's boyfriends
Even though Lady Gaga is not married yet, she has an interesting dating history. In fact, she has reportedly dated over 6 men. Here's the full list of all the men Lady Gaga has allegedly dated:
Lüc Carl and Lady Gaga reportedly dated for six years after meeting in 2005.
Rob Fusari dated Lady Gaga for a year, starting in 2006.
Mathew Williams and Lady Gaga dated briefly in 2008, reports say.
Taylor Kinney proposed to Lady Gaga in 2015 after they dated for 4 years. But sadly, their relationship ended in 2016.
Christian Carino and Lady Gaga were engaged in 2018 but they parted ways the following year.
Bradley Cooper allegedly had a fling with Lady Gaga in 2019. However, they denied this claim.
Daniel Horton had a fling with Lady Gaga in 2019, reports say.
Michael Polansky and Lady Gaga are reportedly dating as of 2022.
About Lady Gaga's ex-fiancé – Taylor Kinney
Taylor Kinney is Lady Gaga's ex-fiancé. Kinney was born on July 15, 1981, in Lancaster, Pennsylvania. He is 40 years old as of June 2022. Lady Gaga's ex-boyfriend is an American actor and also a model. The 40-year-old actor graduated from Lancaster Mennonite School.
In July 2011, Lady Gaga met Taylor Kinney while shooting the music video for her song "Yoü and I." The singer fell in love with Kinney, following the chemistry they shared on set. A few weeks after the shoot, they started dating. But it was in 2014 that they were first seen together as a couple. One year later, Kinney asked Lady Gaga to marry him. He popped the question most romantically with a beautiful diamond ring. However, Gaga and Kinney never married. Unfortunately, Gaga announced the end of their 5-year relationship in July 2016. Just like Lady Gaga, Taylor Kinney is not married as of June 2022. However, he is currently dating model Ashley Cruger, reports say.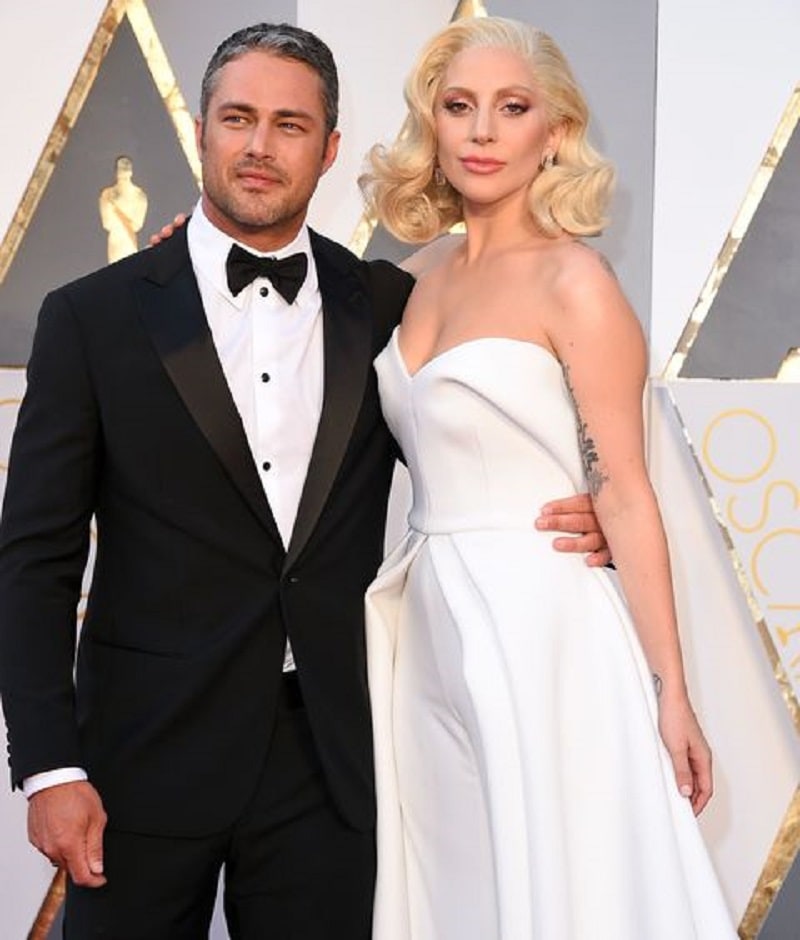 About Lady Gaga's ex-fiancé – Christian Carino
Christian Carino is also Lady Gaga's ex-fiancé. Born on June 4, 1969, Carino is 53 years old as of June 2022. Christian Carino is a talent agent that has represented famous singers like Miley Cyrus and Justin Bieber. According to reports, Carino proposed to Lady Gaga in 2017. However, Lady Gaga only announced her engagement to him in 2018.
At an event, she flaunted her pink sapphire engagement ring which allegedly cost $300,000 or more. Unfortunately, the ex-partners parted ways in 2019. Following their split, there were speculations that Gaga dumped Carino because he was a jealous lover while some sources claimed that they parted ways amicably.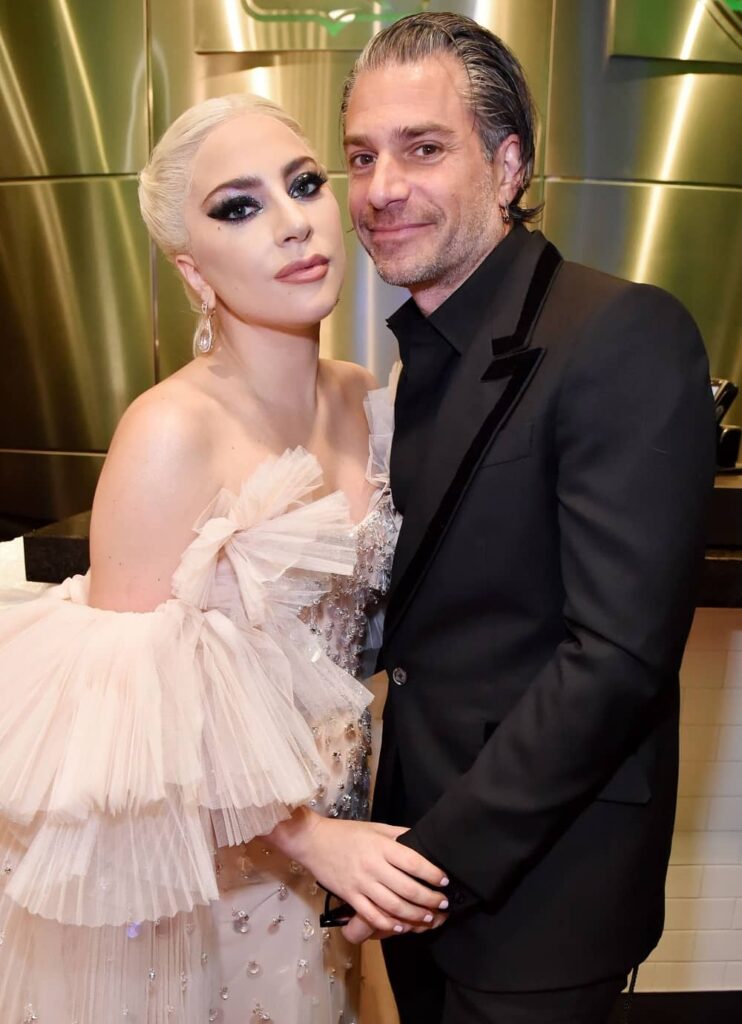 Lady Gaga and Bradley Cooper's relationship
There were rumours that Lady Gaga and Bradley Cooper were in a relationship after they starred in the 2018 movie "A Star Is Born." Cooper and Gaga shared so much chemistry in the movie that most people started speculating that they were dating in real life. The speculations got stronger after their "romantic" duet at the 2019 Oscars. However, in the same year, Lady Gaga told Oprah Winfrey that she and Bradley Cooper never dated.
The Grammy winner told Oprah:
"I mean, we made a love story. For me, as a performer and as an actress, of course, we wanted people to believe that we were in love"
Bradley Cooper also never admitted to dating Gaga. During that period, he was in a relationship with his now-estranged partner and the mother of his only daughter, Irina Shayk. Even though Cooper and Gaga claim not to be in a relationship, they have remained good friends and incredible actors.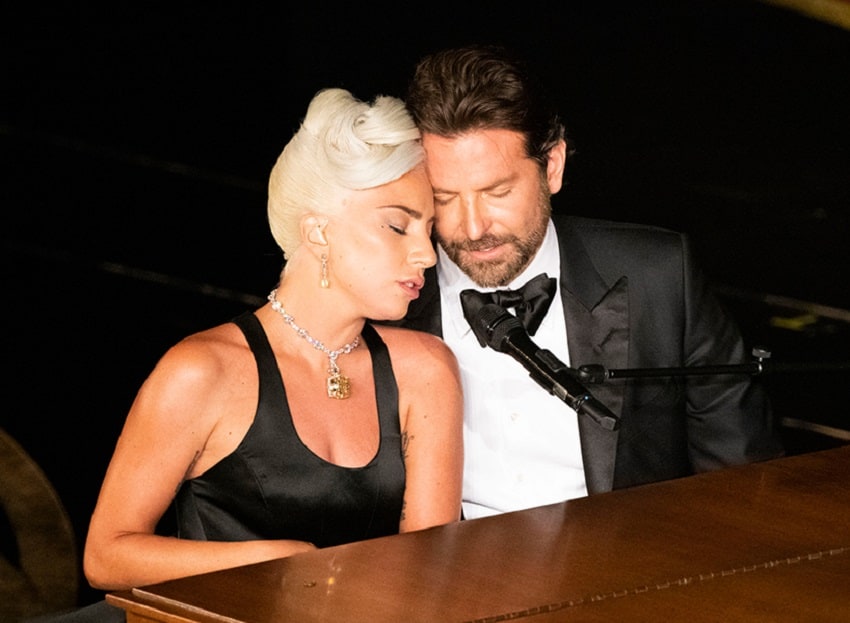 Lady Gaga's recent boyfriend – Michael Polansky
Lady Gaga is currently in a relationship with entrepreneur and philanthropist Michael Polansky. He is the co-founder of The Parker Foundation alongside businessman Sean Parker. Gaga met the tech entrepreneur almost a year after calling it quits with her ex-boyfriend Christian Carino. According to the information sighted by DNB Stories Africa, Polansky and Lady Gaga have been dating since 2020. The lovebirds seem to be into each other as Lady Gaga doesn't hesitate to flaunt their loved-up pictures on her Instagram at the slightest opportunity.
Lady Gaga's children
As of the time of publishing this article (June 2022), Lady Gaga has no child. Although, the pop star opened up in 2015 about how a producer raped her when she was 19. Gaga also mentioned that she got pregnant after the awful incident.
However, there are currently no reports on her child with the rapist and it is uncertain if she had any at all. Regardless, the actress is excited about having children in the future.
The pop star hinted in an interview:
"I will say I am very excited to have kids. I look forward to being a mom".