by Staff writer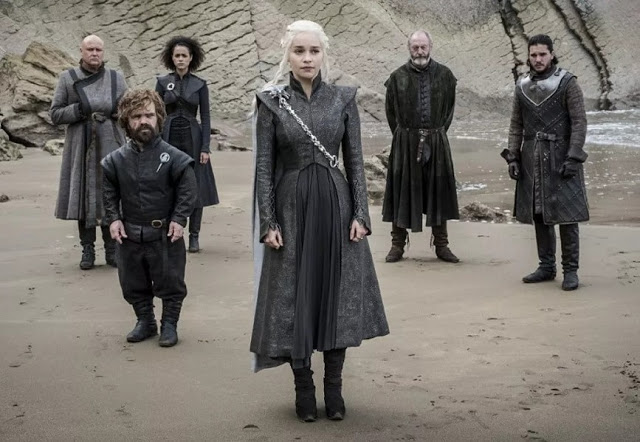 On the Emmys red carpet on Monday night, Jacob Anderson, who portrays Grey Worm in the HBO epic fantasy series, revealed he had been shocked by how the series ended.
"I was really surprised by the ending," Anderson told reporters. "I really like it, but I was really surprised. I didn't expect it. I didn't see it coming."

According to Anderson, basically everyone (including himself) cried on the last day of shooting.


Recall there are already many theories that Daenerys Targaryen will die in the final season as actress Emilia Clarke was repeatedly absent from set.
Anderson isn't the first Game of Thrones star to talk about the series ending in this way.
But fans shouldn't panic yet, because according to Anderson's co-star Nathalie Emmanuel, who plays Missandei, we're going to love what happens, either way.
"I think they tell the story so, so well, that you can't help but love it no matter who you were rooting for in the end," she said.
"Game of Thrones is known for shocking, it's known for surprising, it's known for breaking your heart into a million pieces, and then building it up again—putting you back together, sort of. So you're used to that at this point, and I think that's also true for season eight."

Game of Thrones snatched three wins at the 70th Primetime Emmy Awards, including Outstanding Drama Series and Outstanding Supporting Actor for Peter Dinklage.