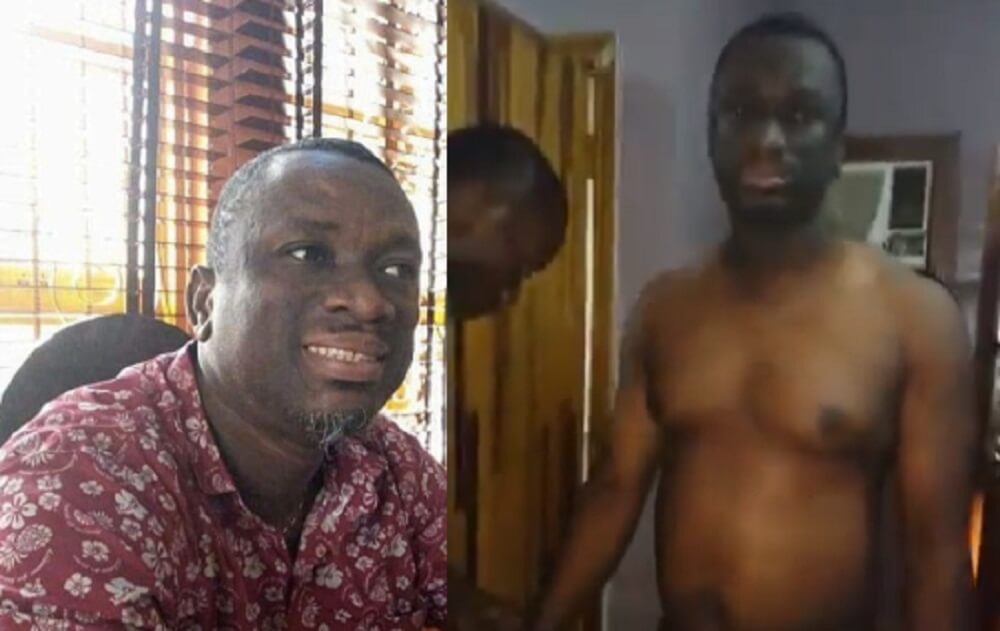 The management of the Imo State University (IMSU) in Owerri has suspended two of the university's lecturers Emmanuel Agumuo and Victor Njoku who were caught in an alleged sex-for-grades scandal.
The lecturers were recently caught in a viral online video trying to sleep with their female students.
The university management took the decision to suspend Victor Njoku, a professor in the Chemistry Department, and Emmanuel Agumuo of the Biochemistry Department, pending when an investigation is concluded on the matter.
Spokesman of the university, Ralph Njoku Obi, confirmed the development, saying the school's management has also set up a committee to probe the two lecturers.
The spokesman confirmed that the two lecturers captured in the trending online videos are lecturers of the university.
IMSU spokesman said:
"We just came out of an expanded management meeting now. Management resolved to set up a panel to look into the veracity of the content of the video clips but as it stands now, the two lecturers have been suspended so they can give us ample room to do a proper investigation into the matter."
It was also revealed that the two IMSU senior lecturers are currently in Police custody. One of the girls in the video allegedly informed the lecturer that she was about to get married but Emmanuel Agumuo still insisted on sleeping with her even after collecting a N150K bribe from her.
The said lady allegedly liaised with the police to get Emmanuel Agumuo arrested in the act.