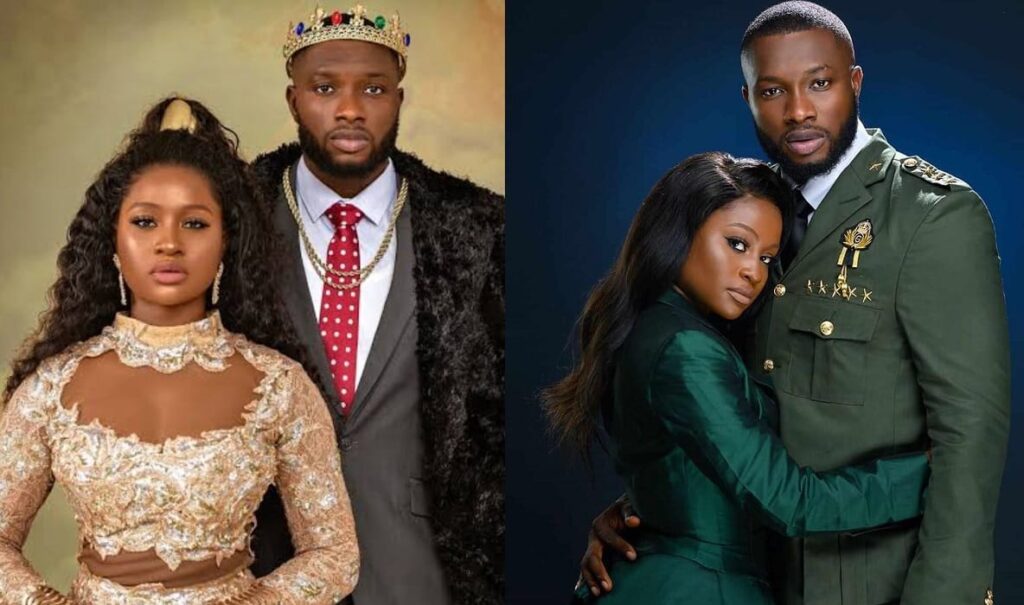 Who is Emmanuel Ikubese?
Emmanuel Ifeanyi Ikubese is a Nollywood actor and model.
Emmanuel Ikubese came into the limelight in 2014 after winning the Mr Nigeria pageant. He is also popular for his role as Femi in the "MTV Shuga Naija" series.
Emmanuel Ikubese was also a regular cast in the popular comedy TV series, "My Flatmates".
Emmanuel Ikubese was born on the 12th of August, 1991 in Delta State. He is currently 30 years old. After his secondary education, he proceeded to the United States International University Africa in Nairobi, Kenya, where he earned a BSc degree in International Relations.
Emmanuel officially began his career as a model before he eventually joined the Nollywood industry in 2009. He has featured in over 50 movies and series, including "Greed" (2016), "My Flatmates", "Shuga" (2009), "Shagayas and Clarks" (2018), "Run" (2017), and "Fifty" (2015).
Emmanuel Ikubese is also a movie director. He directed his first movie in 2019 with a Ugandan TV series titled, "Kyaddala". "Kyaddala" is a Ugandan word that translates to "It is real" in English. In addition, Emmanuel Ikubese is a scriptwriter. He wrote some episodes of Basketmouth's TV series, titled "Flatmates". He was also one of the primary actors in the series, along with Okey Bakassi, Yaw, Kayode Peters, among others.
Emmanuel Ikubese's marriage and engagement
Emmanuel Ikubese is currently divorced. He was previously married to Anita Adetola Adetoye but their marriage reportedly crashed in February 2021, barely a year after their wedding.
Emmanuel Ikubese and Anita Adetoye got engaged in 2019, a few years after they met each other. The engagement ceremony was held in Lagos State. They tied the knot in March 2020, just at the onset of the COVID-19 lockdown.
Their wedding was celebrated in a grand and glamorous style, and it was graced by several celebrities. Timi Dakolo, Preshtagram, Tiwa Savage, Sean Tizzle, and Orezi all performed at the wedding ceremony.
Emmanuel Ikubese's divorce
In March 2021, 11 months after their wedding ceremony, news that Emmanuel Ikubese has separated from his wife hit the media. First, they unfollowed each other on their social media platforms. They also erased their wedding pictures on their respective handles.
The reasons behind the separation are not clear, as both parties have refused to publicly address the issue.
About Emmanuel Ikubese's ex-wife, Anita Adetoye
Emmanuel Ikubese's ex-wife is Anita Adetola Adetoye. She is a makeup artist as well as the founder and creative director of Lagos-based beauty and makeup brand called Anita Brows.
Anita Adetola Adetoye grew up in Ireland. She studied Journalism at Ballyfermot College, Dublin. She also has a degree in Media Production from Lewisham College, London, as well as a Marketing degree from Dublin Business School, Dublin.
She was born in 1990 and is currently 31 years old.
Anita Adetola Adetoye revealed that she never learnt makeup formally; rather, she taught herself the craft by studying pictures and watching YouTube videos. According to Anita, she has nursed an interest in makeup since she was a kid.
Anita Adetola Adetoye has worked with top Nigerian celebrities such as the likes of Annie Idibia, Tonto Dikeh, Mercy Eke, Stephanie Coker, and Toke Makinwa.
Apart from her beauty and makeup brand, Anita Adetola Adetoye is also the CEO of The Adire Hub, an African textile company that has been in existence for almost two years now.
Anita Adetola Adetoye has received some notable recognition for her craft and business. In 2018, she was listed among Forbes Africa's 30 Under 30 list.
Emmanuel Ikubese's children
Emmanuel Ikubese does not have a child yet. His marriage to his ex-wife, Anita Adetoye, did not produce any child.