by Staff writer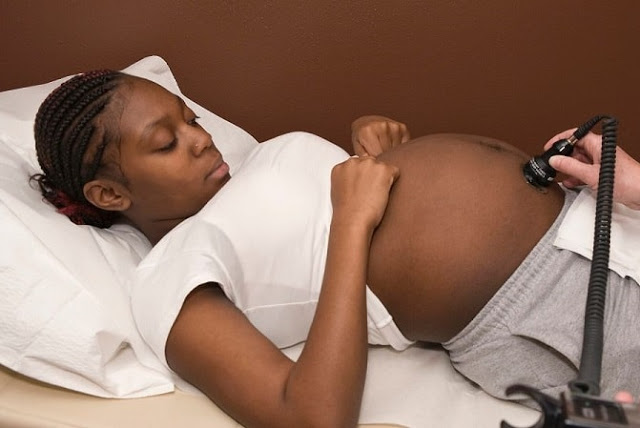 A 14-year old housemaid has dislodged a barren woman from her home after she was impregnated by the woman's husband simply known as Emmanuel in Lagos State, Nigeria.

Before the incident, Emmanuel lived with his wife in the Egbeda area of Lagos and they had not been able to bear a child after many years of marriage.
A local newspaper, P.M. Express, reports that the maid allegedly insisted that the embattled woman should look for another husband elsewhere since she was unable to bear a child for Emmanuel before she got pregnant for him.
This caused serious issues between Emmanuel and the wife and the matter was reported to the police at Area M Command, Idimu, Lagos.
Emmanuel was arrested and charged before a Lagos Magistrates court for rape and impregnating an under-aged girl.
According to the story, the housemaid was brought from the eastern part of the country by one of Emmanuel's neighbour who was a single mother.
Emmanuel had sought for medical and spiritual solutions for his wife to get pregnant to no avail.
He was said to be secretly sleeping with the teen housemaid until she became pregnant.
When her madam suspected her condition, she took her to a hospital, doctors conducted tests and confirmed that she was pregnant. She then opened up and mentioned Emmanuel as the one responsible. He admitted and promised to take of the girl and the baby.
However, everything turned upside down when the housemaid gave the condition that she will not share him with his wife, thereby dislodging the wife which has landed Emmanuel in trouble.
Emmanuel was charged before Ogba Magistrates court for the alleged offence and he pleaded not guilty.
The presiding Magistrate granted him bail in the sum of N250,000 with two sureties in like sum.
He was remanded in prison custody pending when he will perfect the bail condition.
The matter was adjourned till 15 January, 2018.