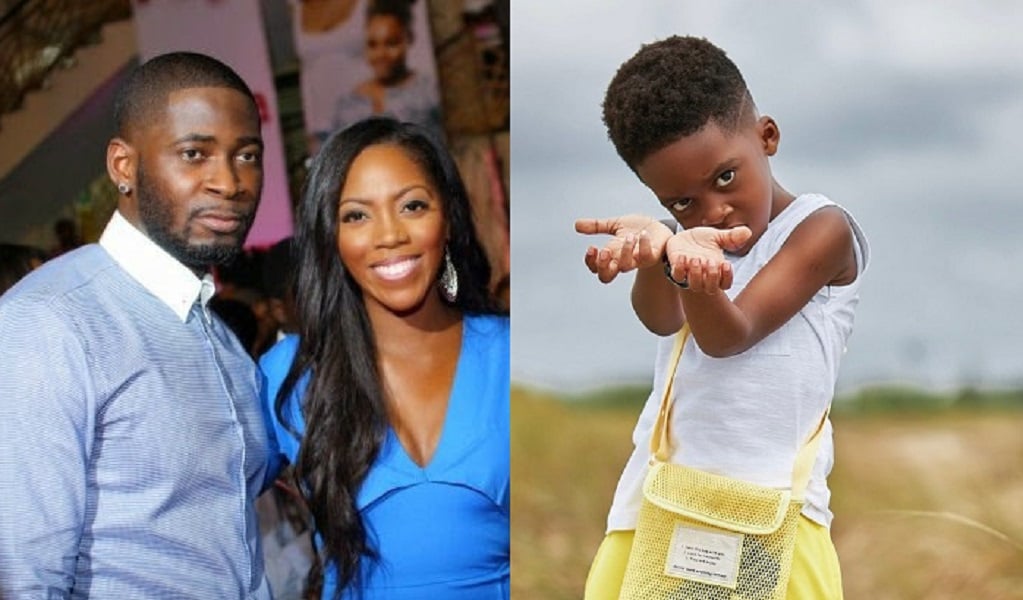 How did Tiwa Savage and Teebillz meet?
Nigerian singer and songwriter Tiwa Savage met her ex-husband Tunji Balogun (Teebillz), an artiste manager, for the first time at a concert in Los Angeles.
The two initially started as business partners because Tiwa at that time was a London-based backup singer who wanted to relocate to Nigeria to promote her music career.
The ex-first lady of Marvin Records needed a Nigerian A&R and was introduced to Teebillz by a friend who was also present at the concert.
Prior to their meeting, Tiwa Savage had sent some of her music records to Teebillz, expecting that the artiste manager would get back to her. Unfortunately, he did not, until fate brought them together at the concert.
As they began working together, Tiwa and Teebillz soon drew a likeness to each other, and finally started dating.
Tiwa Savage and Teebillz's engagement, marriage and wedding
Tiwa Savage and Teebillz's wedding was one of the most attended celebrity marriages of 2013. The chit-chat of their union took over social media and their marriage became the envy of all until 2016 when the light of their marriage strangely fizzled out.
Tiwa Savage and Teebillz had a celebrity traditional wedding on Saturday, November 23, 2013, at the Ark in Lekki. The white wedding followed after a few months on Saturday, 26th April 2014 at the Armani Hotel, Dubai.
A year after their wedding, Tiwa Savage had a son for her ex-husband in June 2015.
The crisis of their marriage began in 2016 with series of allegations from both parties. The marriage finally hit the rocks in March 2018 when Tiwa filed for a divorce, dashing the hopes of family, friends, and even fans who thought the marriage has submerged the irregularities often characterized with celebrity marriages.
Tiwa Savage and Teebillz marital issues
Tiwa Savage and Teebillz's separation was one of the messiest in the history of the Nigerian entertainment industry. It all started with Teebillz accusing his mother-in-law of witchcraft and his wife of adultery on April 28, 2016.
About 24 hours later, Tiwa Savage granted a 45-minute emotional video interview to This Day Newspaper and Pulse Nigeria where she countered Teebillz's accusation and opened up on his financial recklessness, infidelity, and alleged drug abuse.
The singer explained how her husband had been stealing from her as her manager, dragged her into debt, and was also cheating on her. Tiwa Savage also spoke about Teebillz's addiction to drugs. Tiwa debunked her husband's allegation that she was cheating on him with the likes of Don Jazzy, 2Face, and Dr. Sid who were just her colleagues and associates in the music industry.
Shortly after the explicit video interview, Teebillz attempted suicide by trying to jump into the Third Mainland Bridge in Lagos but was allegedly rescued by Banky W and Paul Okoye of the defunct P-Square group.
Tiwa Savage and her estranged husband became separated and engaged in a 'war of words' on social media, laying different accusations against each other. However, they both came back together in 2017 after many interventions from family and friends but they kept their reunion on a low profile.
Unfortunately, Tiwa declared the annulment of their marriage in March 2018 citing 'unsolvable issues' as the reason for the divorce. The couple has since moved on with their lives, with Tiwa keeping custody of their child.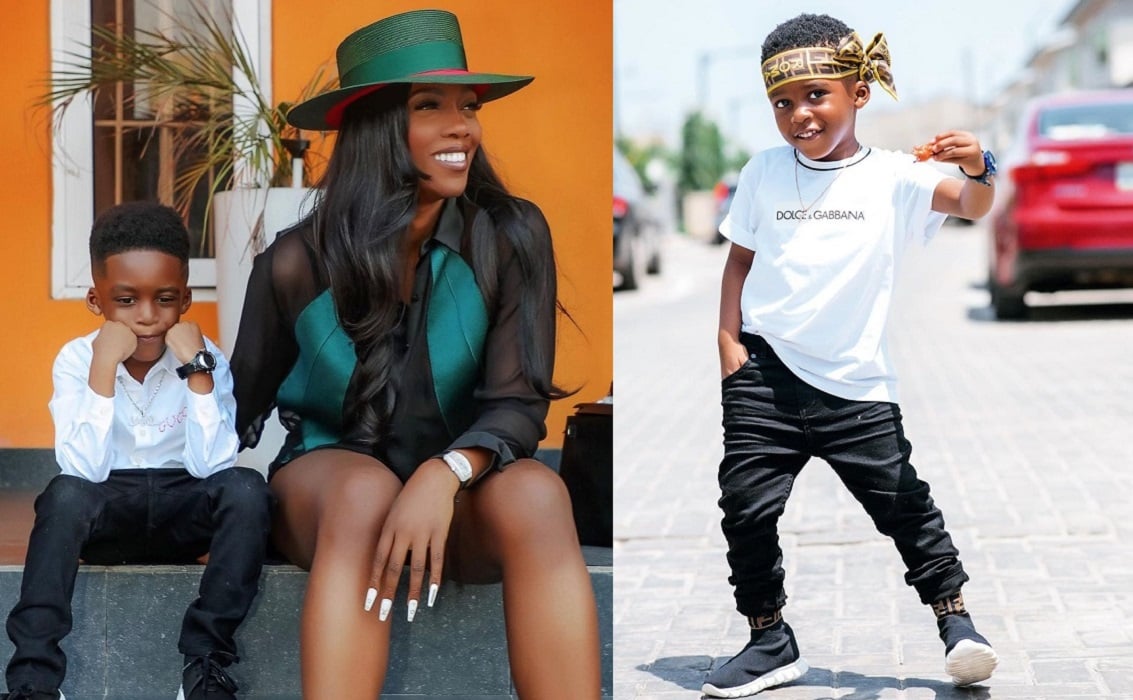 Tiwa Savage and Teebillz's child
Tiwa Savage and Teebillz's marriage was blessed with a baby boy named Jamil Balogun in June 2015.
Jamil popularly called 'Baby Jam Jam' became a public figure even as a baby after he and his mum were unveiled as ambassadors for Pampers baby diapers in 2016. Jamil and his mother got this endorsement deal about a year after he was born.
Tiwa Savage and Teebillz present relationship
Tiwa Savage was rumoured to have entered into a romantic relationship with Nigerian Afro-pop star Wizkid (whom she is 11 years older than) after she and Teebillz separated.
This alleged romantic relationship did not last but created a lot of controversies on social media, mostly because Tiwa Savage is 11 years Wizkid's senior.
Tiwa has recently confessed her love for another popular Nigerian singer Naira Marley, declaring herself as a 'Marlian'. Fans are already speculating on the possibility of the two becoming an item in the future.
Teebillz on the other hand dropped some scoop on social media sometime last year to show that he has also found himself a new lover. He shared a picture of himself and a lady spending some time together in a resort in the U.S on his InstaStory, tagging the mysterious woman 'my wifey'.
Tiwa Savage and her ex-husband, Teebillz, currently maintain a cordial friendship and are happily raising their son, Jamil, together.