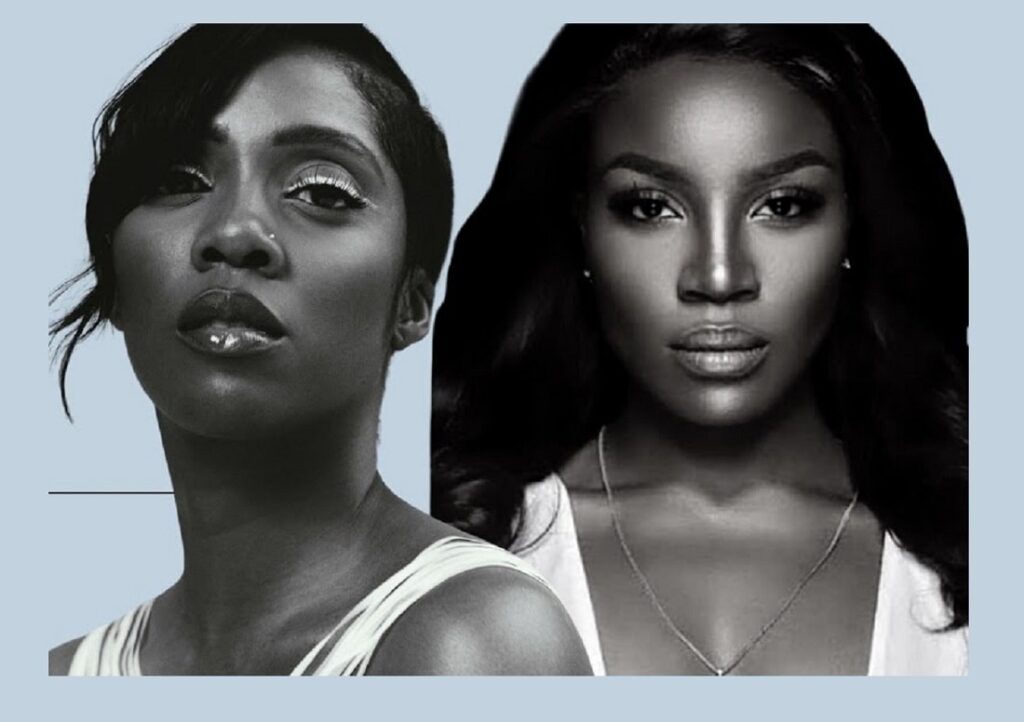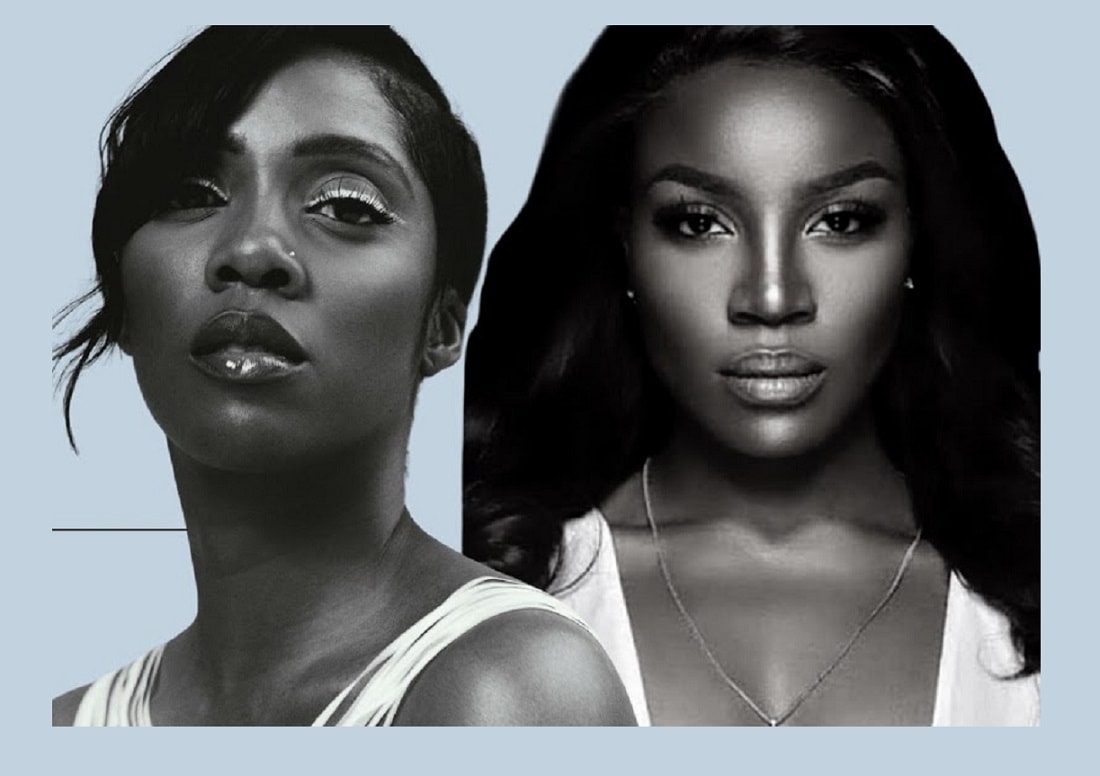 The internet was abuzz this week with the trending video of a bitter altercation between music stars Tiwa Savage and Seyi Shay at a luxury beauty shop called Tayo Cuts, located in Lekki, Lagos.
The artistes started out by exchanging words and it took the intervention of onlookers around to stop the two queens from ripping each other's throats.
It all began when Seyi Shay walked up to Tiwa and said "hi".
According to Shay, Tiwa had at first acknowledged the greeting and she walked away, only for her to come back to her after some minutes have passed to warn her not to greet her again.
Tiwa Savage was heard in the video telling Seyi Shay:
"Listen, don't come to me to say hi with your dirty and disgusting spirit that you have. You think I have forgiven how many years ago what you guys did? You and Victoria Kimani? You think I've forgotten? Do you think I have forgotten? You think I can forget."
When did the Tiwa Savage and Seyi Shay beef start?
The rivalry between popular Nigerian singers, Tiwa Savage and Seyi Shay has been on for as far back as 2010 when music, CEO Cecil Hammond signed Seyi Shay as a replacement after losing Tiwa Savage to Harmony Samuels.
In 2018, Seyi Shay accused Tiwa Savage of stealing the lyrics of her hit track, 'Lova Lova' without giving her writing credits to the song.
Seyi Shay said she had co-written the song with Nigerian singer-songwriter, Ceeza Milli who passed it to Savage without first informing her.
When Seyi Shay was made a Pepsi ambassador while Tiwa was still an ambassador for the same brand, the two had a lot of difficulty working together.
There were also reports that Tiwa Savage threatened to sue Pepsi Nigeria if they didn't cancel Seyi Shay's contract.
It was also alleged that Tiwa Savage picked a fight with a popular male artist for agreeing to feature on Seyi Shay's song after he already featured on hers.
During a famous radio interview where Seyi Shay hinted their issues, Tiwa Savage responded:
"You are so…ugh… having an interview with this girl is crazy. See I knew you were going to drop this in anyways, everybody has heard!"
Seyi Shay later took to the studio to record a diss track for Tiwa. Together with popular Kenyan singer, Victoria Kimani, Seyi Shay recorded a cover of Kizz Daniel's #FvckYouChallenge and indirectly accused Tiwa of industry prostitution with words like "selling p***y" and being in debt.
Seyi Shay sang in the cover:
"You say you be my sister, but you wan collect my lover
You be deceiver, olofofo heart robber
Na why I no dey fuck you anymore
I no get time for you anymore
You know I'm not Savage, I dey pay my bills
You no go see my name for the Xscape
But [Prostitute] come be your hobby
Na so you come take first rate their hobby…
During their recent fight, Tiwa remarked that rather than burying the issue with a "hi", she expected Seyi Shay to pick up her phone to talk things out.
Tiwa also swore on her son that she has never made any attempt to frustrate Shay's career in the industry.
She told Seyi Shay:
"God should take my child if I have ever said anything bad about you or Victoria Kimani. Bitch, I'm made. I have money, I have nothing to take from you."
Listen to Seyi Shay tell her own side of the story: