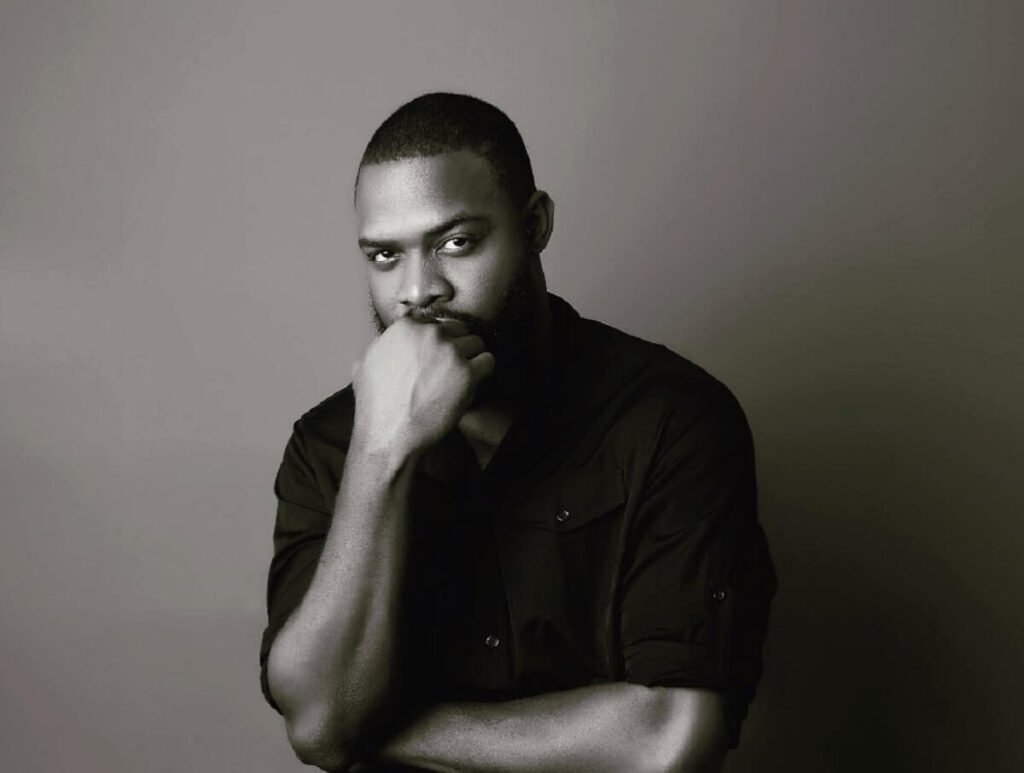 Who is Efa Iwara?
Efa Iwara is a Nigerian actor, rapper and hip hop emcee. Efa Iwara was born in Ibadan, on August 20, 1990, to a professor father and a librarian mother. As an actor, Efa Iwara has appeared in several movies and TV series such as Ajoche, Put A Ring On It, The Men's Club, Rumour Has It and This Lady Called Life.
Data profile of Efa Iwara
| | |
| --- | --- |
| Full name | Efa Iwara |
| Age | 30 |
| Birthday | August 20, 1990 |
| Gender | Male |
| State of origin | Cross River |
| Parents | Mr and Mrs Iwara |
| Height | 6″0 |
| Marital status | Single |
| Tribe | – |
| Career | Actor, rapper |
Efa Iwara's parents
Efa Iwara's parents, the Iwara's, are originally from Ugep, a town in the southern state of Cross River but their professional lives took them to the west. Both his parents were academics – his father was a professor of Linguistics at the famed University of Ibadan, while his mother worked at the university library.
Efa Iwara's childhood and education
Efa Iwara had all stages of his education, from preschool to tertiary, within the walls of the University of Ibadan campus. He attended the University Staff School for his primary education and proceeded to the International School, Ibadan (ISI) for his secondary education. He completed his tertiary education at the University of Ibadan where he graduated with a Bachelor's degree in Geography.
Just like most people do, Efa has mixed memories from childhood; both good and not so good. He fondly remembers the Christmas period he spent with his family while growing up, how his older siblings who were at that time either in boarding school or away at university would come home for the festive season and everyone would catch up with one another. He also has good memories of the food on Christmas day.
His worst childhood memory, he says, is washing the plates after everyone has dined to their satisfaction; and there's always that one latecomer who brings their dirty dishes for cleaning just when he thinks he's about done.
Efa Iwara as a rapper
Efa Iwara wrote his first rap verse at the tender age of nine. In hindsight, he reflects that his very first lines were crap, as to be expected from an inexperienced but enthusiastic child. He chose his first name 'Efa' as his stage name and joined other hip hop enthusiasts around him to create a music group called X-factor.
Efa Iwara lists Mode 9, MI, Naeto C and Ice Prince as the people he looks up to in the music industry. He appeared on MI's Illegal Music II, featuring on the track 'Star'.
Efa Iwara's songs
Efa Iwara recently released a thirteen track album in 2020 titled 'Without a Pulse'. He released an EP titled Waka EP back in 2013 but has been quiet in the music scene until 2020.
List of Efa Iwara's songs
Fall in Love ft. Plantashun Boiz
Letter to the President Elect
Sunmobi ft. Olamide
Over you ft. Praiz
Open and Close ft. Dammy Krane
Obandi ft. Pelli
Enigma
E2DFA (E to the F-A)
Efa Iwara has also appeared on tracks of other Nigerian singers as a featured artist:
Phenom – Omo Naija Cypher
Mo' Cheddah – If You Want Me
DJ Tonny Blaze – Kilo
Ex-O – You Make Me Say
D'Tunes – Strange Things
Beazy – Smash and Grab
Efa Iwara as an actor
Efa Iwara interestingly revealed he got into acting out of boredom. The young actor got his first taste of acting in a stage production of Ola Rotimi's 'The Gods Are Not To Blame' while he was in primary school. He has had a fairly successful career as an actor ever since, appearing in an assortment of big-budget TV shows and movies.
List of Efa Iwara's movies/TV series
Ajoche
Put a Ring On It
The Men's Club
Rumour Has It
This Lady Called Life
Seven
Shuga
Efa Iwara in Ajoche
Efa Iwara played the role of Epe in the 2018 Africa Magic TV series 'Ajoche', a tale of treachery and honour, lust and love in the community of Ocholuje.
Efa Iwara's marriage and wife
Efa Iwara is not yet married. Discussing the qualities he's looking for in his prospective wife, the 30-year-actor said: 'She has to be God-fearing and kind-hearted'.
Efa Iwara's Instagram and Twitter
Efa Iwara is active on both Instagram and Twitter. His Instagram handle is @iamefaiwara. His Twitter handle is @iamefaiwara.