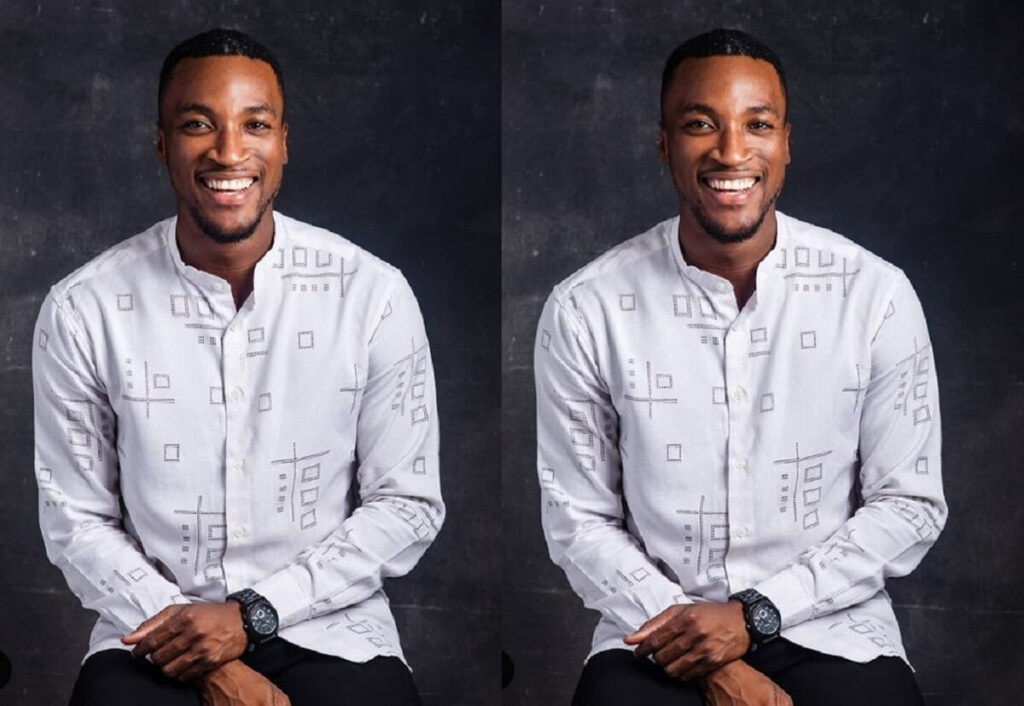 Who is Akah Nnani?
Akah Nnani is a Nigerian actor, YouTuber, TV host, producer and husband who has been a nominee for the Africa Movie Academy Award for best supporting actor. Akah Nnani has acted in over 10 Nollywood movies and TV series and has also received a Future Awards nomination for acting. Although he has featured in a few notable movies, Akah Nnani is what one can describe as an agile actor whose skills and impact rival those of any experienced actor.
Full data profile of Nollywood actor, Akah Nnani
| | |
| --- | --- |
| Full name | Akah Nnani |
| Birthday | January 31 |
| Gender | Male |
| State of Origin | Imo State |
| Parents | Unknown |
| Height | 5ft 2inch (157cm) |
| Marital Status | Married |
| Tribe | Igbo |
| Religion | Christian |
| Career | Actor, TV host, Vlogger and producer |
Akah Nnani's childhood and education
Akah Nnani is an indigene of Imo State but was born in Port Harcourt, the capital of Rivers State. Akah Nnani's parents are Christian. His father is an immigration officer and his mother is a businesswoman. He is one of three siblings. Akah Nnani had his basic education at Pampers Private School, Alaka, Surulere, in Lagos State and his secondary education at Topgrade Secondary School, also in Surulere. He finished at Faith Academy, Ota, Ogun State. Akah holds a Bachelor's degree in Mass Communication from Covenant University which is also situated in Ota. According to him, he had a fun-filled childhood that was infused with a lot of RnB music.
Akah Nnani's acting career
Akah Nnani started around 2014 and has been cast in several TV series, web series and feature films. Akah Nnani landed his first major acting role in the 2015 mini-series, One Chance, where he played the role of Sly. The series was about a group of friends who board a late-night bus home only to discover that they have fallen victims to a late-night robbery expedition. This movie role was followed with roles in other bigger productions such as Efosa in On The Real (2016), Seargent in Banana Island Ghost (2017), Tobem in The Royal Hibiscus Hotel (2017), G Diddy in Lara and the Beat (2018), among others. Akah Nnani also starred in the popular Africa Magic TV series Ajoche (2019). He has worked with several veteran Nollywood actors such as Tunji Sotimirin, Sola Fosudo and Gloria Young. He has also worked with Shaffy Bello, Ricardo Agbor and a lot more.
Akah Nnani's movies
One Chance– Sly (2015)
Tinsel (2015)
On the real- Efosa (2016)
Banana Island Ghost – Seargent (2017)
The Royal Hibiscus Hotel- Tobem (2017)
Lara and the beat- G diddy (2018)
Ajoche- Alachenu (2019)
Akah Nnani in Ajoche
Akah played the role of Alachenu in the Africa Magic TV series, Ajoche, a survivor of the massacre that saw the complete demise of his people, therefore earning him the nickname Ashes. Alachenu is a very resilient and lucky character who despite discovering that those he'd known his entire life, were the ones who'd swept the footprint of his identity away, pushed forward. He is cheeky, humorous, and somewhat oblivious to the many schemes and power plays that surround and involve him. Akah remarked that his work on the project was tough as it was the first epic show by Africa Magic, which demanded a lot of professionalism.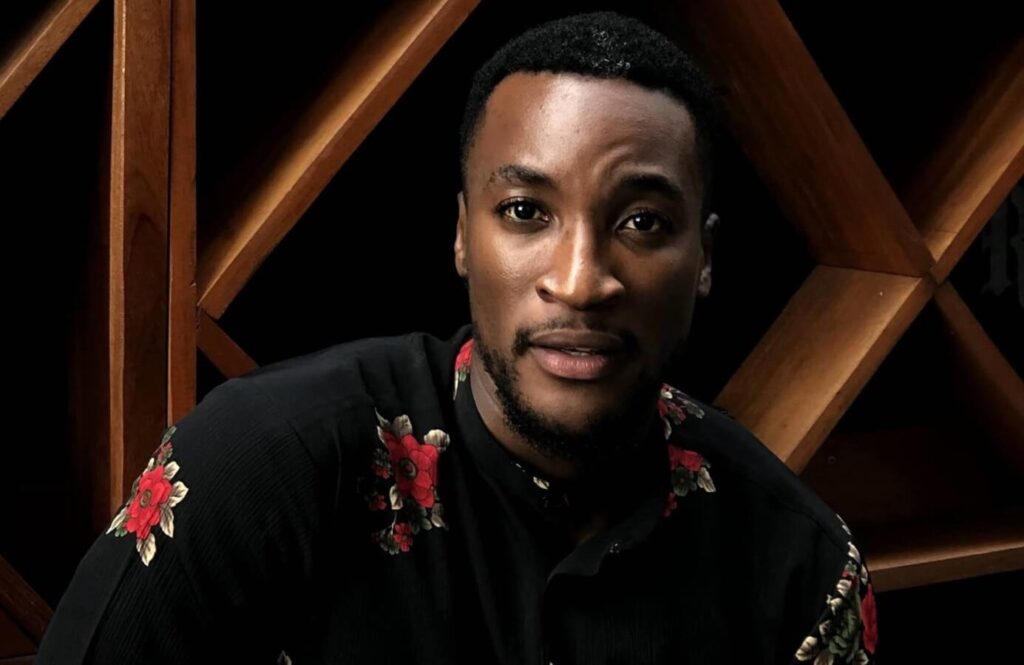 Akah Nnani as a YouTuber
Akah Nnani started creating YouTube content for his YouTube channel called Akah Bants on exactly November 2017. Just like its name implies, the YouTube channel was originally created to make banters about trending gossip mixed with elements of satire and light humour. According to Akah, he believes his channel serves the purpose of making the world a better place by providing laughter, good conversation, music and more. Akah's channel has moved from the 18k subscribers at inception to a whooping 34.9k subscribers! And that is not the last we will hear from Akah's YouTube achievement as he seems unrelenting. One of the biggest highlights of his blog was his brilliant impersonation of David Oyedepo.
Akah Nnani's marriage and wife
Akah Nnani is married to Claire Idera, a longtime close friend and sweetheart. They were engaged on January 29, 2019, and eventually tied the knot on April 8, 2019. The couple's church wedding happened some hours after their traditional marriage.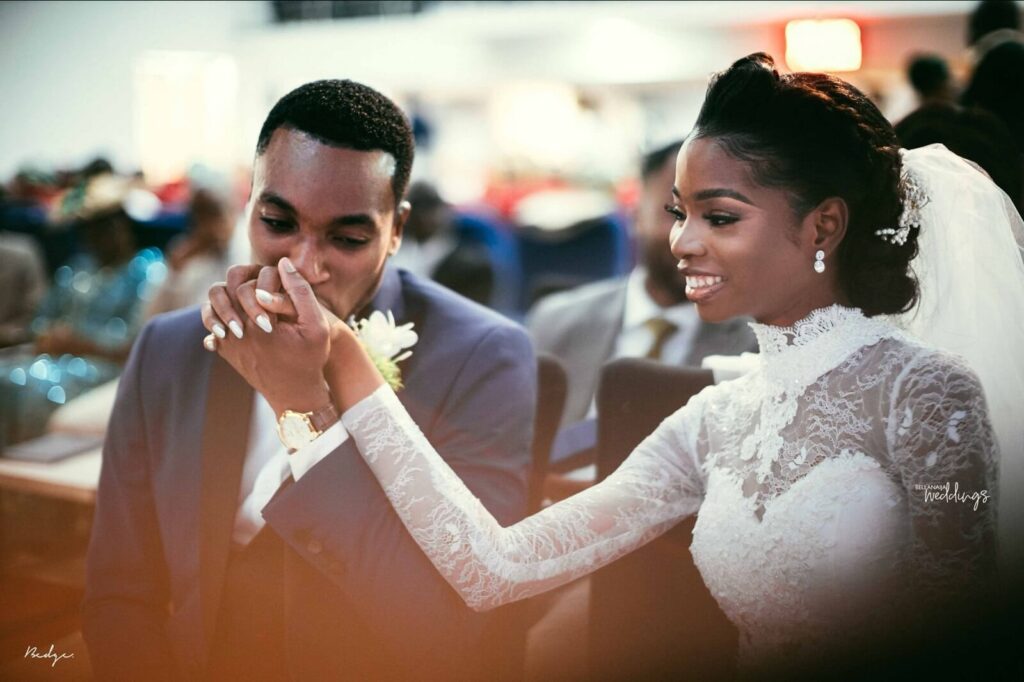 A short bio about Akah Nnani's wife, Claire
Akah's wife, Claire Idera, is an accomplished and multi-talented Nigerian who holds a Bachelor's degree in architecture. Claire is a freelance fashion designer and illustrator and has a Masters degree in fashion. Claire's work is mostly mixed using watercolours, acrylic, pencils, and ink. She has collaborated with big brands like Hugo Boss, Maki Oh, Lisa Folawiyo, etc., and her work has been exhibited in Rele Gallery, Lagos. She also runs the CIW (Claire Idera Workshop) where she explores the concepts of line, shape and composition with budding fashion designers and illustrators, teaching them the technical skill and provocative flair that is essential to succeed in the field.
Akah Nnani's net worth
Akah Nnani's actual net worth is not currently known. An estimate of Akah Nnani's current net worth based on calculated earnings from his income sources puts it at around $230,000 (N90 million naira). Akah Nnani reportedly earns between $20K to $30K per year from his Youtube channel.
Other interesting acts about Nigerian actor Akah Nnani
Prior to Acting, Akah Nnani worked in a telecommunications company. He was also a host on TVC's Entertainment Splash, where he has been able to interview a number of African celebrities both in the music and film industry.
Akah has played lead roles in several MNET movies and also a lead actor in the Ndani TV web series One Chance, launched in July 2015. He also appeared on Africa's number one lifetime TV series, Tinsel.
Akah's talent is not only limited to TV and media, he has also been in theatre productions. He is one of the major characters in Heartbeat the Musical which was said to be the best Nigerian theatre production of 2016. He created the show Shade Corner for AccelerateTV which is one of the largest online platforms in Nigeria.
Akah Nnani on social media
Akah Nnani is active on Instagram as @akahnnani. His Twitter account is @akahnnani.