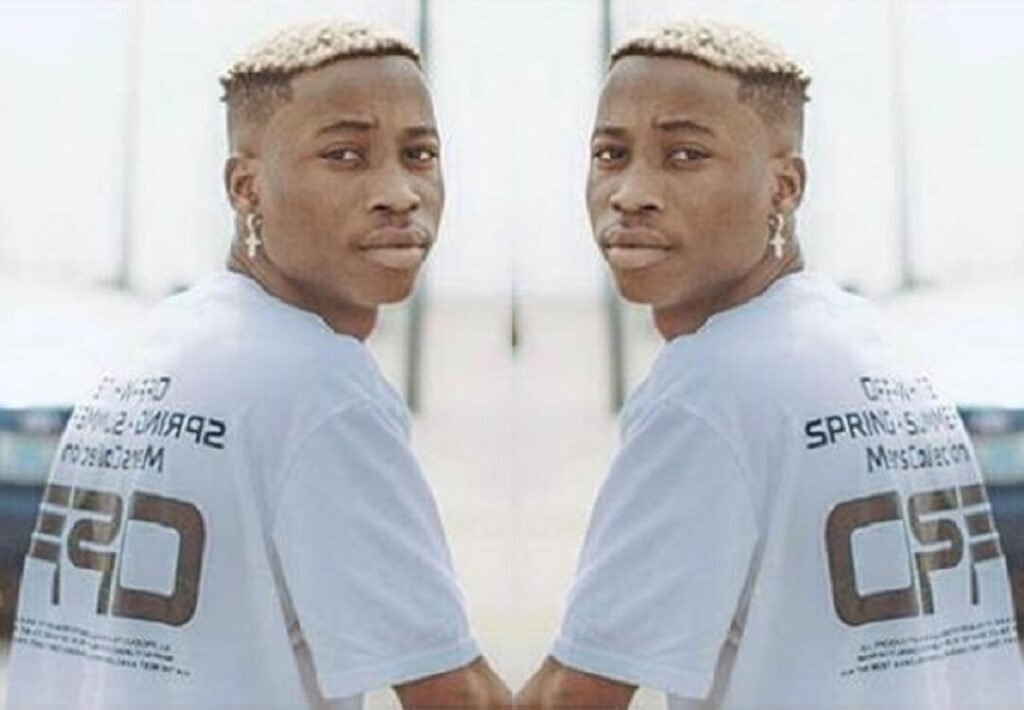 Nigerian budding musician Lil Frosh has apologized for beating up his girlfriend, Gift Camille Okeoghene.
Lil Frosh made the apology through a statement posted on his official Instagram page Sunday, October 11. The singer wrote that he is sincerely apologizing for his actions.
Find a copy of Lil Frosh's apology statement below: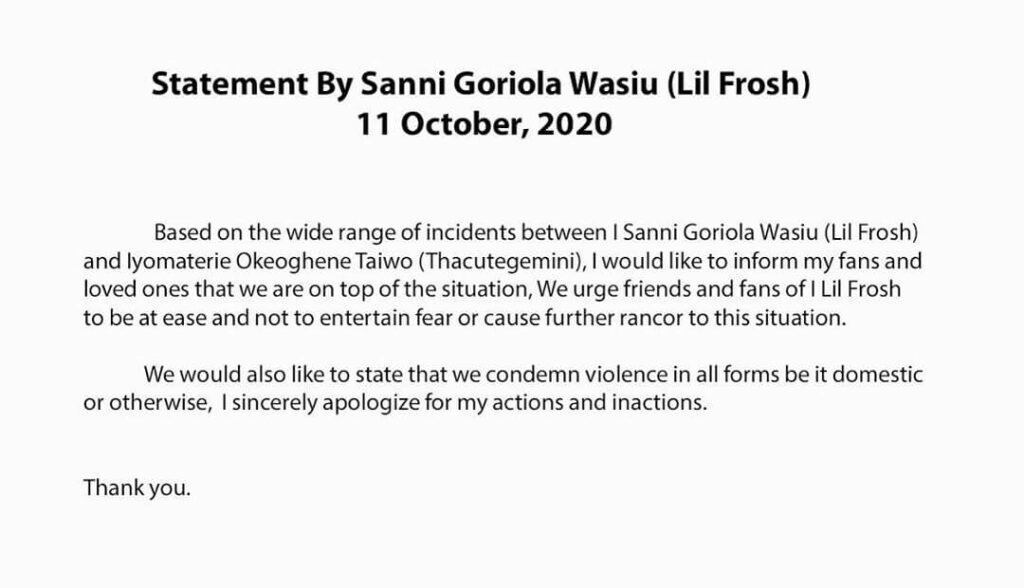 Lil Frosh whose real name is Sanni Goriola Wasiu was on October 5 called out for beating up his girlfriend, Gift. The news led to the termination of the singer's contract with his record label, DMW.
The real name of Lil Frosh's girlfriend is Taiwo Okeoghene Lyomaterie but she prefers to go by the alias Gift Camille on her platforms. Her social media handle is @thacutegemini.