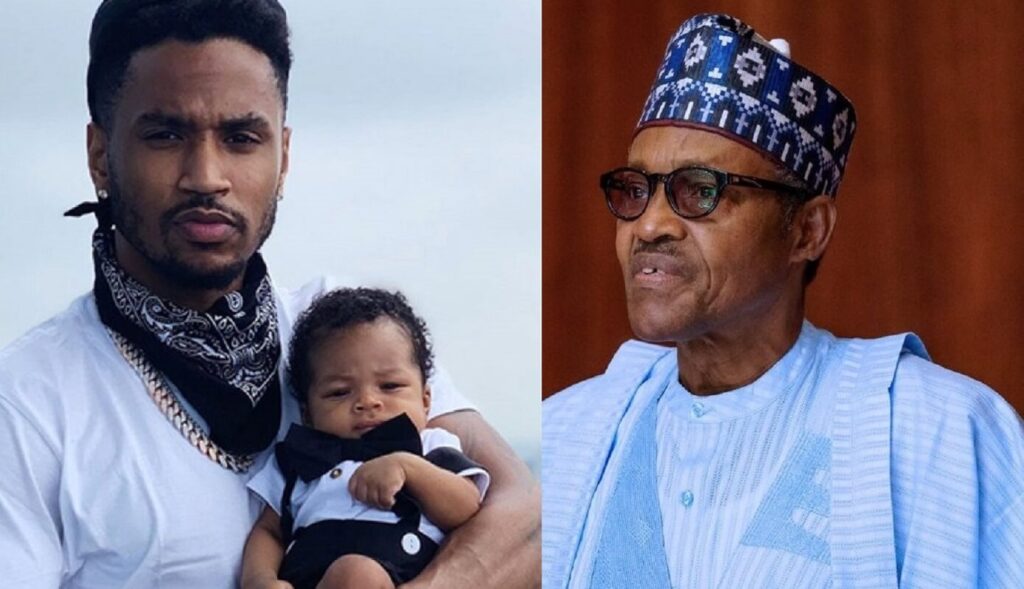 American singer and songwriter Trey Songz has written in criticism of Nigeria's president, Muhammadu Buhari, as he weighs in on the ongoing SARS issue currently rocking the country.
The 35-year-old singer and actor while responding to a post made by President Buhari about the SARS issue wrote in criticism of the president.
"The people saying you full of shit fam," the singer tweeted.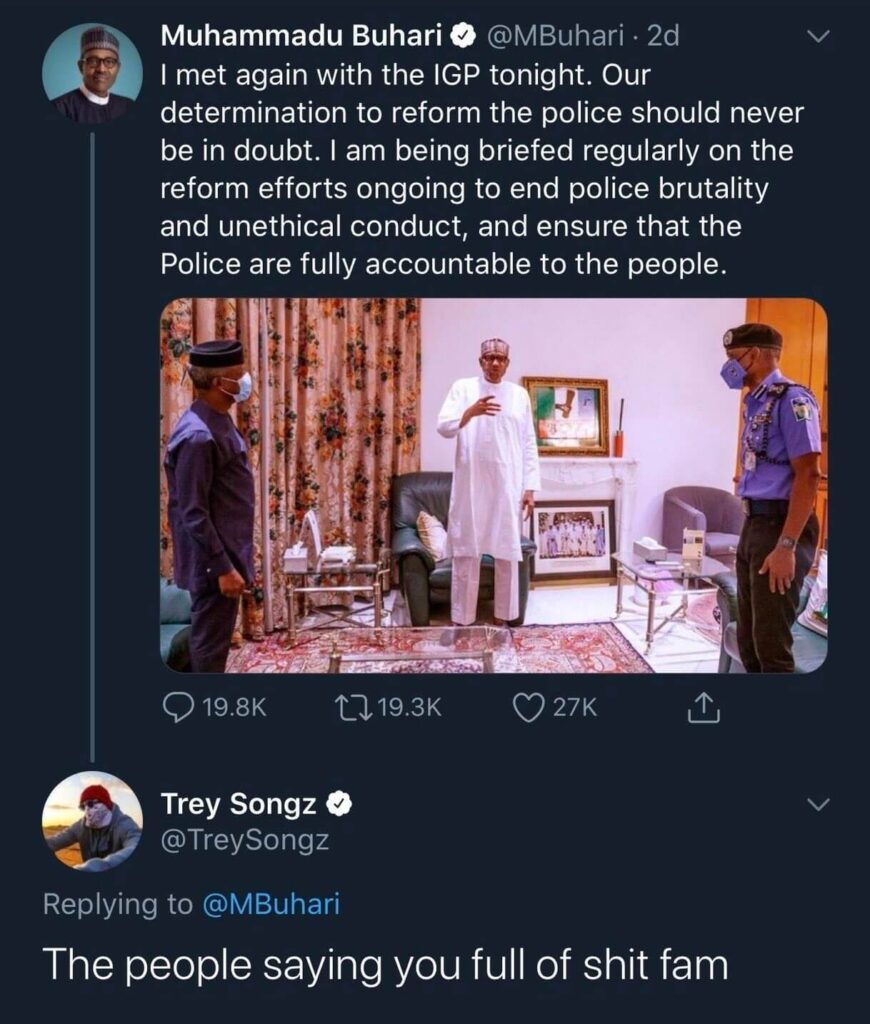 President Muhammadu Buhari in his post had stated that he's been meeting with the Inspector-General of Police over the campaigns and protests to end SARS and all forms of police brutality in Nigeria and assures Nigerians something is being done.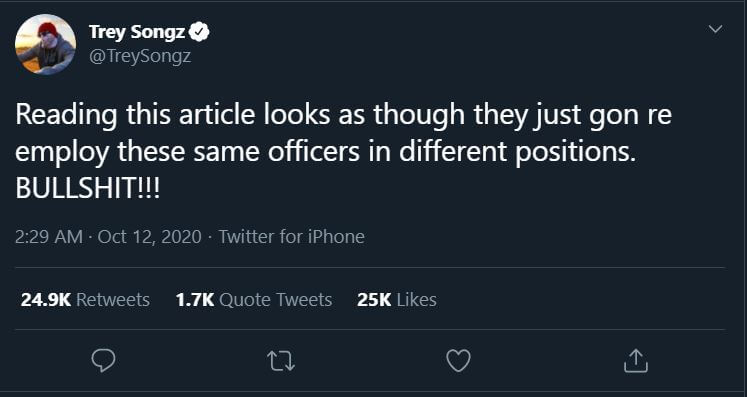 Trey Songz also reacted to the news of the recent disbandment of SARS and how the officers formerly in the unit will be redeployed to other police commands.
The singer calls the new development "bulls**t" if the officers are just going to be re-employed in other units.