It's another day another drama for 22-year-old "MONTERO" singer, Lil Nas X.
But hate him or love him, Lil Nas has found a way to keep topping news trends all the time, establishing himself as a global star.
The singer arrived at the Barclays Center, New York, for the 2021 MTV Video Music Awards show on Sunday, Sept. 12, looking like a purple princess.
The long-lost princess of purple – Princess Lilaca.
Nas, who was nominated in six categories including Video of the Year, wore a custom Versace lilac pantsuit complete with a sweeping side train to ensure all the attention remained on him.
Check out photos of Lil Nas X dramatic outfit at the 2021 MTV VMAs red carpet: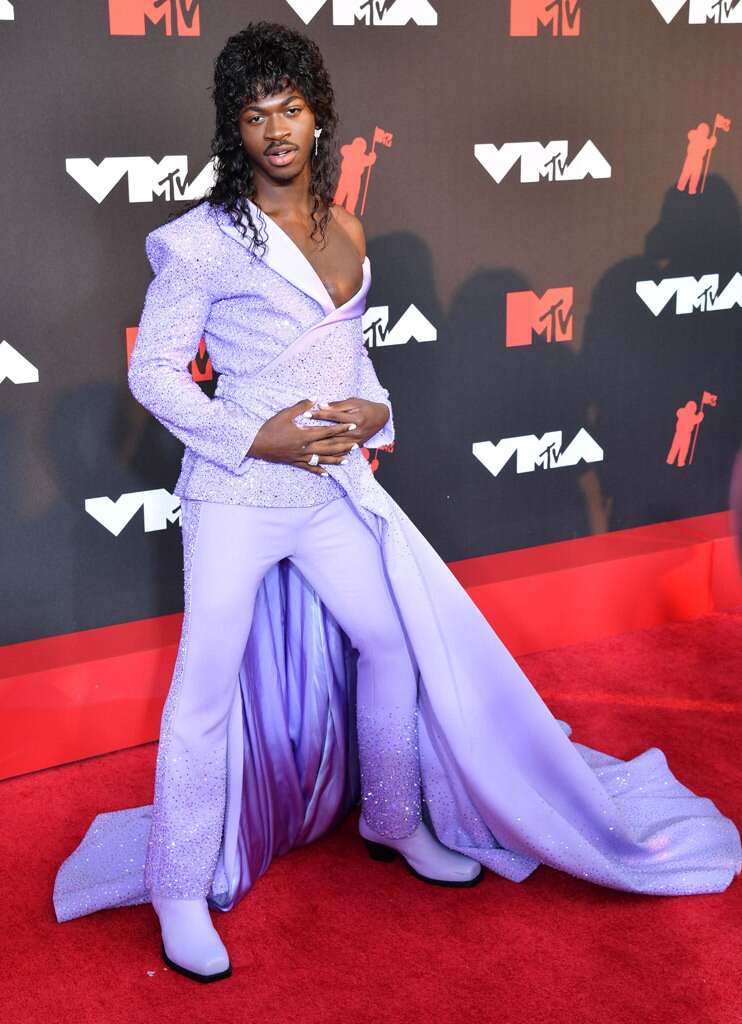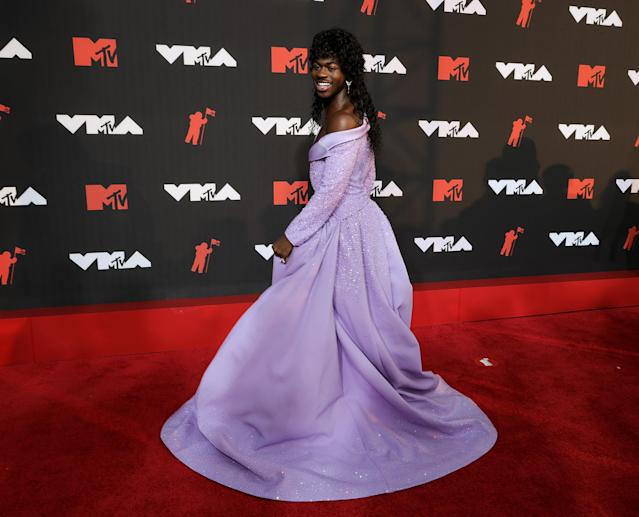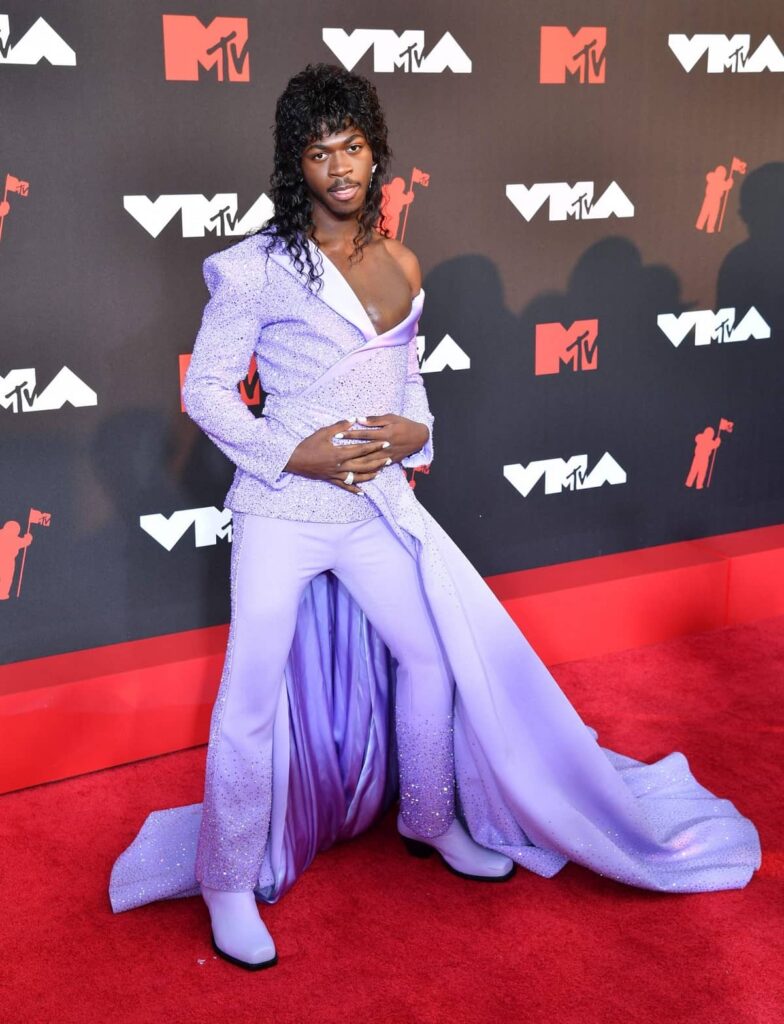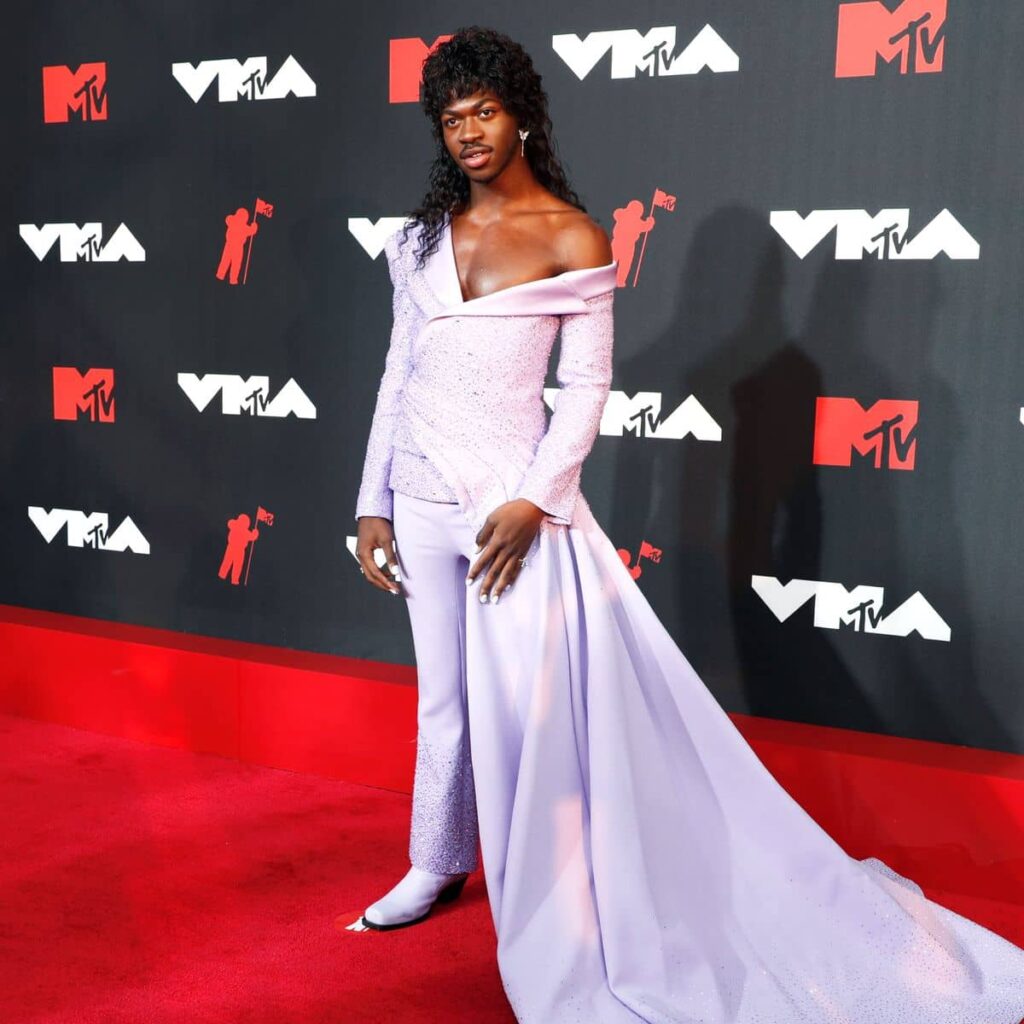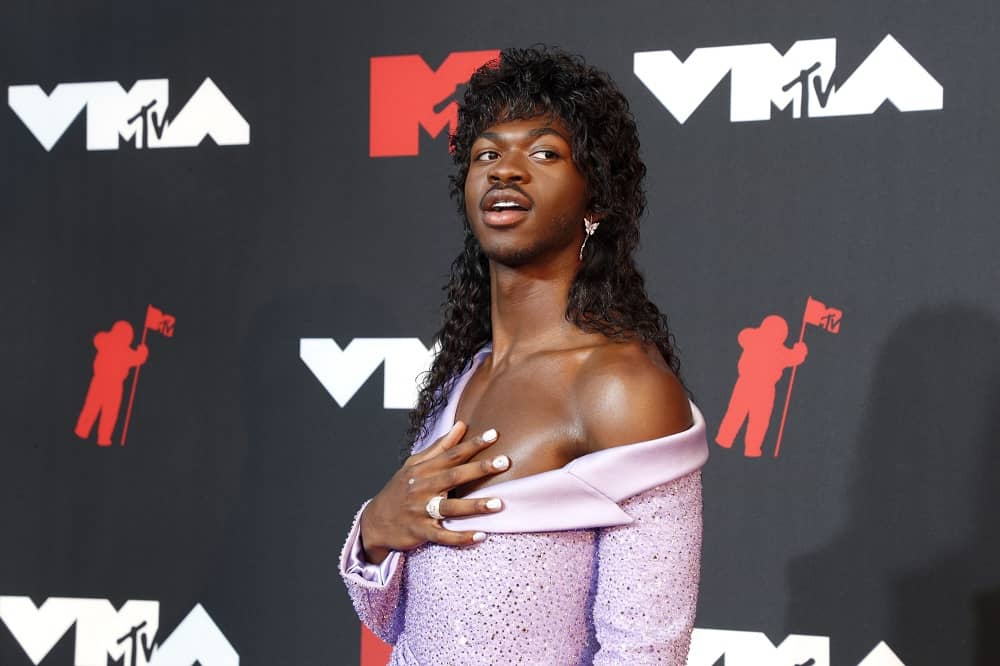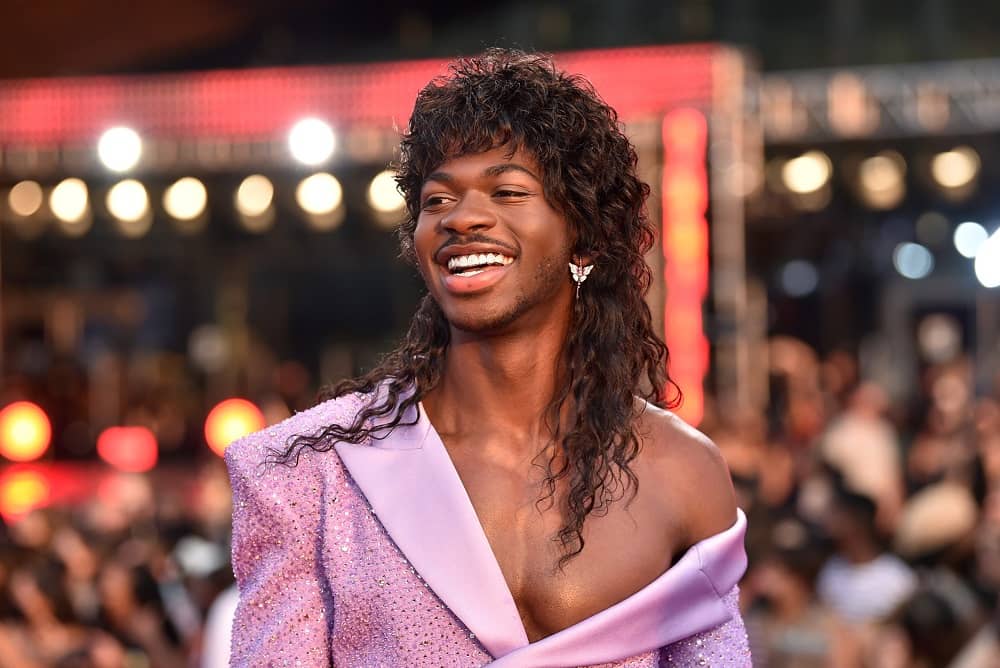 Image credit – Getty Images