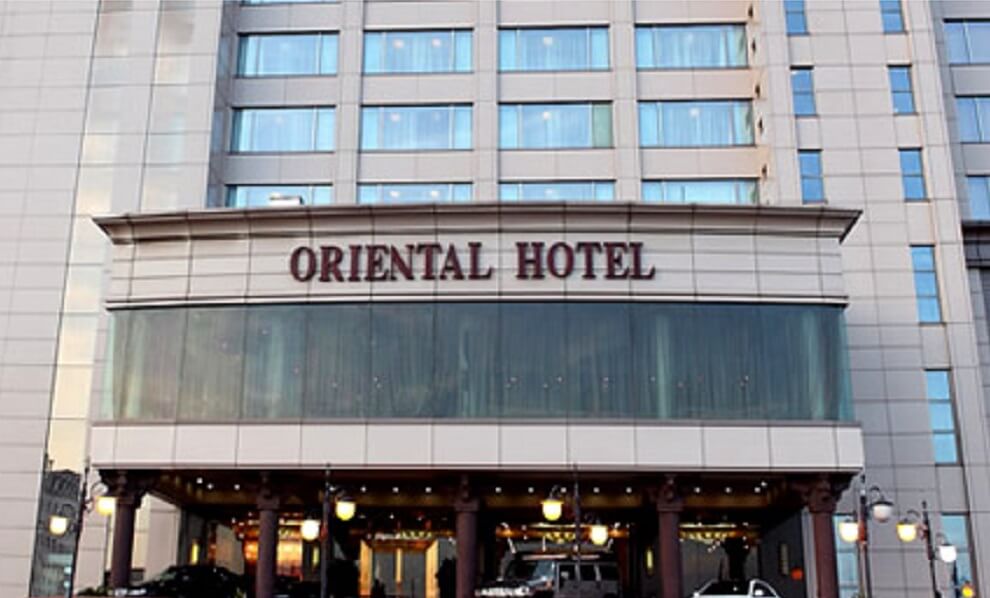 The Lagos Oriental Hotel has hoisted a poster on its front denying claims that the hotel belongs Bola Tinubu.
Oriental Hotel, located on the Lekki – Epe Express Way, Victoria Island, Lagos, is one of the high-end hotels in Lagos.
Over the years, there have been rumours that former Lagos governor and leader of the All Progressives Congress, Bola Ahmed Tinubu owns the hotel.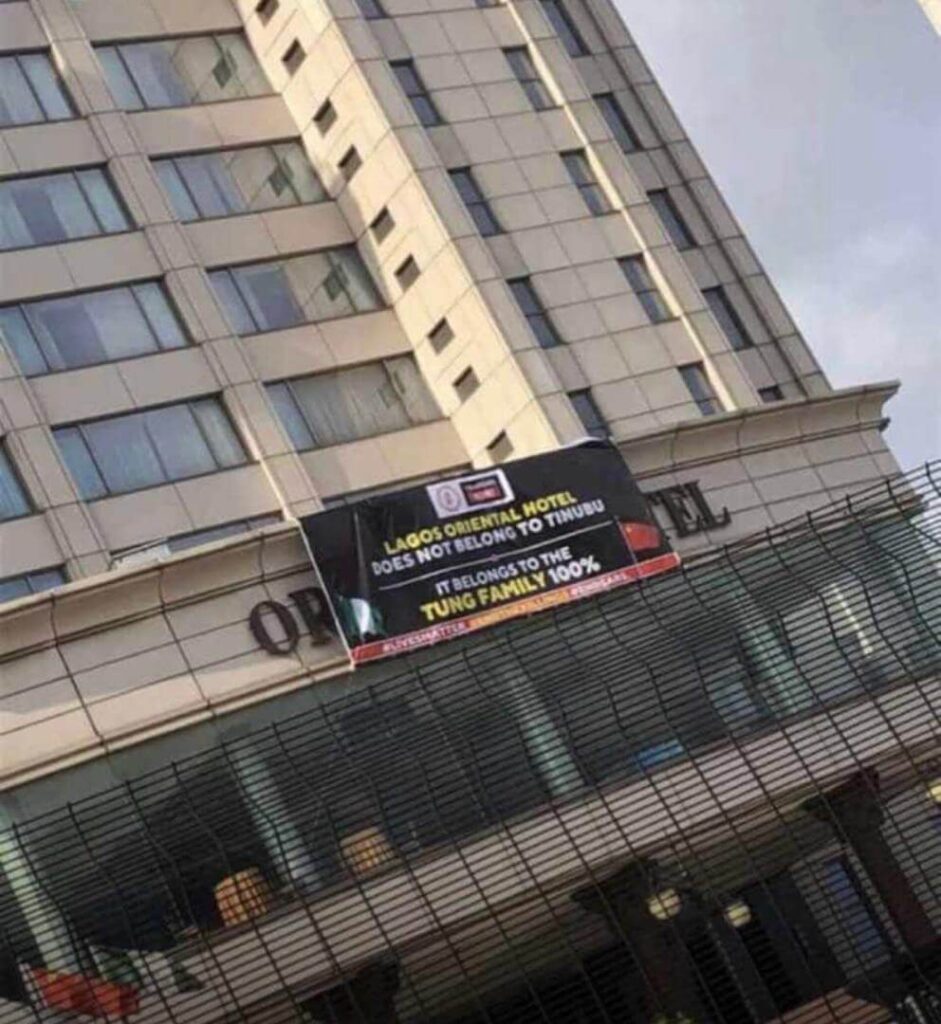 Reacting to the rumours, the management of the hotel has put up a poster denying the claims that the hotel belongs to Tinubu. The hotel maintains it belongs to the Tung family.
The message on the poster reads:
"Lagos Oriental Hotel does not belong to Tinubu. It belongs to Tung Family 100%."
Lewis Tung and his brother Robert Tung founded the Western Metal Products Company (WEMPCO), a Chinese-owned manufacturing company which is a majority shareholder of the popular Lagos Oriental Hotel in Victoria Island.