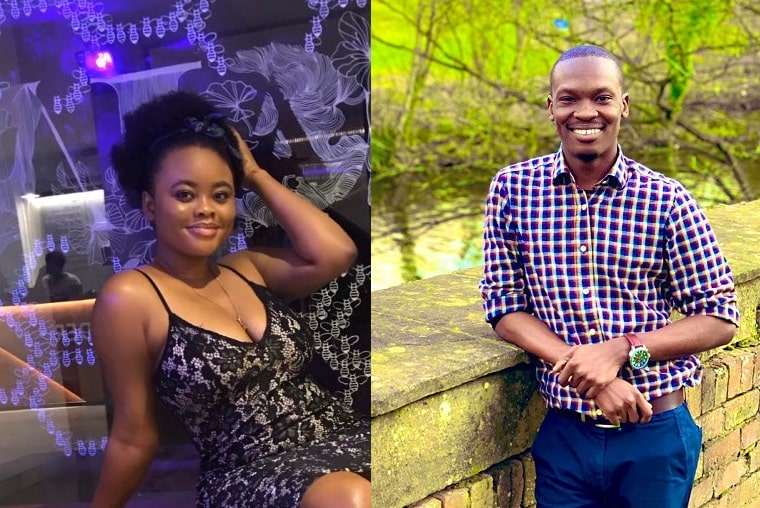 UK-based Nigerian doctor Olufunmilayo Ogunsanya Harvey has finally responded to the rape allegations levelled at him by Miss Bola Aseyan.
Bola Aseyan who is also doctor had earlier accused Dr Olufunmilayo who goes by the moniker Our Fav Online Doc on Twitter of sexually and emotionally abusing her.
Dr Olufunmilayo Harvey has made a lengthy post where he shared his own side of the story.
Here are the major things to take away from Dr Olufunmilayo's rebuttal:
1. He met his accuser in 2019, via Twitter
Dr Olufunmilayo said he and Bola Aseyan met on Twitter and started talking.
2. Dr Olufunmilayo and Bola Aseyan dated before
Dr Olufunmilayo said "at some point" he and Bola Aseyan were seriously dating but the relationship was too rocky and did not work.
3. Bola Aseyan is not based or practicing in the UK
Dr Olufunmilayo said they were already making plans for Bola Aseyan to come to the UK for a vacation before their relationship "collapsed". He said he already paid for her visa application and felt it should not be cancelled.
Dr Olufunmilayo reiterated that his accuser Dr Bola Aseyan does not live or work in the UK, but only a visitor. Dr Olufunmilayo said Bola Aseyan who he said had never been to the UK before was "hellbent" on coming and he could not explain the reason behind her desperation to visit the UK.
4. Bola Aseyan eventually came to the UK and they had sex
Dr Olufunmilayo said Bola later made another visa application and came to the UK. They drank red wine which Bola Aseyan saw in his kitchen and later had sex. Dr Olufunmilayo said Bola later sent him a voice note saying she did not give consent to the sex and demanded an "apology" which Dr Olufunmilayo said felt awkward because "they both took alcohol and sex happened".
Dr Olufunmilayo said he did not force Bola to drink the alcohol, did not make her drink the alcohol but they both willingly did and "unfortunately sex happened."
5. Dr Olufunmilayo said he decided to keep Bola at arm's length after the incident but they had sex again
Dr Olufunmilayo said Bola was still staying in his house and they got into a fight one day over something she did and they had sex afterwards. Dr Olufunmilayo said "she kissed me and we had another sex. No alcohol. No excuses. Just sex after a fight."
6. Bola Aseyan tried to seduce him
Dr Olufunmilayo said after the second sex he still maintained his distance from Bola Aseyan and she resorted to acts of seduction. Dr Olufunmilayo said Bola would come into his room only in her underwear and he would "chase her out."
Dr Olufunmilayo said there was a particular day she came into his room completely naked and he had to run away from his room.
7. Dr Olufunmilayo said he had issues with the way Bola constantly took pictures of his apartment and cars and post them online.
Dr Olufunmilayo said when he confronted Bola Aseyan about this she got angry and blocked him.
8. A bleaching post caused the final fight
Dr Olufunmilayo said while things were still rocky between them he made an innocent post discouraging skin bleaching but Bola Aseyan took the post the wrong way and claimed he was attacking her business. Apparently, Bola Aseyan runs a skincare business that specializes in 'skin glow'.
Dr Olufunmilayo alleged that Bola Aseyan moved out of his house after threatening to "blackmail" him with an allegation of sexual abuse to one of his friends. Dr Olufunmilayo said this friend is ready to testify against Bola Aseyan in court.
Dr Olufunmilayo also said he found pregnancy kits on the table which he had kept as evidence.
Dr Olufunmilayo said "This girl literally came planned and ready to become a wife and will do anything including blackmail to achieve it."
Dr Olufunmilayo's rebuttal has stirred mixed reactions on Twitter with some tweeting in his support and others against him.
Bola Aseyan has said she has filed charges and would not say anything on the matter anymore.