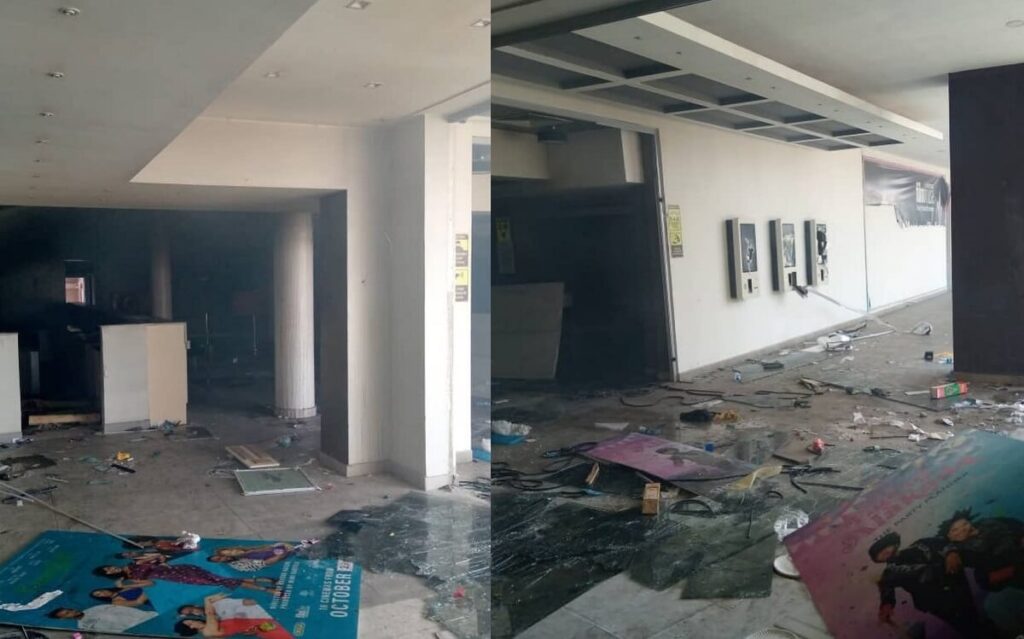 Filmhouse Cinemas in Lagos has released a statement following the vandalization of its two outlets in the state during the recent violence in Lagos.
The cinema company said in a statement posted on its social media pages that the days have been "tough" but that they will rebuild.
The company also posted photos showing their facilities in ruins following the destruction.
The statement reads:
"These past few days have been tough, more for some than others. Our circle mall and Surulere cinemas have been vandalised but Nigerians have lost more than we can imagine."
The company then assured their supporters that the will rebuild.