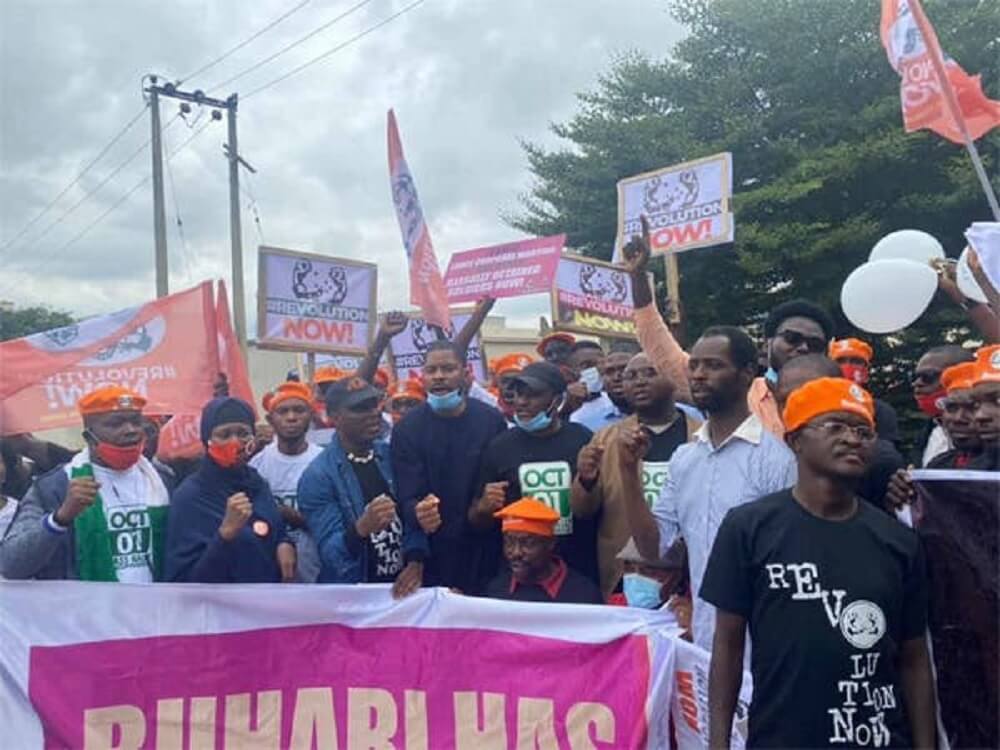 At least 30 members of the #RevolutionNow group who stormed Lagos streets on Independence Day to demand an end to bad governance have been arrested and taken into custody by the Nigerian police.
The demonstrators who spoke to newspeople confirmed their activities were disrupted by Nigerian security officers who ended up arresting 30 of their members.
Similar #RevolutionNow protests are also taking place in some other states in the country. The Abuja arm of the group marched to the United States Embassy in Abuja on Thursday, October 1, 2020, demanding the resignation of President Muhammadu Buhari over insecurity, hunger, and corruption in the country.
The protesters, who also included #BringBackOurGirls activist, Aisha Yesufu, Ariyo Dare-Atoye, Henry Shield, Adebayo Raphael, Deji Adeyanju of Concerned Nigerians, among others, criticised what they described as oppression in the country.
Agba Jalingo of the Lagos #RevolutionNow group said:
"We are tired of Buhari and we want to tell the whole world that we are tired. Even with all the police mobilisation, we are here to show them our determination to confront this government. We are not going to be afraid of them. We will protest regardless of what they do. Nigerians are tired of bearing the burden that Buhari keeps piling on us, they must reverse the increase in fuel price, end ASUU strike."