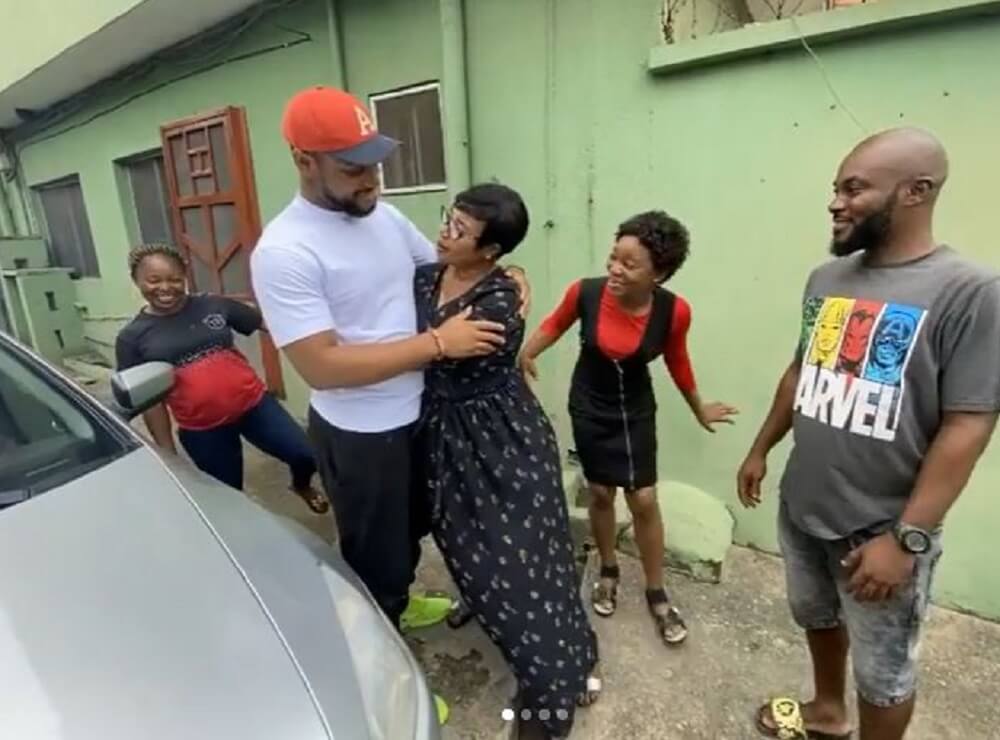 Nollywood actor Alexx Ekubo recently surprised his mum with a new Toyota Venza car.
The 34-year-old actor said he gifted his mum the car as a sign of appreciation for her constant prayers and support.
The "Lost In London" actor shared videos of himself presenting the car gift to his mum on Instagram and Mrs Ekubo's reaction is priceless.
The actor wrote underneath the video:
"To Celebrate my Chieftaincy, I surprised my mum with a little gift, thank you, mum, for the constant prayers, it's working. I Love you forever & a day mum. #ChiefIkuku."
Alexx Ekubo is a Nigerian model and actor who has appeared in over 60 movies.
Some Alexx Ekubo's movies include:
The First Lady (2015)
Gbomo Gbomo Express (2015)
Death Toll (2015)
Entreat (2016)
The Other Side of the Coin (2016)
Diary of a Lagos Girl (2016)
Wife Material (2017)
A Man for the Weekend (2017)
Catcher (2017)
3 is a Crowd (2017)
Hot Girl Next Door (2018)
Switch (2018)
Power of 1 (2018)
The American King: As told by an African Priestess (2019)
Bling Lagosians (2019)
Zero Hour (2019)
Your Excellency (2019)
72 hours(2019)