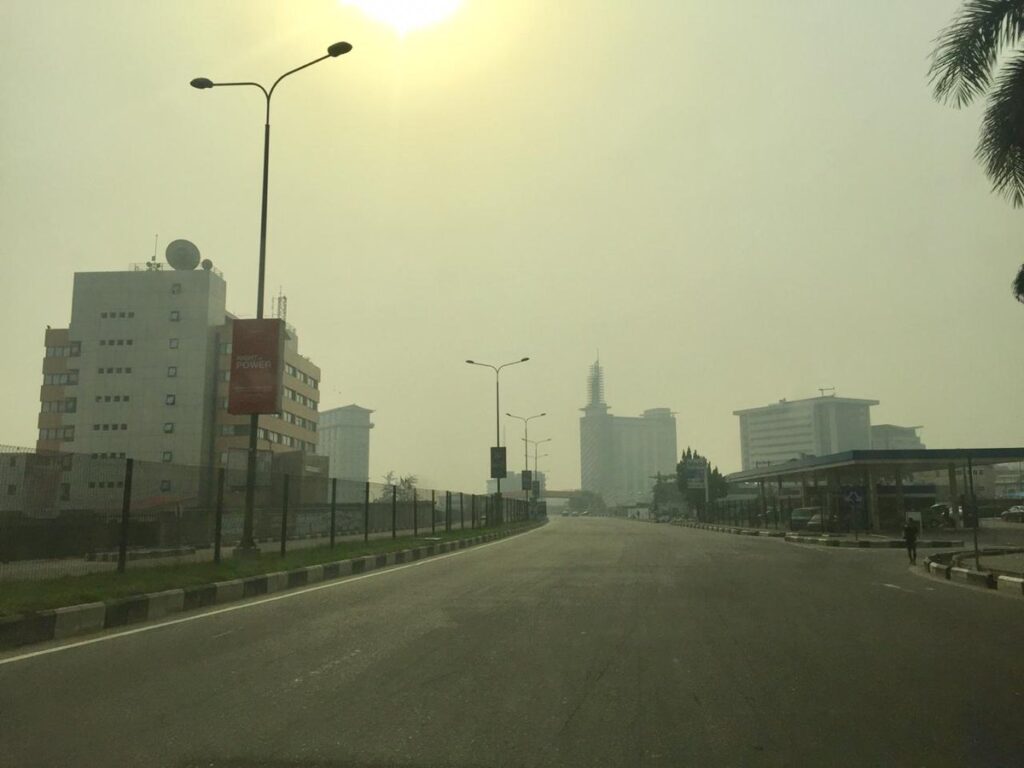 Nigeria's government has announced a total lockdown of Lagos and Abuja, the two Nigerian states currently with the highest number of coronavirus cases, for an initial period of 14 days.
The lockdown starting 11 pm of March 30 will also affect Ogun State due to its closeness to Lagos.
During this period of lockdown, there will be no movement in the affected states.
According to the statement delivered by Nigeria's president, Muhammadu Buhari, "all citizens in these areas (Lagos, Abuja and Ogun) are to stay in their homes.
"Travel to or from other states should be postponed. All businesses and offices within these locations should be fully closed during this period".
Why the lockdown of Lagos and Abuja?
According to the reasons given, the lockdown appears to be a step in the right direction. The lockdown is to serve one major goal – contain further spread of the novel coronavirus in Nigeria.
Lagos and Abuja remain the two most affected states and all coronavirus cases in other states appear to have stemmed from contact with cases in Lagos and Abuja.
The presidency has stated the lockdown will help in efficiently identifying, tracing and isolating all individuals that have come into contact with the confirmed cases.
As at the time of writing this post, Nigeria's confirmed coronavirus cases stand at 111 with one recorded death so far.
Will all businesses be closed during the lockdown?
Except for a few exemptions, all businesses and offices will remain closed during the lockdown.
The exempted businesses and offices that are permitted to remain open during the lockdown are:
a. Hospitals and medical establishments as well as organizations in healthcare-related manufacturing and distribution. This also includes pharmacy shops.
b. Food processing, distribution and retail companies (including some supermarkets)
c. Petroleum distribution and retail entities (fuel stations will remain operational)
d. Power generation, transmission and distribution companies
e. Private security companies
f. Workers in telecommunication companies, broadcasters, print and electronic media staff who can prove they are unable to work from home are also exempted.
How long will the Lagos and Abuja lockdown last?
The lockdown will last an initial period of two weeks (14 days) starting March 30. It might be extended (or not), depending on the state of things after the 14 days.
What is the government doing to minimize hardship following the lockdown?
The presidency says it is committed to providing adequate relief materials to all affected states and locales.
The presidency has assured the "School Feeding Program" will go on despite schools being closed, however, now under a new strategy that would ensure social distancing policies are not compromised.
Individuals on government-facilitated loans will also be given repayment moratorium lasting three months.
Please see this article for further information about staying calm during the quarantine.
The country's most vulnerable will receive conditional cash transfers while Internally Displaced Persons (IDPs) will receive two months of food rations in the coming weeks.