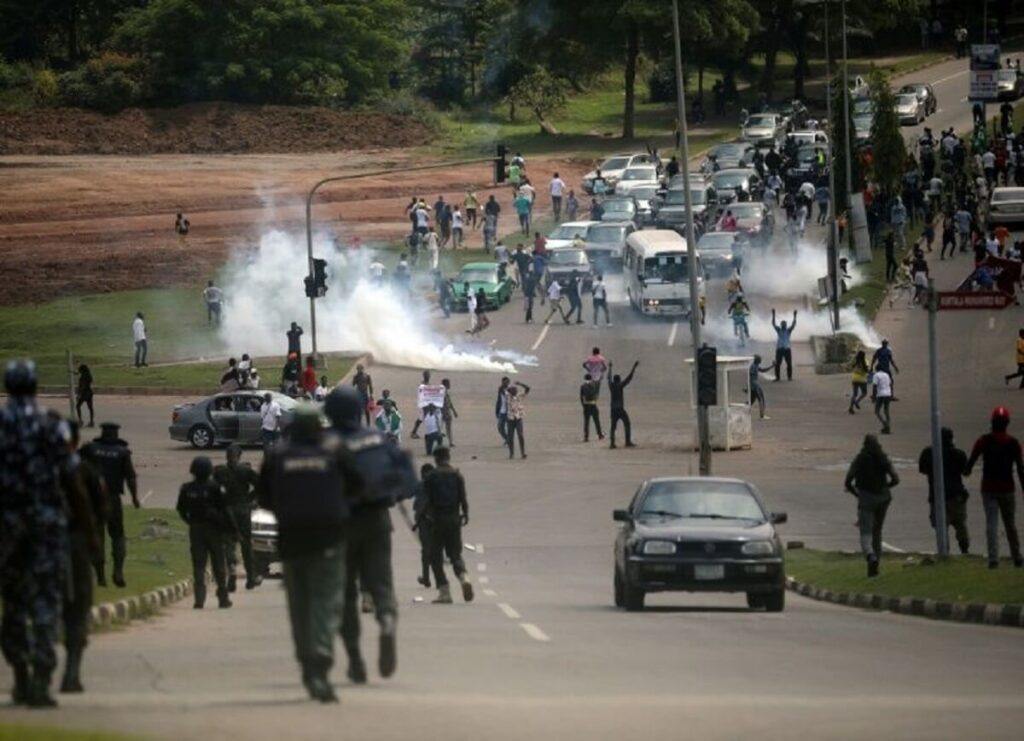 The Executive Governor of Lagos State, Babajide Sanwo-Olu has imposed a compulsory 24-hour curfew in Lagos State following the recent spate of violence in the state as thugs and hoodlums hijack the peaceful #ENDSARS protests.
The governor announced the curfew in a statement which partly reads:
"Dear Lagosians, I have watched with shock how what began as a peaceful #EndSars protest has degenerated into a monster that is threatening the well-being of our society. Lives and limbs have been lost as criminals and miscreants are now hiding under the umbrella of these protests to unleash mayhem on our State.
"As a government that is alive to its responsibility and has shown a commitment to the movement #EndSars, we will not watch and allow anarchy in our dear state. I, therefore, hereby impose a 24-hour curfew on all parts of the State as from 4 pm today, 20th October 2020. Nobody, except essential service providers and first responders, must be found on the streets."
Here are all you need to know about the October 20 curfew in Lagos State:
1. The curfew starts 4 pm today, October 20, 2020.
UPDATE:
2. The curfew is indefinite.
Governor Sanwo-Olu's Chief Press Secretary, Gboyega Akosile, has announced that the curfew would not end on Wednesday.
He said: "A 24-hour curfew means all round-the-clock, day and night. It is indefinite. Nobody moves until we lift the curfew."
3. Only essential workers and first responders are allowed to move freely during curfew hours. They must hold proper means of identification.
The essential workers category in Nigeria includes:
Hospital and laboratory personnel
Caregivers
Mental health workers
Doctors
Nurses
Pharmacists
Dentists
Funeral home and cemetery workers
Social workers, etc.
What will happen to you if you break the curfew order?
Answer: You will be arrested.