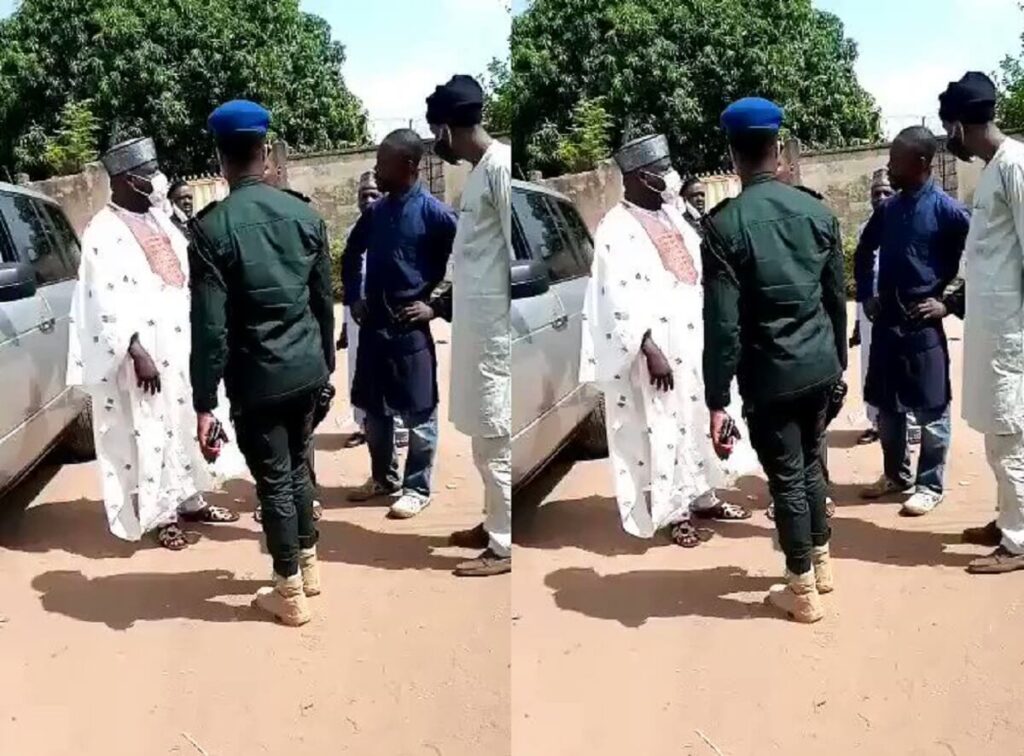 The chairman of Maiha Local Government Area in Adamawa State Mr Idi Aminu was recently caught on camera slapping and harassing his mechanic.
Mr Idi Aminu was seen in the video slapping the mechanic who has been identified as Engineer Segun Emmanuel.
The incident has led to Idi Aminu being dubbed The Slapping Chairman on social media.
Watch the video of Idi Aminu slapping his mechanic below: