TWO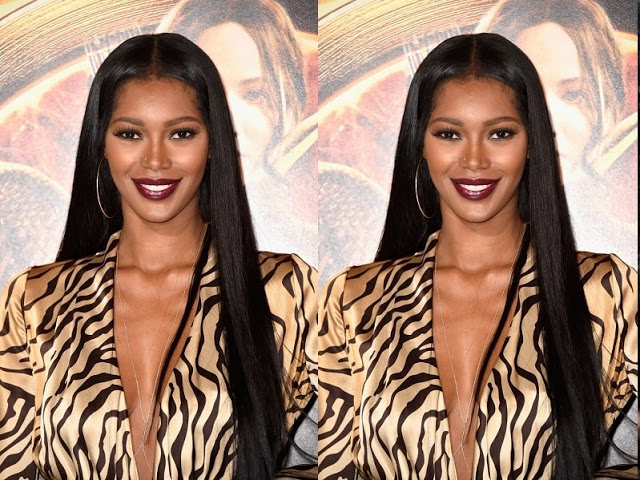 Over the years, Angel's husband, Segun, has done things to bring his fidelity into query.
First, he stopped sleeping with his wife.

At first, Angel took it to mean he's become so immersed with work that it had affected his drive. So she stayed patient.
Though Segun always locked his phone, Angel never cared much. Not until Blessing asked her to go through his phone.
"Go through his phone," Blessing had told her. "His apps, message logs, everything, therein may lie all the answers we need."
So when she got home that day, she waited till Segun had slept off.
Then she picked his Samsung Galaxy and crept out of the room.
At the sitting room, she discovered the phone was locked. And she knew neither the correct lock pattern nor the password.
The disappointed housewife returned to the room more upset than she had ever been.
In order to keep to Blessing's advice of never allowing him "suspect anything is going on", she never asked Segun for his phone's lock pattern.
But this very morning, opportunity presented itself.
Segun, after a long call with one of his managers had dropped his phone on the bed and entered the bathroom, just about the same time Angel walked into the room.
The phone's light was still on when her eyes came to it.
She immediately picked it and looked. It wasn't locked yet.
Quickly, she went to his Whatsapp.
Of course it was there—the answers!
Segun's most recent message had come from a number saved with U-J.
As she scrolled through the love messages her darling husband exchanged with this strange person, their love emojis and all, and even once a meeting appointment at a hotel, Angel's fingers grew limp from shock.
Too disorientated to move, she immediately locked the phone and dropped it back on the bed.
She battled to remain calm.
When Segun, tall, dark and ever deliciously handsome, finally came out of the bathroom, Angel was already dressed.
"Hey-Hey!" he called her, untying the towel around his waist and moving to the dressing table fully naked.
One could say he is actually the cutest of the three women's husbands. And the best-groomed too.
Nkiru's husband, Nnamdi, is quite handsome too, and really appealingly hunky, but he hardly wore shirts that fit, and is awful at combining colors.
Blessing's husband, Effiom, is a sex addict.
"Why dressed?" Segun asked his wife through the tall mirror before him.
"I want to quickly get to the store," Angel lied.
"Again? Weren't you there just yesterday?"
"There is something else I need to pick."
Segun gave a small shrug. "Okay." He put a bit of lotion on his palm and rubbed his chest over. "So which of the stores are you going to? Home Affairs?"
"No. On the Island."
"That far?"
"That's where I'd be sure to get what I want."
Another small shrug. "Okay. Please help me get some almonds if you see."
"Sure." Angel closed the door behind her.
***
Now inside the car, heading to Blessing's house with her friend Nkay, Angel's confusion has started to overwhelm her again.
There were just so many questions going on in her head.
Why would Segun cheat?
What is it about this U-J that he couldn't get from her?
Is she taller?
More beautiful?
More intelligent?
Or more elegant and articulate than her?
Angel always thought of herself a complete package. Worse than the whole feeling of being betrayed is this unnerving suggestion of inadequacy the situation is bringing her way.
"Are you okay?" Nkiru asked. She has been watching her for some time.
Coming back to life, Angel quickly nodded. "Yes, yes!"
"You have been awfully quiet."
"No, I'm fine. We are almost there."
"Alright."
"So how is Princess?" Nkiru asked.
Angel smiled. "She is fine. Fussy as ever!"
Nkiru laughed. "She should be three now, I suppose?"
"Four, actually."
Nkay shook her head. "Babies! The rate at which they grow!"
Angel wanted to ask her at that time what she and Nnamdi are still waiting for to start having kids, but she decided not to.
It could embarrass her, if there is something more to it, she thought.
Now a picture of Nkiru's husband, Nnamdi, appeared in her mind. She wondered if it is really true what they say—that all men are the same and always will cheat?
If Nnamdi, too, might be cheating on her friend as well.
Again, she held herself from asking Nkiru anything like that.
Finally in front of Blessing's gate, she announced, "We're here!" and set about parking the car.
***
One thing you need to know about Blessing is that she is a go-getter.
Had always been one.
While at school, she was the one who always knew a way around any problem.
From how to get over a guy really quickly to how not to get a carryover in a course you have performed horribly at.
She won the faculty pageant not because she was really the most beautiful girl in the faculty, but she knew a way to influence the judges' opinions.
A better and more effective way.
By getting really close to the main man behind the pageantry, she cleared her way straight to the crown, the car prize, and additional cash of N100, 000.
***
Angel pointed from her car window. "That's the house."
The house was finer than what Nkiru had imagined. She wasn't expecting to see that kind of house in Ifako. "Do they own the building?" she asked.
"Of course not," Angel said, smiling. "They are tenants."
"The house is fine."
"Yea, it is. It's a new building actually. Segun is friends with the owner."
"I see." Nkiru turned her eyes around and then wrinkled her nose. "But the environment—"
"What about it?"
"It's just so messed up and dirty."
Angel smiled and shook her head. "Let me call her."
They heard noises at the gate. Soon it parted and Blessing, tall and imposing as ever, appeared.
Angel got down from the car and made her way to her friend, who had spread her arms wide, ready for a hug.
But then the other side door of the car opened and Nkiru came down.
Sighting Nkiru, Blessing abandoned both the hug and one of her fancy rubber flip-flops and disappeared into the compound.
Nkiru immediately followed her in close pursuit.
A shocked and confused Angel knowing not what else to do, quickly ran after her friends.
Inside the compound, there was no sign of Blessing again.
"Which one is her flat?" Nkiru asked, eyes vicious.
She was always the fighter of the three women. While Angel solved her issues with her grace and charm, and Blessing employed her covert trickery, Nkiru used her loud voice and physical strength. Well, most times with her lying skills—her lying ability is in-built.
A few of the neighbours poked out their heads from their windows to see what was going on. But none of them actually showed real concern.
It was that typical Lagos house where everyone tended to mind their own business.
Angel made her way inside.
At the main door to Blessing's flat, the two women discovered the door has been locked.
Angel knocked. "BeeBee?"
Another knock. "BeeBee open the door."
"Tell her I'm gone," Nkiru whispered. She was the shortest of the three women, so she had had to lift herself a bit so that her mouth could get to Angel's ears.
But she was also the one blessed with the nicest skin, and body—never had to fight to maintain a slim shape nor did she suffer any major outbreak of spots or pimples.
"BeeBee, open the door, she is gone!" Angel said.
It took some minutes before the sound of an unbolting was heard.
Soon the door was pulled back but as soon as Blessing discovered Nkiru was still there, she slammed the door back in.
Nkiru caught it just before it could properly jam.
Angel stepped aside as the two women dragged the door.
Finally, Nkiru won.
She pushed the door away and flew into the room.
She grabbed Blessing. "Where is my money?"
"Shh-shh, my husband is still around please," Blessing pleaded.
"Where is my money?"
"Nne biko nu," Blessing begged her.
Angel came closer. "Nkay, please calm down. Let's settle this in peace."
"You are only saying that because you don't know what this woman did," Nkiru said.
"Oh, come on, I was only trying to help you," Blessing said.
"Helper! Mother Teresa! I done see you finish."
It took many long minutes before Angel was able to get the two women calm and seated.
Blessing's husband, Effiom, had gone out with their kids when Nkiru started her narration of how she had run into Blessing 5 or 6 years ago at an Access Bank job test.
The two exchanged numbers and later met.
It was at their second meeting that Blessing told her of a "fantastic business" that is rapidly turning all the women in Lagos rich.
After much talk and persuasion, Nkiru agreed to register.
She invested N75, 000.
And that was it—she didn't earn back double her money in just two weeks like Blessing had assured her.
Things gone worse, she was not even able to convince anyone to register under her.
After much disturbance and incessant curses, Blessing decided to bar her number and block her on all platforms she could have reached her on.
Nkiru was beyond mad but had no other choice than to stay quiet. After all, the more noise she made about the matter the more she risked letting her husband find out the actual truth about the money he had loaned her.
***
After hearing each woman's side of the story, Angel ordered Blessing to apologize to Nkiru.
They sort of mostly always listened to her, so Blessing agreed and apologized.
A plan was set about how Nkiru will receive some of her money back – Blessing agreed to only give her N30, 000, claiming it was all she could make from Nkiru's participation in the business.
"If you had registered more people under your name, you'd have gotten all your money back and also fabulous gains."
"Shut up!" Nkiru barked. "Was that what you told me in the beginning?"
"It's okay," Angel told them.
After much talk, Nkiru finally accepted the set conditions.
But while Angel reconciled her two friends, something awfully wrong was going on in her home. U-J, it appeared, might not be a woman after all!
In fact, something awfully wrong is going on with the three women's husbands actually.
***