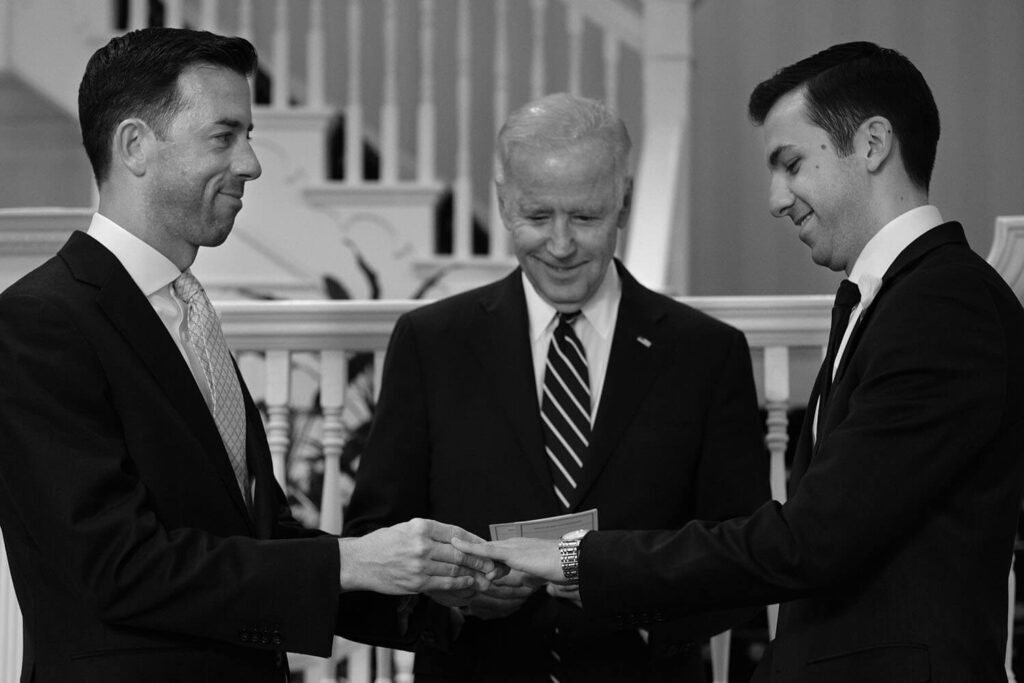 A 2016 tweet of US president-elect Joe Biden officiating a same-sex wedding between two male White House staffers – Brian and Joe – has resurfaced on social media following his presidency win.
The gay marriage which happened in 2016 was between two sweethearts Brian Mosteller and Joe Mahshie.
Joe Biden, who it was revealed was his first time officiating a wedding wrote on Twitter, August 2, 2016:
"Proud to marry Brian and Joe at my house. Couldn't be happier, two longtime White House staffers, two great guys."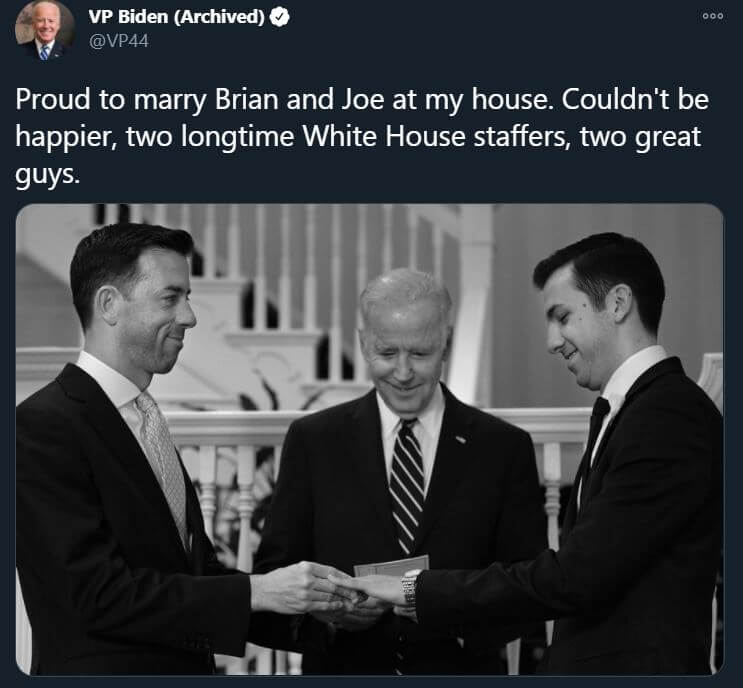 The tweet serves to reinforce Biden's support for LGBTQ rights in America.
Brian Mosteller was a special assistant to President Obama at that time and the director of Oval Office operations. His husband Joe Mahshie was a trip coordinator for the then first lady, Michelle Obama.
Joe Biden's wife, Jill, also supported the wedding, tweeting: "Love is love!" in response to her husband's tweet.