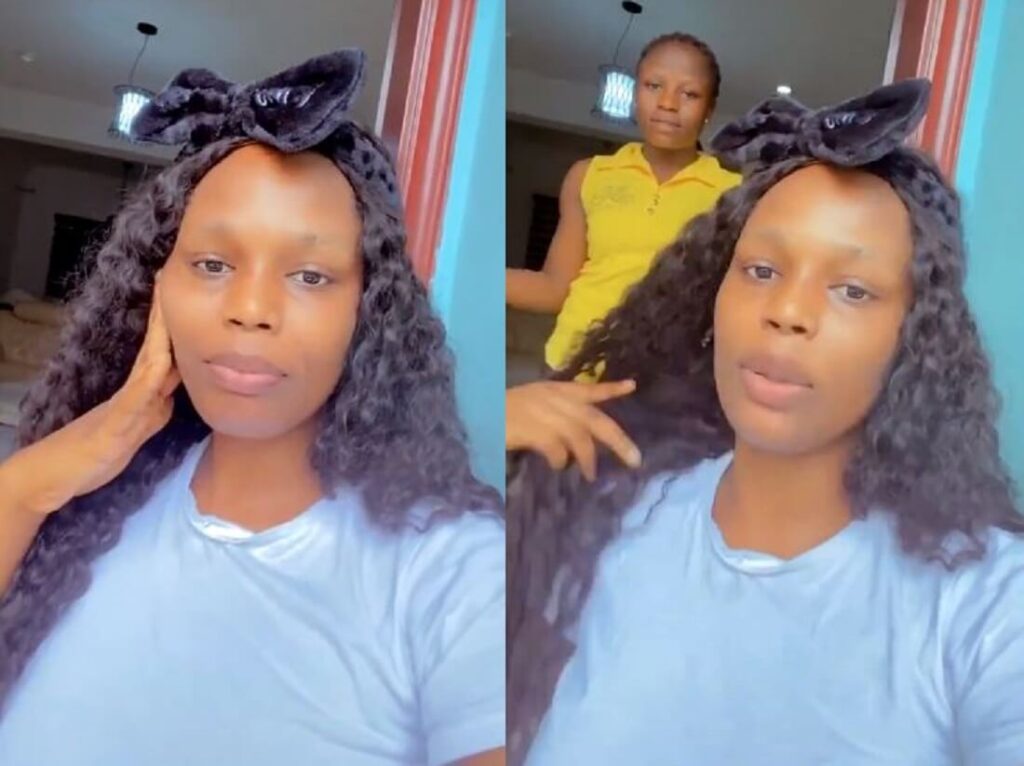 Ex-BBNaija housemate Kaisha was at the centre of a hot social media drama earlier today after she posted a new video gushing about her skin before calling out to her maid to come.
Kaisha spent the first few moments of the video gushing about how beautiful her skin looks and then towards the end of the video she called out to a lady named Deborah who was obviously her maid.
When Deborah appeared behind her, Kaisha asked her what she is making her for breakfast and Deborah answered: "Bread, scrambled eggs and tea".
Kaisha then told the lady to get on with it "quick".
After she posted the video online, some social media commenters wrote that Kaisha was demeaning to her maid in the video while some others said the last part of the video which involved her maid was not necessary.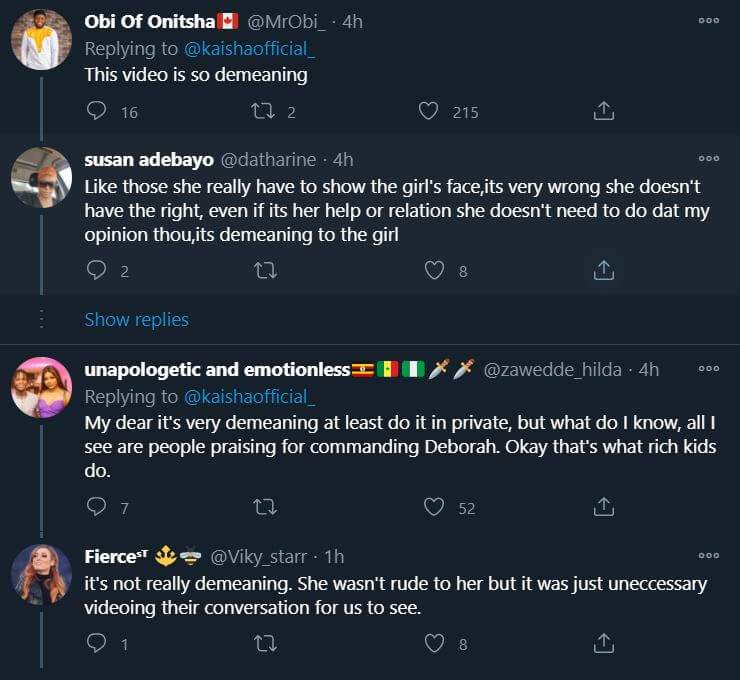 Some others defended Kaisha, writing that there was nothing wrong with the reality TV star's actions in the video.