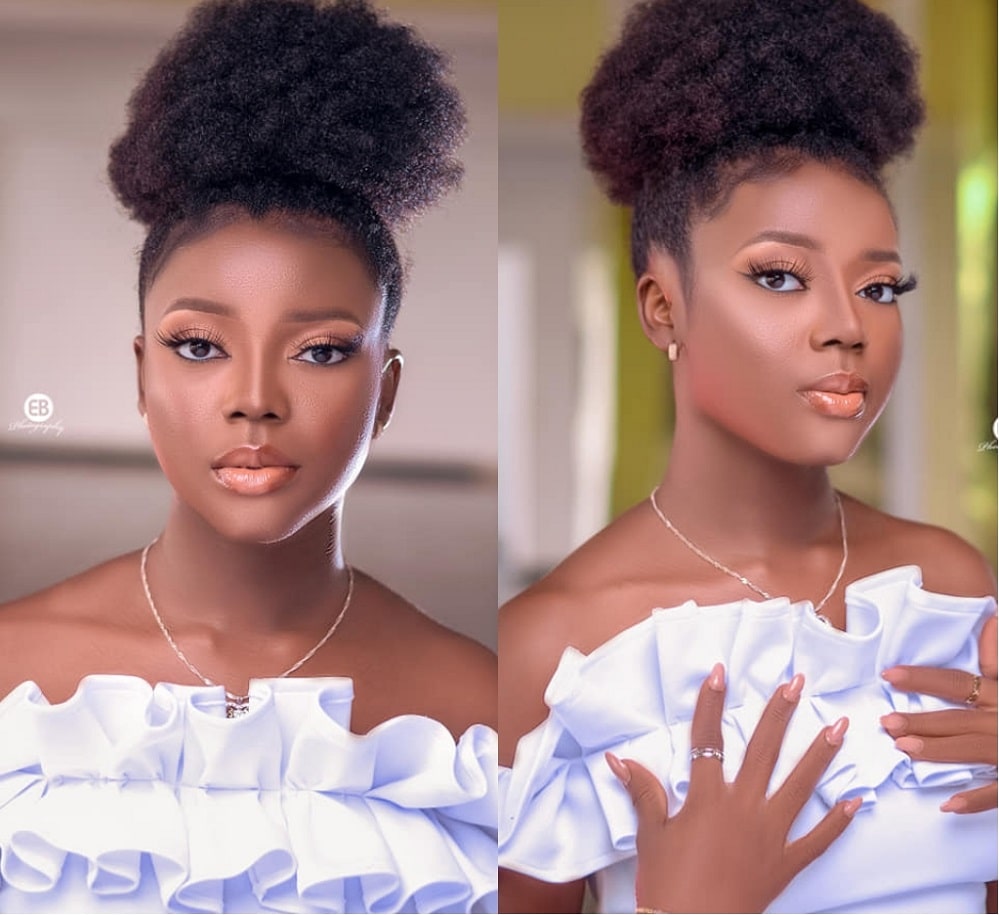 A family member of late Deborah Tushima has called the rumors that Deborah was poisoned by a jealous friend after she received an iPhone 11 as birthday gift false.
We earlier reported that Deborah Tushima, in her 20s, had slumped and died in the middle of her own birthday in Makurdi, the capital city of Benue.
Deborah Tushima, though originally from Jos, was having her Industrial Training (IT) in Benue before she died.
Shortly after the news of Deborah Tushima's death was shared online, the story of her being poisoned by a close friend who got jealous that she received an iPhone 11 as birthday present started spreading round the internet.
In a new development, a friend of Deborah has shared screenshots of a chat between her and a member of Deborah's family.
The family member said Deborah Tushima slumped and died at her birthday. The family member also said Deborah has fainted a number of times in the past before she slumped this last time and didn't wake up.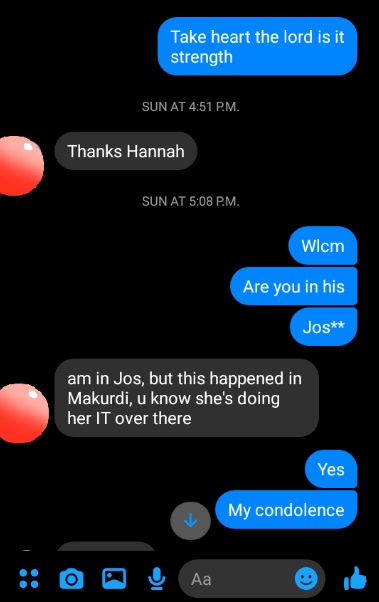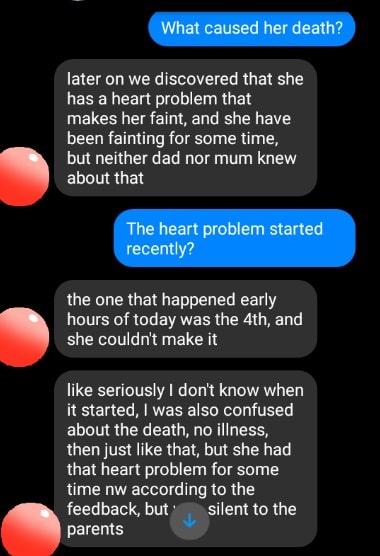 According to the family member, following the frequents fainting episodes, the family later discovered that Deborah had a heart problem.
"Later on we discovered that she has a heart problem that makes her faint, and she has been fainting for some time but neither mum nor dad knew about that," Deborah's relative said in the chat.
The family member added that Deborah died in Makurdi, and not Jos as was being reported by some bloggers.