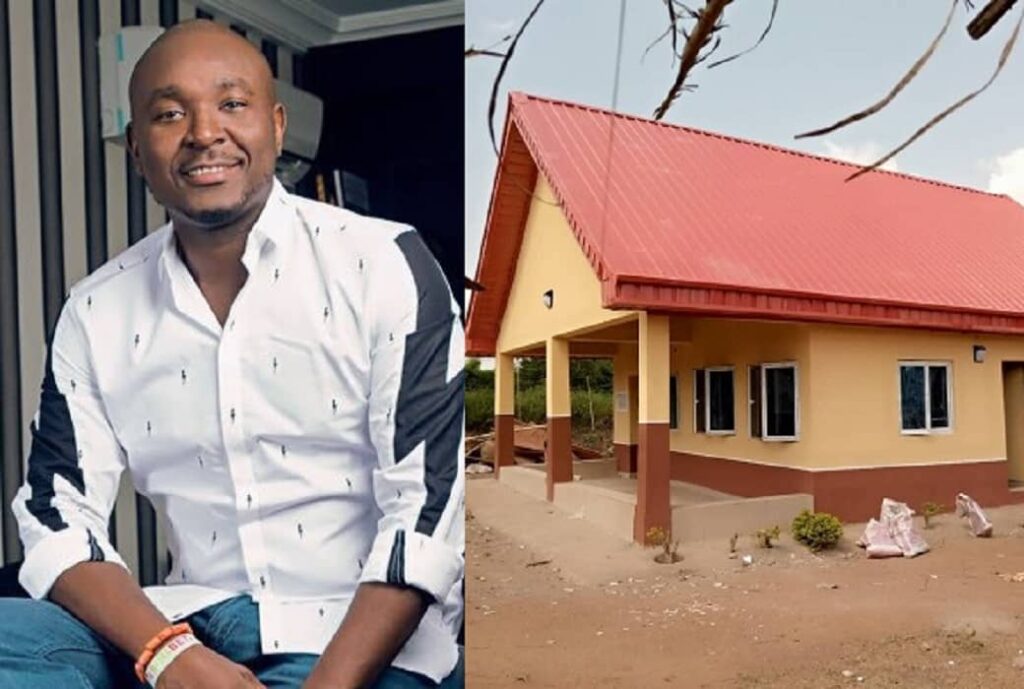 Nigerian politician and businessman Akin Alabi has come under fire from Nigerians on social media for building a 'poor-quality' primary health centre in Ibadan.
The House of Reps member had taken to Twitter to share photos of the nearly completed primary health centre he was building for the Ajiwogbo community in Ibadan.
Akin Alabi wrote alongside the pictures:
"Almost done. Health Center, Ajiwogbo, Ibadan."
Instead of receiving the praise he expected for the project, angry Nigerians flooded the thread to slam the politician for the shoddy structure.
One social media user described the structure as a "kiosk" while another user called it a "first aid box". Another joked that patients at the health centre would have to come outside in order to breathe.
One person commented:
"Akin Alabi chop our money for bets, still chop our money for government only to give us kiosk as primary health care center. When will these people start rating us???"
Another typed:
"Akin Alabi joined politics during an era of a whole new different generation. We are not mediocre & will never celebrate mediocrity. Why would you build a first aid box and expect us to clap for you? Are we a joke to you?? That box he built, will he visit it for medical help?"