by Staff writer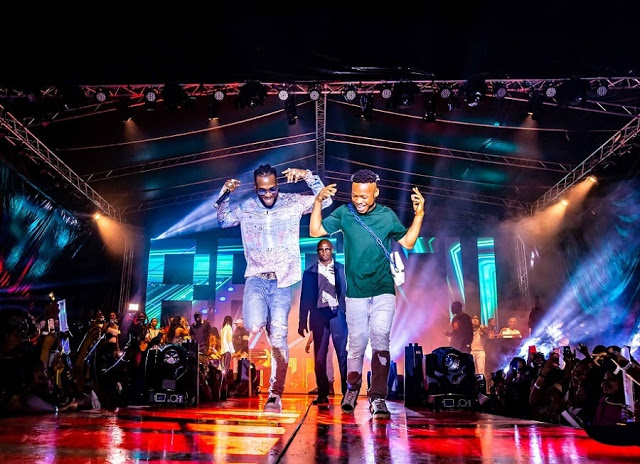 The REDTV Rave party is perhaps this year's ultimate Detty December event. The show remained true to its theme, 'The shutdown', with over 25K guests attending.
On November 30, 2019, over 25,000 guests from all walks of life gathered at the Lekki Special Events Centre, Admiralty Way, Lekki 1, Lagos, for what has been described as the party of the year.

REDTV Rave was organized by REDTV, an online lifestyle network powered by UBA bank.

At the event were top business executives, entrepreneurs, celebrities and A-Listers, entertainers, fashionistas and many young people just wanting to have a fun evening.

Some of the top artists that performed at the show include Burna Boy, Jidenna, Olamide and Fire Boy (Jealous).

UBA ambassador, Wizkid (Star Boy) also showed up at the party to the absolute delight of rave fans. He mingled with guests for hours and then gave a surprise performance on stage that took the rave to another level.

UBA Group chairman, Tony Elumelu and the CEO, Kennedy Uzoka, were seen mingling with guests and having a relaxed night over some food and drinks.

Here are some exclusive photos from the REDTV Rave 4 Shutdown in Lekki: