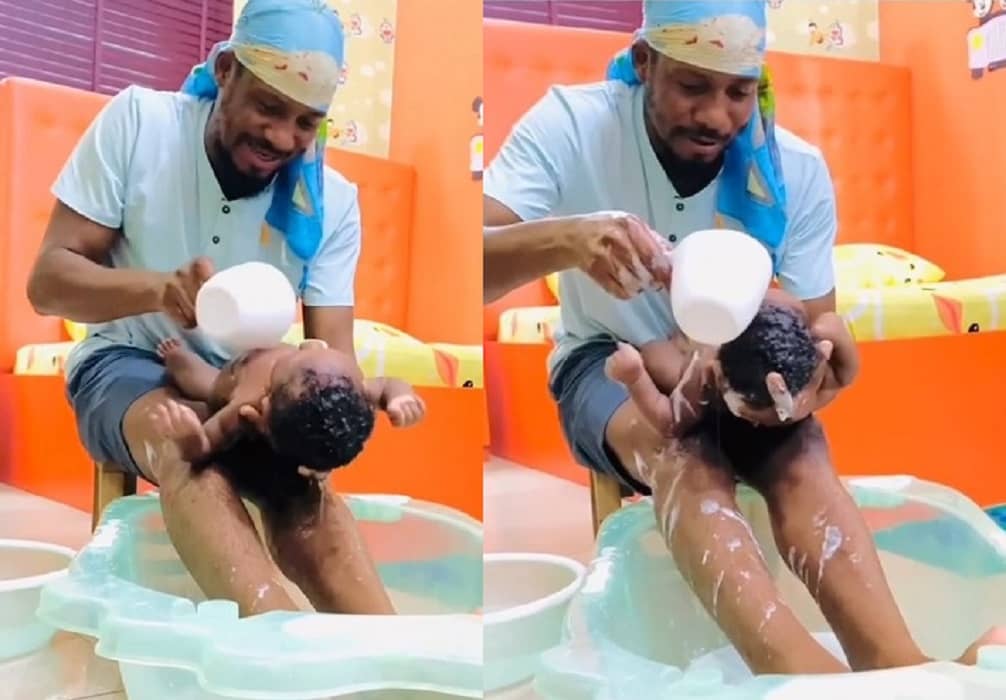 Nigerian actor Pope Obumneme Odonwodo, popularly known as Jnr Pope, took to Instagram yesterday to share a video of himself bathing his newborn baby.
The cute video earned the actor huge admiration from his fans who praised him in the comments.
Jnr Pope also used the moment to advise other men about helping their wives in taking care of their babies.
The 36-year-old father of three wrote alongside the video:
"We need to assist women, them no be jacky."
Jnr Pope is a popular Nigerian actor who has featured in over 100 movies. Junior Pope and his wife, Jennifer Awele, welcomed their third child, a boy, in October this year.