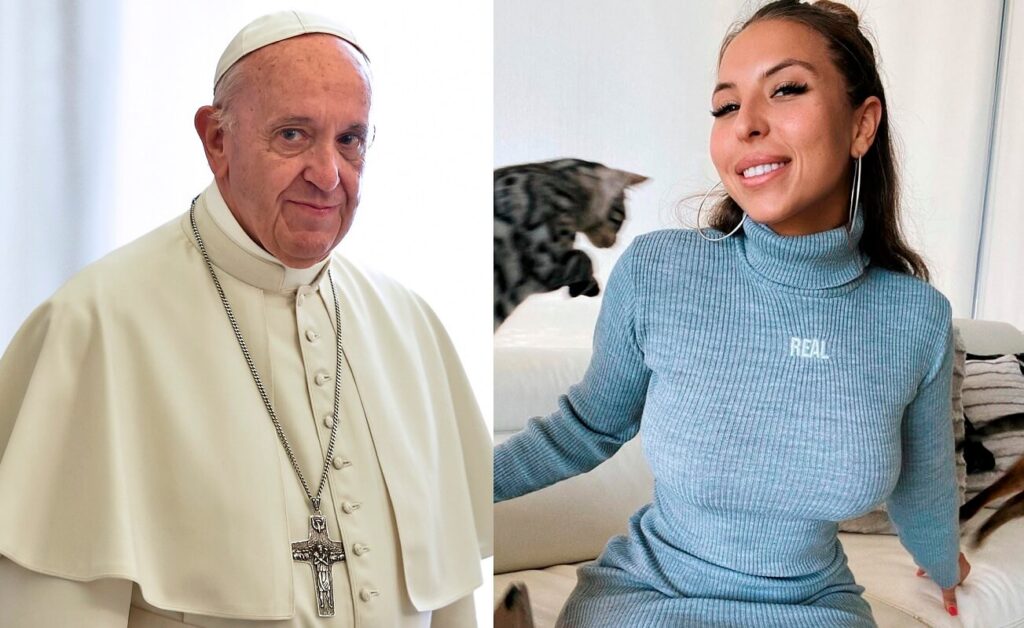 The Vatican has launched an internal investigation after the official Instagram account of the Pope "liked" a raunchy picture of a scantily dressed Brazilian bikini model, Natalia Garibotto.
The October 5 photo shows Brazillian model Garibotto wearing a racy outfit along with the caption, "I can teach you a thing or two," and a happy devil emoji.
Natalia Garibotto's hot photo had received hundreds of thousands of likes in the first hour of its posting.
The verified Instagram account of Pope Francis (@Franciscus) was one of the pages that liked Natalia Garibotto's photo before it abruptly "unliked" the image last week, according to the Catholic News Agency.
Reacting to the like from the Pope, model Natalia Garibotto wrote on Twitter:
"At least I'm going to heaven."
In another tweet, she wrote: "Brb on my way to the Vatican."
Speaking with Barstool Sports, the Brazilian model said: "My mum may hate my ass pics but the Pope be double-tapping."
Sources close to the Vatican leadership told the Catholic News Agency that an internal investigation has been launched to uncover how the " Instagram like" happened.