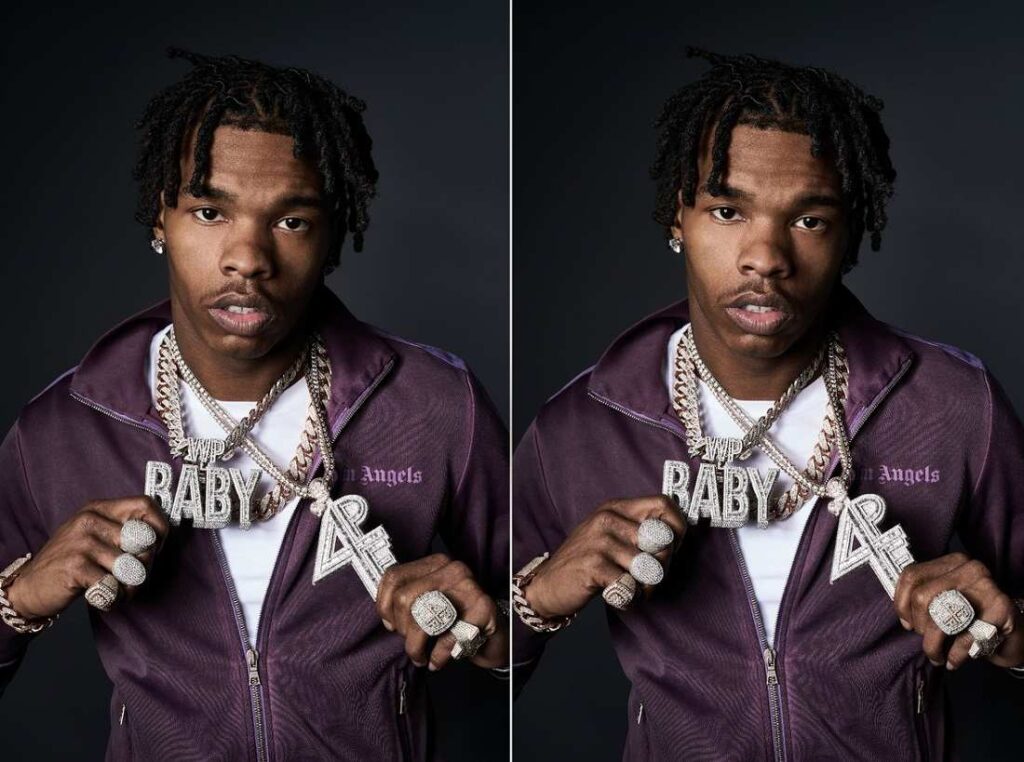 Who is Lil Baby?
Lil Baby is an American rapper and songwriter. He is popularly known for hit songs like "Drip Too Hard"; "Yes, Indeed," which featured Drake and "Do We Have A Problem?" which he did with Nicki Minaj.
Lil Baby's real name is Dominique Armani Jones. He was born on December 13, 1994, in Atlanta, Georgia, the United States. As of October 2022, Lil Baby is 27 years old.
About Lil Baby's parents
When Lil Baby was two years old, his father abandoned the family, leaving his mother to raise Lil Baby and his siblings alone. Lil Baby stated that it was his father who inspired him to want to become a better person. He added that he did not want his children to live the same way he had to.
He said:
"My dad kinda stayed out of town. He was like, I see him every now and then, a couple of times a year. I can't really say to this day the situation he and my mama had. So I don't just have the father-son relationship that I would want or feel like I should have had."
Lil Baby's mother, Lashawn Jones raised Lil Baby and his two sisters alone after his father abandoned the family. In 2021, Lashawn Jones accompanied Lil Baby to the 63rd Grammy Awards.
About Lil Baby's siblings
Lil Baby has two older sisters. The name of one of his sisters is Deja Jones. However, not much is currently known about her. The identity of Lil Baby's other sister remains unknown as she prefers to keep out of the spotlight.
About Lil Baby's marriage and wedding
As of October 2022, Lil Baby is unmarried and has no wife. However, he has been in a long-term on-and-off relationship with Instagram model Jayda Cheaves. Lil Baby was also rumoured to have dated rapper, Saweetie.
List of women Lil Baby has dated
Lil Baby was rumoured to have dated Saweetie in 2021.
Lil Baby began dating Jayda Cheaves in 2016. The two remained in an on-and-off relationship for nearly five years.
Lil Baby dated Ayesha Howard in 2019.
About Lil Baby's relationship with Saweetie
Saweetie (born Diamonté Quiava Valentin Harper) is an American rapper and actress. She was born on July 2, 1993, in Santa Clara, California, the United States. She is currently 29 years old. Saweetie is of Filipina and Chinese descent.
Lil Baby and Saweetie (who was previously linked with Quavo and Kodak Black) sparked dating rumours after Saweetie posted a picture of her sitting on an unknown man's lap. The man was thought to be Lil Baby. It was then speculated that Lil Baby took Saweetie on a shopping spree, and allegedly spent a whopping $100K on her.
Lil Baby later debunked the dating rumours by tweeting:
"Baby not dating NO ONE!! I'm single!"
About Lil Baby's relationship with Ayesha Howard
Ayesha Howard (who is also known as Little Ms Golden) is a budding music artist. Her song "Leaving You," which featured Tory Lanez was released in October 2020. However, the single was not marketed as featuring Tory Lanez because Lanez was in the middle of controversy regarding the shooting of Megan Thee Stallion at the time.
The exact time of Ayesha Howard's relationship with Lil Baby is currently unknown. However, they welcomed their son, Jason in 2015 which puts the time of their relationship sometime before Lil Baby's rise to fame. In July 2021, fans speculated that Lil Baby and Ayesha Howard were back together after he and Jayda Cheaves broke things off.
Ayesha Howard, however, denied getting back with Lil Baby by posting a picture of herself on her Instagram page and captioning it:
"I promise I'm not for the moment."
In July 2022, Ayesha Howard took to Twitter to air her thoughts about her relationship with Lil Baby and the emotional trauma she has had to deal with. According to Howard, since her split from Lil Baby, she has not been able to open up to love and affection because she's been trying to protect herself from further hurt.
She wrote:
"I'm literally losing my favorite nigga cause he said I'm not affectionate. I'm just trying to protect my heart tho."
Howard's tweets were not well received as many social media users stated that she was still in love with Lil Baby and wasn't completely over him.
Howard shot back, tweeting:
"You don't have to still be in love with someone to still suffer emotional scars and trauma from the experience. Stop saying I'm not over my past because I am, but a bitch still waiting to exhale."
Lil Baby has not responded since.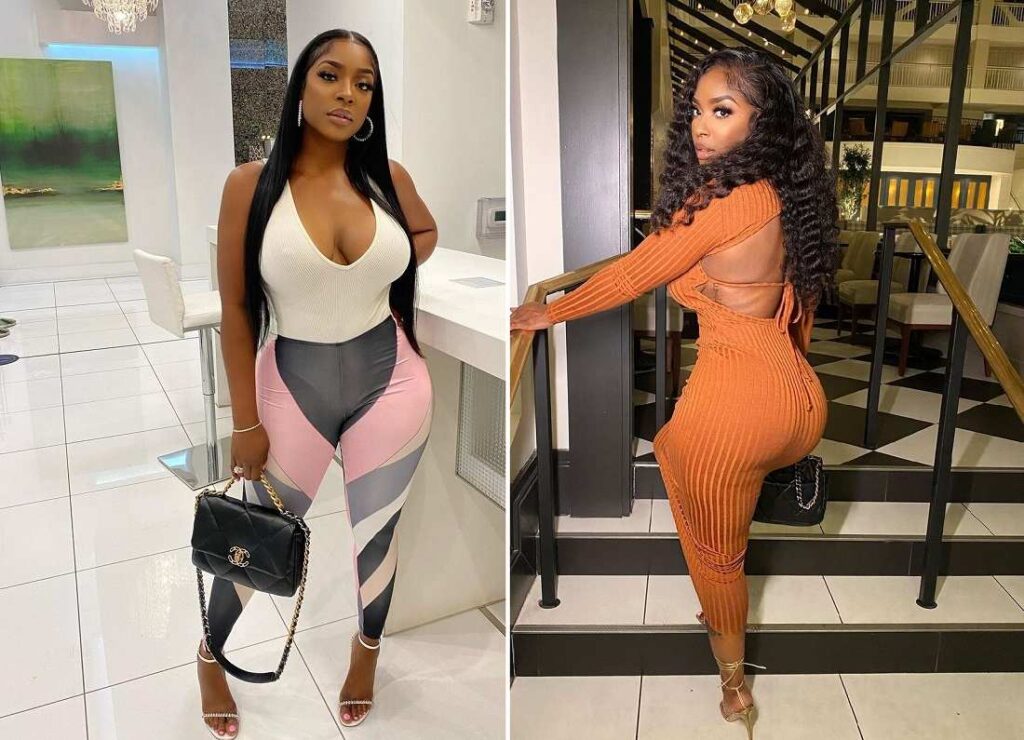 About Lil Baby's relationship with Jayda Cheaves
Jayda Cheaves (AKA Jayda Wayda or Jayda Ayanna) is an American model, actress, author, social media influencer and entrepreneur. She owns the luxury clothing brand called "Waydamin." Jayda Cheaves is popularly known for being Lil Baby's ex-girlfriend and baby mama.
Jayda Cheaves and Lil Baby have been dating on and off since 2016. According to Cheaves, she met Lil Baby through her sister, Jazmine Ameerah Cheaves. However, she only started a friendship with Lil Baby when she moved to Atlanta where Lil Baby lived.
Cheaves said:
"We finally crossed paths when I moved to Atlanta and we just started vibing."
In September 2018, Jayda Cheaves and Lil Baby announced that they were expecting their first child together. In 2019, they welcomed their son, Loyal Jones. However, just before the birth of their son, Cheaves and Lil Baby broke up, only to get back together. In February 2020, Lil Baby admitted that he was not deeply in love with anyone at the moment and implied that he wasn't really serious about his relationship with Jayda Cheaves.
Cheaves clapped back at Lil Baby with a tweet, saying:
"Stop trying to piece together this man interviews,songs etc because we're no longer in a relationship."
However, by May 2020, Jayda Cheaves and Lil Baby were back together. In December 2020, an adult film actress called Ms London took to her Twitter to claim that Lil Baby paid her $6000 to sleep with him. This happened after Lil Baby's birthday celebrations in Vegas. Ms London wrote in the now deleted tweets:
"The best d*ck I ever had came from a millionaire who didn't say more than two full sentences to me . Not dropping no names but Jayda not leaving this man ever."
Lil Baby responded to the allegation by tweeting:
"I get it. Say Baby name to get clout. Y'all need to stop the desperate shit."
Ms London then released a screenshot of messages Lil Baby allegedly sent to her. The messages read:
"You fuck the game up!! If I pay for p**sy, youn supposed to speak on it. That's bad business mama."
Lil Baby denied the rumours again by tweeting:
"Jayda been wit me my whole bday including Vegas, y'all be on BS."
However, shortly after, Lil Baby admitted that he did cheat on Jayda Cheaves with Ms London but he did not pay her for sex. Not long after, in February 2021, Jayda Cheaves and Lil Baby broke up again. It is not yet certain if the two are done with their relationship for good or still going to pull a surprise reunion.
However, the two have remained friends since their last split as Lil Baby celebrated Cheaves on Mother's Day by gifting her designer bags and a new car.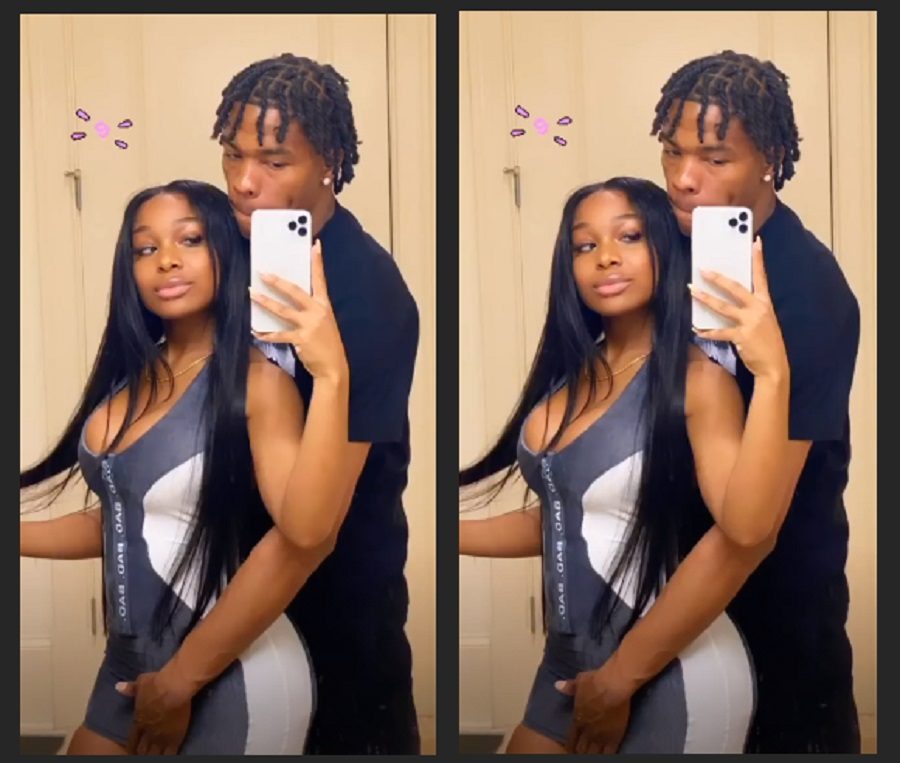 After his breakup with Jayda, it was again rumoured that Lil Baby has gotten back with his ex-girlfriend and first baby mama, Ayesha Howard.
Jayda Cheaves clapped back at the reports by posting a picture on her Instagram page and captioning it:
"Only way I'll lose my spot is if I don't want it no more."
In response, Ayesha Howard shared a video of herself twerking to Lil Baby's music. Jayda Cheaves took to Instagram live to defend herself and say that she wasn't taking shots at Howard with her post.
She said:
"Y'all always say I be throwing rocks and hiding my hands,but no shade it costs eight thousand dollars per post on my Instagram feed. Do y'all think I'd be subbing a bitch for free? Knowing it's going to make the blogs?"
Ayesha Howard then posted another picture to her Instagram, captioning it:
"I promise I'm not for the moment."
After their split, Lil Baby and Jayda Cheaves also took shots at each other online. Jayda Cheaves took to her Instagram page to write:
"Everything comes to an end. Never force it. Be happy."
Lil Baby responded, saying:
"When a MF think they can play with me."
Jayda shot back, writing:
"Think they can play with you? LMFAO, you played with me for six years straight. I text a nigga back now your chest hurt."
Not long after, Cheaves took down all of her posts that were speculated to be targeted at Lil Baby.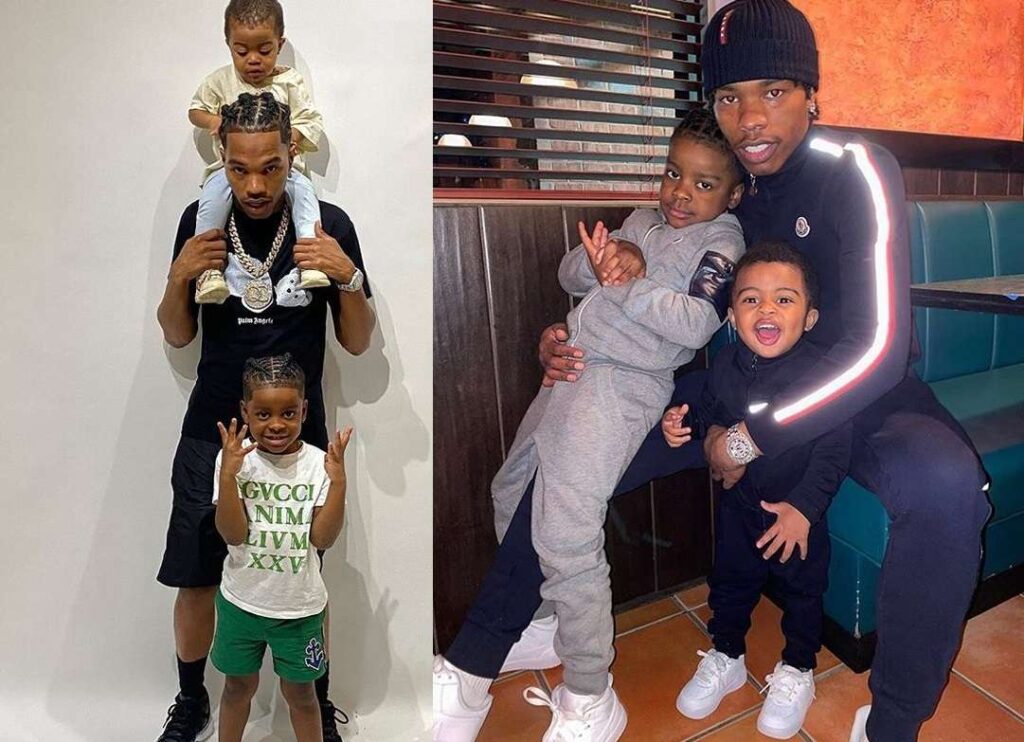 About Lil Baby's kids
As of the time of publishing this article, Lil Baby has two children from his relationships with Jayda Cheaves and Ayesha Howard.
A. Jason Jones
Jason Jones is Lil Baby's first child. He was born to Lil Baby and Ayesha Howard in 2015. He is currently 7 years old.
B. Loyal Armani Jones
Lil Baby's second child, Loyal Jones was born in 2019 to Lil Baby and Jayda Cheaves. He is currently 3 years old.
Lil Baby's baby mamas
As of the time of writing, Lil Baby has two baby mamas:
Ayesha Howard
Jayda Cheaves
About Lil Baby's legal issues
In July 2021, after attending the Paris Fashion Week event, Lil Baby was arrested on a drug charge by the French police. He was released not long after.