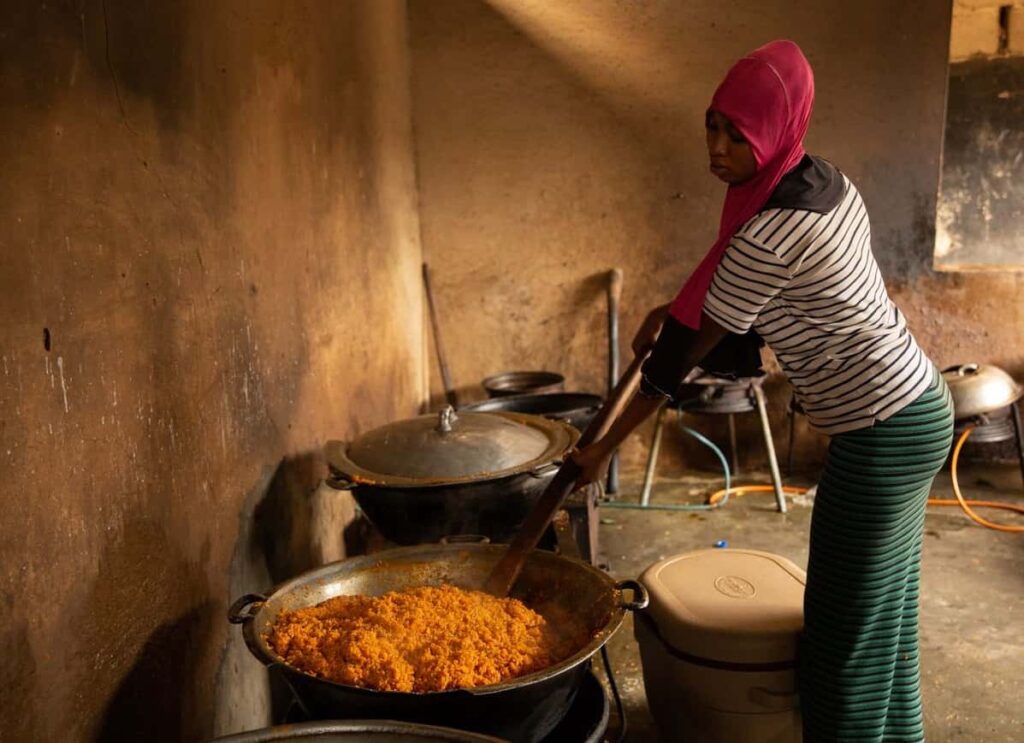 A child dedication ceremony that took place in the Mushin area of Lagos ended in a tragedy after some attendants stabbed one of the guests to death for collecting more than one share of the food.
The incident which occurred last week Sunday, December 12 on Ojuwoye Street in Mushin has been confirmed by the Lagos State Police Command.
The police said it has launched a manhunt for the killers and would do everything possible to bring them to justice.
The deceased has been identified as 21-year-old Saheed Adesina.
According to local media, Saheed Adesina ran into trouble after he was accused by the caterer at a child christening party of collecting three shares of food when other guests have not eaten.
This angered some of the party attendants and it led to a fight during which Adesina was stabbed to death. It was gathered that Saheed was stabbed in the testicles and was confirmed dead on reaching the hospital.
The suspects took to their heels after committing the heinous crime, the police said.
The police have assured the family of the deceased that the suspects will be tracked down and arrested for justice to prevail.