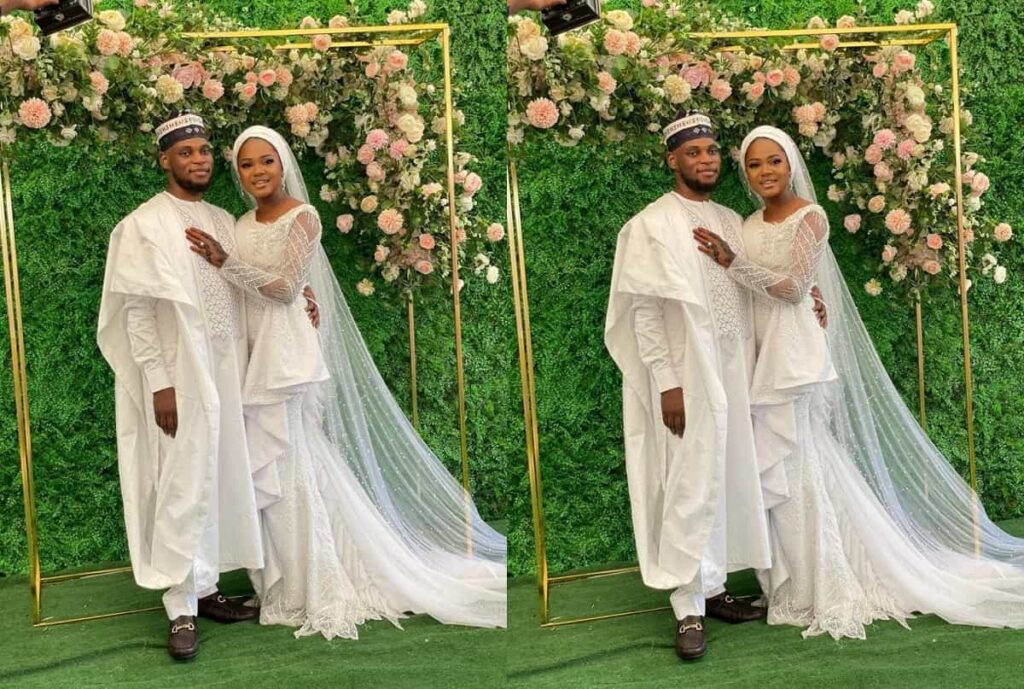 Ahmed Abubakar – the son of Nigeria's former Vice President Atiku Abubakar has wedded his lover Sa'adatu Hamidu.
The wedding which took place over the weekend was attended by several Nigerian big political figures and entertainers.
Atiku Abubakar thanked his friends and associates who graced the wedding fatiha of his son in a Twitter post made on Sunday, January 10.
He wrote:
"On behalf of my family, I express my deepest appreciation to friends and associates who graced the wedding Fatiha of my son, Ahmed Atiku Abubakar, to Sa'adatu Hamidu. May their union be blessed and may the Almighty Allah grant you all journey mercies to your various destinations."
Four months ago, in September 2020, another of Atiku Abubakar's son, Aliyu Abubakar married Fatima Ribadu, the daughter of former EFCC chairman, Nuhu Ribadu.