by Staff writer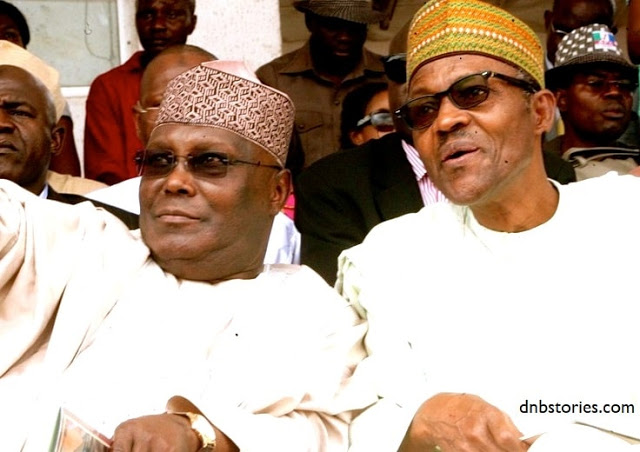 In a recent poll conducted on Twitter by Africa Polling, Nigeria's former vice president and now PDP presidential candidate, Atiku Abubakar, led in the votes, gathering over 60% of the lot.
Atiku's closet opponent Muhammadu Buhari of the APC scored about 23% of the votes, making him second.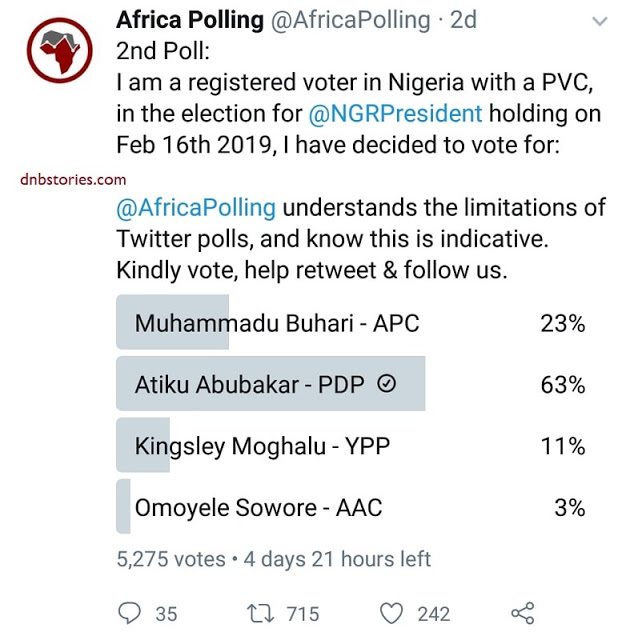 According to Nigeria's election-governing body, INEC, the 2019 presidential and National Assembly elections will hold on February 16, 2019, while governorship and state assembly elections will hold on March 2, two weeks after the presidential election.
Atiku Abubakar served as the 11th vice-president of Nigeria from 1999 to 2007 under the presidency of Olusegun Obasanjo.
In 1998 he was elected Governor of Adamawa State. While still Governor-Elect, he was selected by then presidential candidate Olusegun Obasanjo as his running mate.
The duo went on to win elections in February 1999, and Abubakar was sworn-in as Nigeria's second democratically elected vice president on 29 May 1999.
Atiku's second term as Vice President was marked by a stormy relationship with President Obasanjo, mainly as a result of his bid to succeed Obasanjo.
President Buhari took over from Goodluck Jonathan after convincing Nigerians of his determination to put an end to Nigeria's endemic corruption and winning the 2015 election.
However, he has since been accused of impoverishing the masses with his poor economic policies; Nigeria also experienced an ugly episode of recession under his watch.