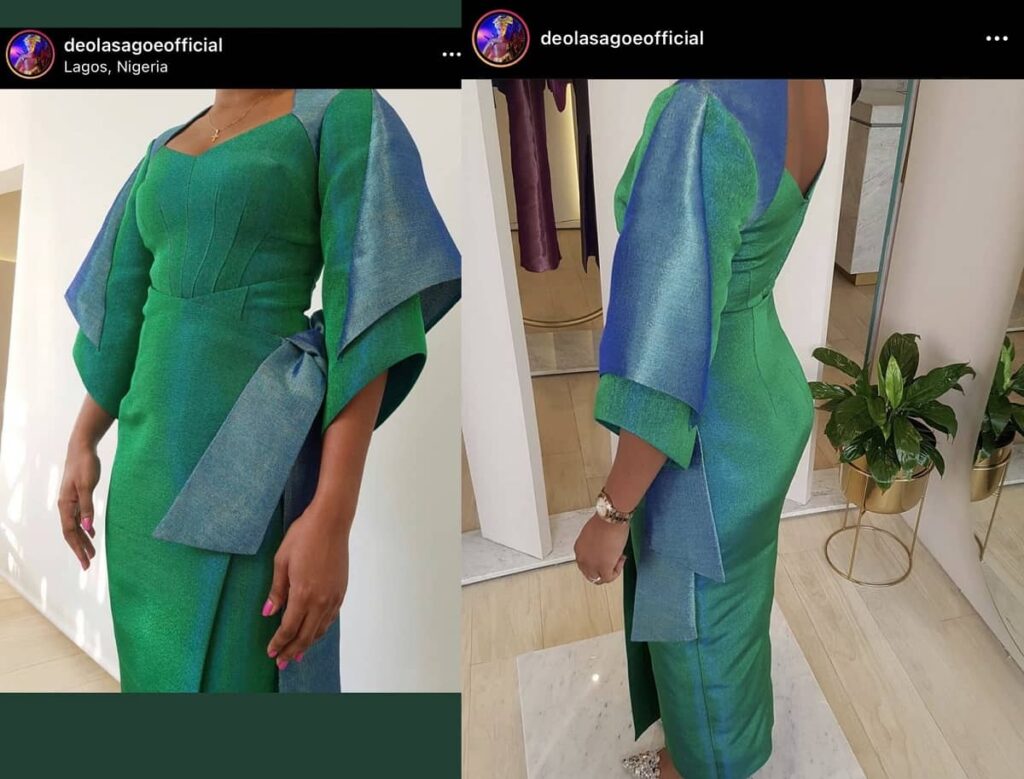 Top Nigerian high fashion designer Deola Sagoe is currently on everyone's lips on Twitter since the unveiling of her latest creation – The Deola Sagoe New Collection Ethereal.
The new designs from the much-revered House of Deola Sagoe were posted on Instagram – @deolasagoeofficial – and have got many Nigerian social media users drooling.
Someone wrote:
"This level of artistry can't be explained. In love with Deola Sagoe's talent and mastery."
Another Twitter users found the perfect way to describe the designer's uniqueness, writing:
"Omo…Deola Sagoe is not even in her own lane. Na she get the road."
One particular fan of the designer swore she must wear her on her wedding day.
"I must wear Deola Sagoe on my wedding day, my guests don't have to eat, moti fowo raso dears."
Check out some of the reactions to Deola Sagoe haute couture designs on Twitter: