by Staff writer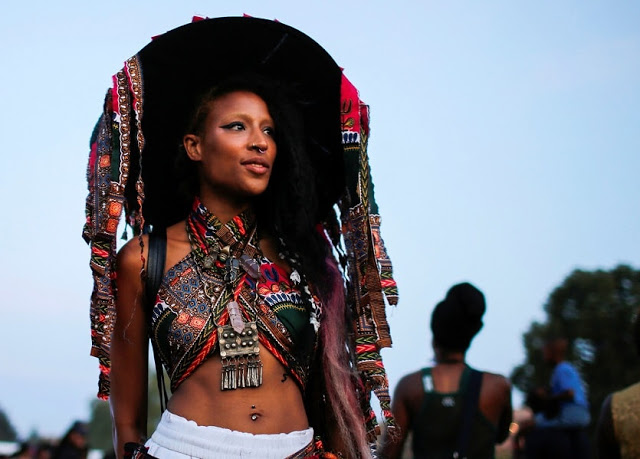 Gone are the days having a university degree was seen as the basic requirement for success.
With the number of non-graduate millionaires we have in the country today, more people are starting to see there is more to making money than completing a degree.

Getting a proper education still remains one of the best life choices one can make. But for those who, due to one reason or another, could not complete their education, learning a skill can still help them succeed.

In fact, with the current level of unemployment in Nigeria and the huge deficiency of white-collar jobs, Nigerian graduates are now advised to also learn a skill alongside their education.

Here are 8 well-paying jobs Nigerians without a degree can engage in:

8. Photography

Photography today is so much more than having a good camera and knowing how to bend and shift your waist to one side.


It is a much more serious business now and great photography skills (especially digital photo editing) can fetch cool money. Some top Nigerian photographers residing in Lagos make up to ₦4 million in a year.

7. Fashion Designing

The Nigerian fashion industry is blossoming at a fast rate now and fashion designers are getting more recognition for their creativity. More Nigerians are now wearing local designers, thereby making the industry more profitable than ever.


A university degree is not required to sketch and sew and there are currently a good number of Nigerian fashion designers earning good money from their craft.

6. Sales

Sales is the backbone of every business. There are sales skills that are not taught in school. People with this ability to close deals can never go broke. Most establishments will employ a great salesperson whether or not they have a degree.


There are salespeople working with big Nigerian pharmaceuticals and FMCGs that take home nothing less than ₦3 million annually.

5. Digital Marketing

Digital marketing, in a nutshell, refers to the marketing of products or services using the internet. It is such a broad field with a lot of money-making opportunities.
Top five areas in digital marketing that people can make a good earning from are:

a. Social media marketing

b. Content marketing

c. Affiliate marketing

d. Influencer marketing

and

e. Email marketing

4. Translator

A lot of people do not know this, but a lot of Nigerians are now making a good buck off their language skills. The most sought-after languages are Chinese, French, German, Japanese and Portuguese.

There are a lot of Chinese and German firms in Nigeria looking for locals that are fluent in these languages so they could help their non-English-speaking staff members get by daily activities.


Some language translators working with big construction and service companies make up to ₦5 million annually.

3. Content Creators

It's truly the age of content. But creating content that works is super hard. A lot of companies are willing to pay greatly for good content. The content can be in the form of text (writing), video (think Lagos Instagram comedians) or infographics and moving images.


There are a lot of non-graduate content creators making it big in different establishments and niches.

2. Graphic designers

Graphic design skills are needed in content creation but the difference between the content creator and graphic designer is that the content creator creates content for an audience while the graphic designer makes visual designs for different projects like advertisements, brochures, magazines, and corporate reports.
Graphic designers earn according to their skill level, with very super-advanced designers earning up to ₦10 million in a year.

1. Programmers/Coders

Coders, also called programmers, design, write, and test codes for computer software or mobile applications. They work on a variety of projects ranging from desktop applications to mobile apps and websites.
Coders spend days writing codes using a programming language. They can be employed full-time or work as freelancers.
Depending on the level of their expertise, there are coders that make eye-popping income even without having a degree.
There are programmers attached to big banks and other firms that make nothing less than ₦6 million every year.