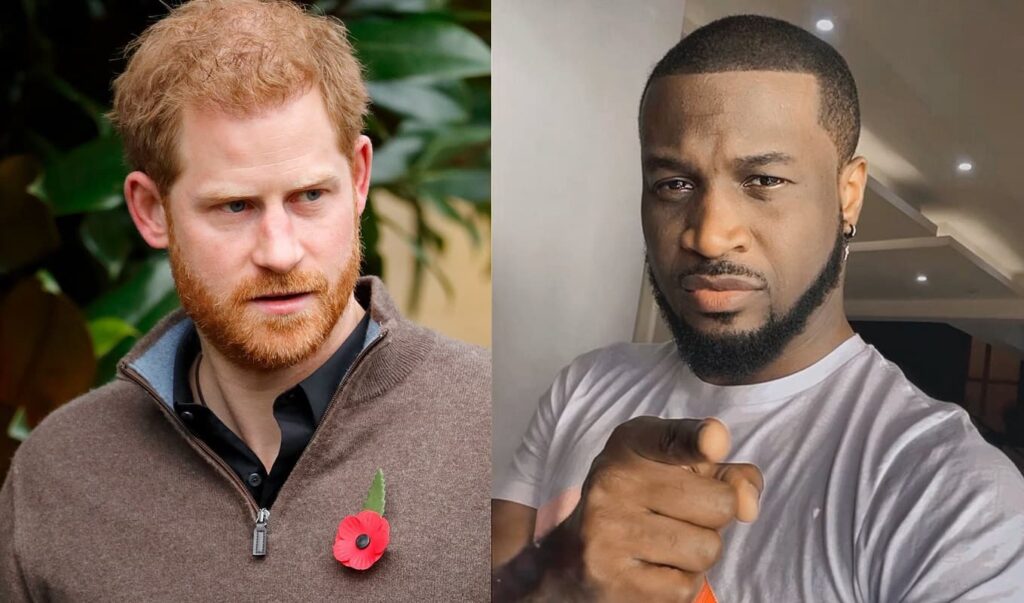 Following the explosive interview Prince Harry and his wife Meghan had with Oprah Winfrey on March 7, Twitter user @Chinnyb_ tweeted that she admires the way Prince Harry is standing by his wife, Meghan Markle, amid the storm that came from renouncing their roles as senior members of the royal family.
She added in her tweet that an Igbo man cannot support his wife against his own family the way Prince Harry is currently doing, but some Twitter users were quick to remind her that Peter Okoye of the defunct P-Square band did almost the same thing for his wife Lola Omotayo, when his family failed to support his decision to marry her.
@Chinnyb_ tweeted:
"I just love the way Harry is standing firmly by Meghan. Can never be an Igbo man."
Responding to the tweet, one person wrote:
"Peter Okoye (Mr P) did more than Harry to protect his wife. Fought his family and left them. Quarrelled with his twin. Scattered Psquare, a legacy world-beating successful music group for his wife. But he was still villainized here by men and women. Is he not a Nigerian man?"
Another person commented:
"Peter Okoye is a noble man for sure. The sacrifice he made for his wife and family, I respect that."
One Twitter user even suggested that Oprah Winfrey should have interviewed Peter Okoye the same way she interviewed Harry.
Check out some of the tweets: