This article was written by Nigerian satire writer and content creator Izuchukwu 'Zeus' Okpala.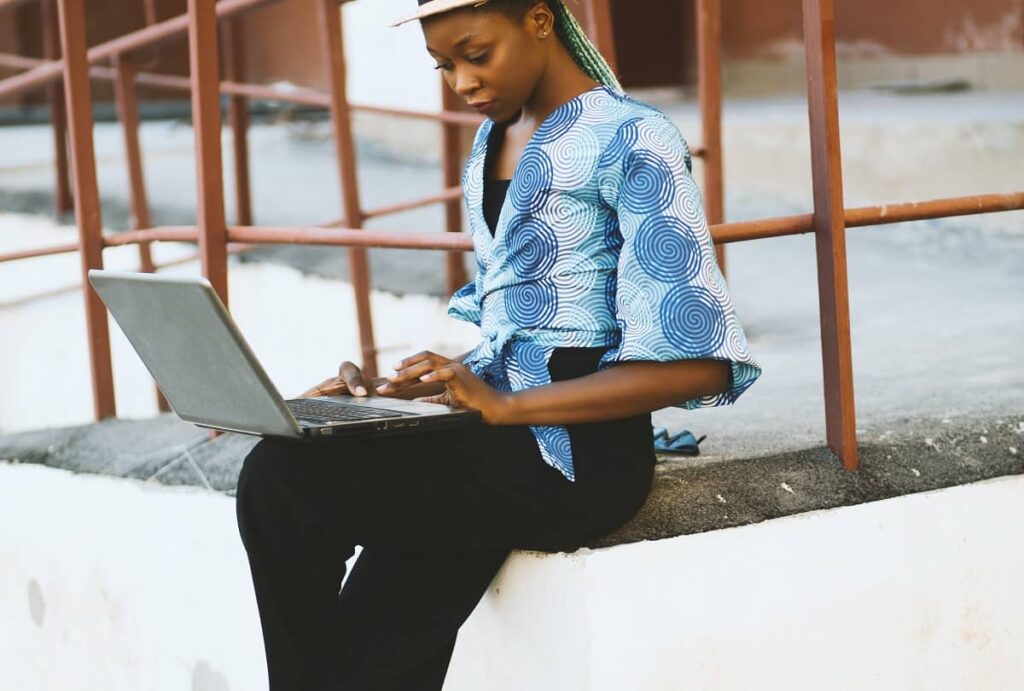 It is known that Nigerian celebrity blogger and media personality Linda Ikeji started one of the earliest gossip blogs in Nigeria. In fact, to date, Linda Ikeji's blog is still seen as Nigeria's number one gossip platform. From celebrity gists to controversial rumours about popular Nigerians, Linda Ikeji provides daily entertainment content for her millions of monthly readers.
It is also known that a lot of other smaller gossip and entertainment blogs depend on Linda Ikeji's blog for content.
As soon as the blogger breaks a story, the other blogs flock vulture-style to her page to steal anything they could find. And in most cases, this means stealing Linda Ikeji's errors and mistakes as well.
It's safe to say that even big media platforms like CNN and BBC sometimes have errors in their posts or make mistakes with some details. Usually, they later discover these mistakes and have the post revised. It happens that way on Linda Ikeji's blog as well, sometimes.
But before these revisions are made, some of her copiers would have run off with the content to post on their platforms.
Again, let me stress that it is not a bad thing to find content sources and ideas from other platforms but when you "copy and paste" already written content, then it becomes a problem which borders on the platform's professionalism and authenticity.
In some cases, these lazy copy and paste bloggers do not even read the content or manage to do any rewriting. They just paste the entire lifted content and add pictures and post. Many Nigerian bloggers in the entertainment niche are guilty of this. Even Linda Ikeji herself sometimes lift news from other platforms without rewriting it. This blog, too, also copy news.
Below is a clear example of how bad "copy and paste" blogging can be:
Linda Ikeji published this story yesterday (January 19) – "Noble Igwe appointed Made In Aba ambassaor"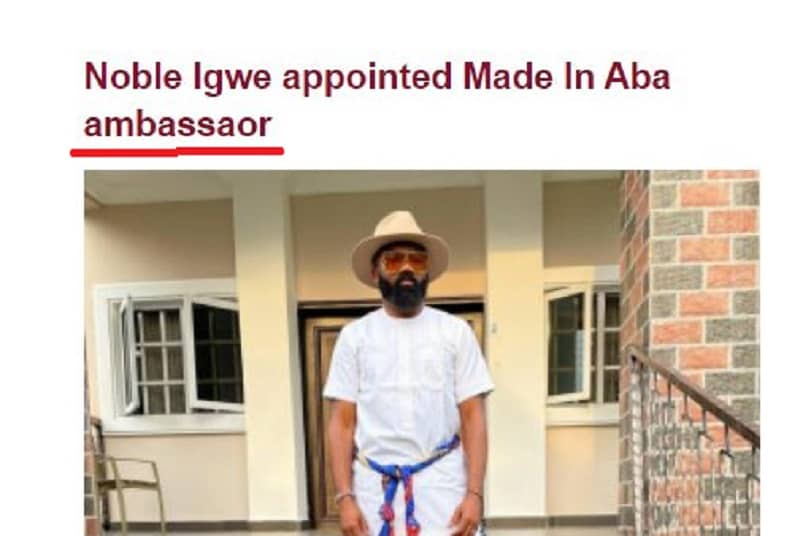 Now notice the error in "ambassador" – The "D" was omitted.
Now check out the Nigerian blogs that copied that same content and posted it on their platforms without first rewriting it.
Note that some of these blogs are actually of great standing and some of them I actually enjoy reading content from, but they have only employed lazy writers. This is exactly why it is important that blogs have editors who proofread what the writers are submitting before posting it.
a. Tori.ng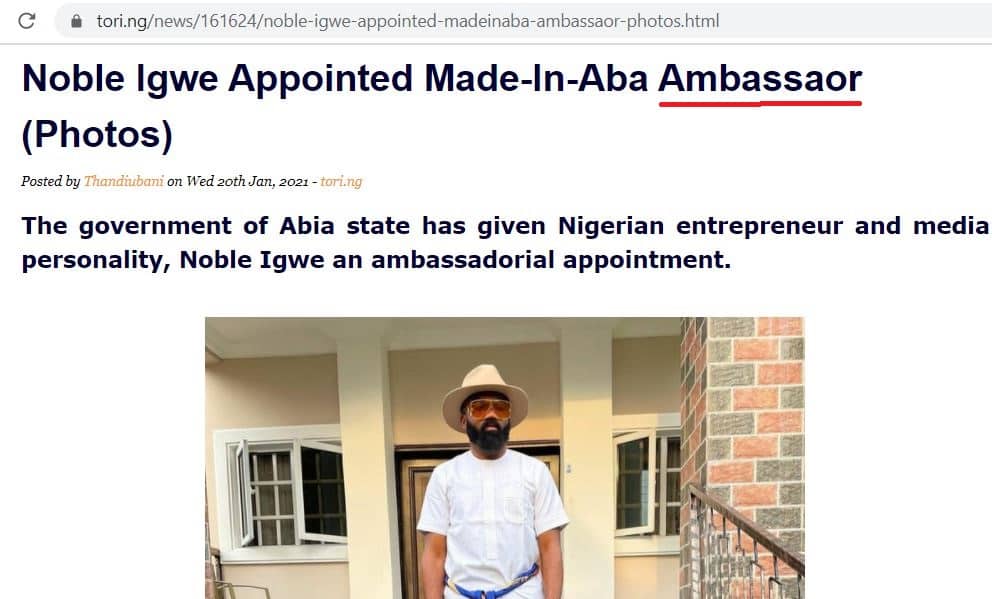 b. 36ng.ng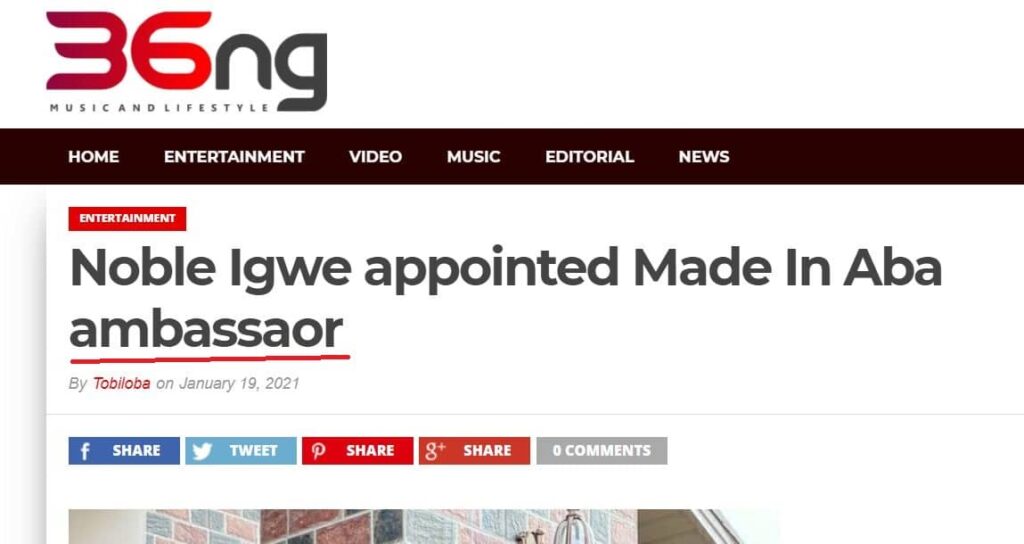 c. Koko.ng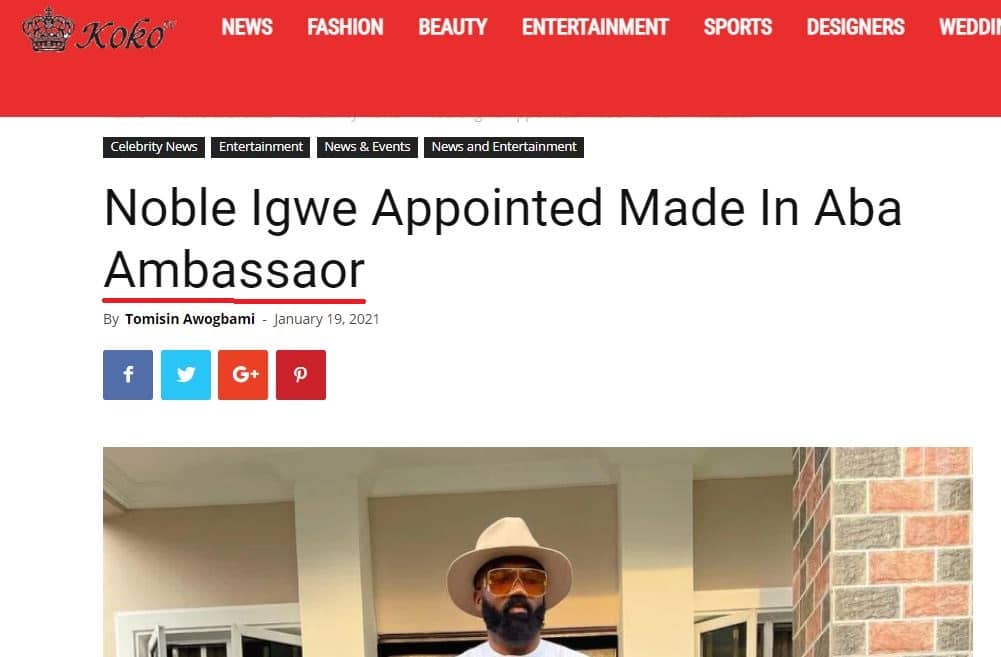 d. Misspetitenigeria.com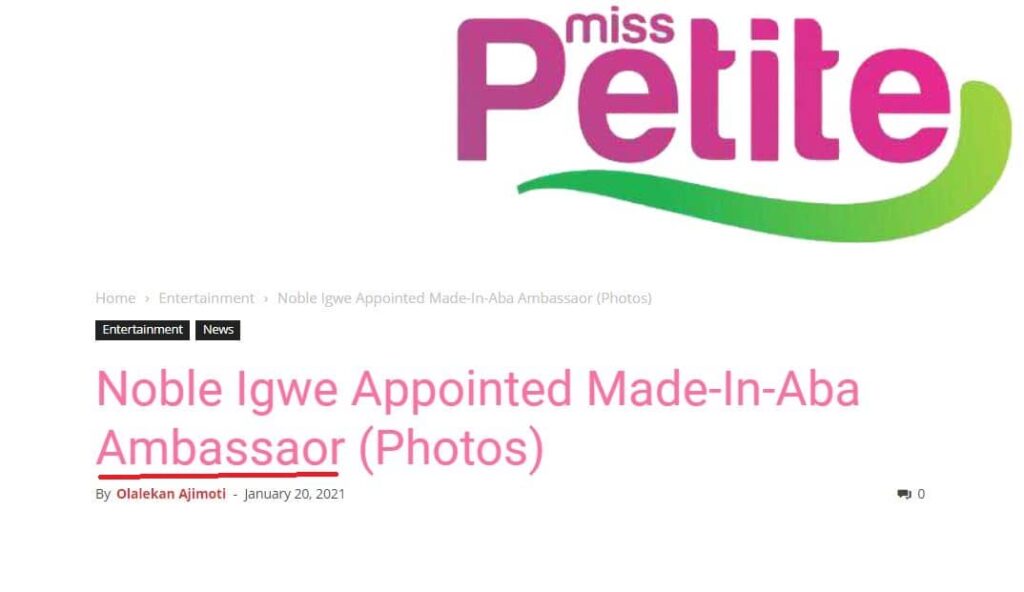 e. 9jaflaver.com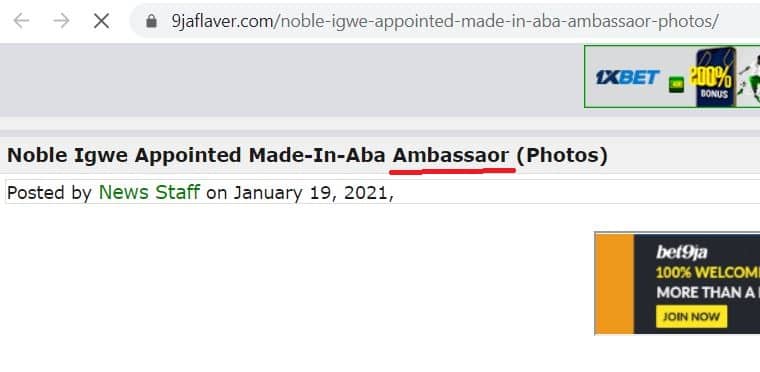 f. Rudebees.com.ng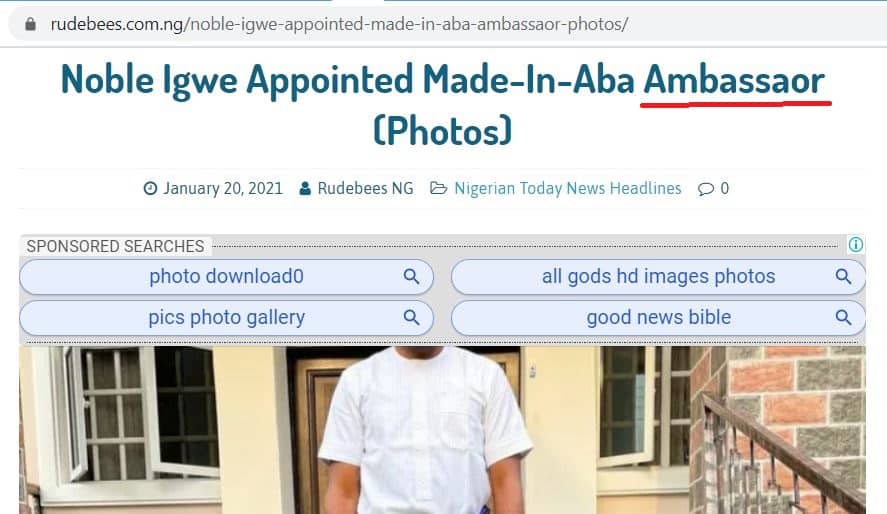 g. Globaltimesng.com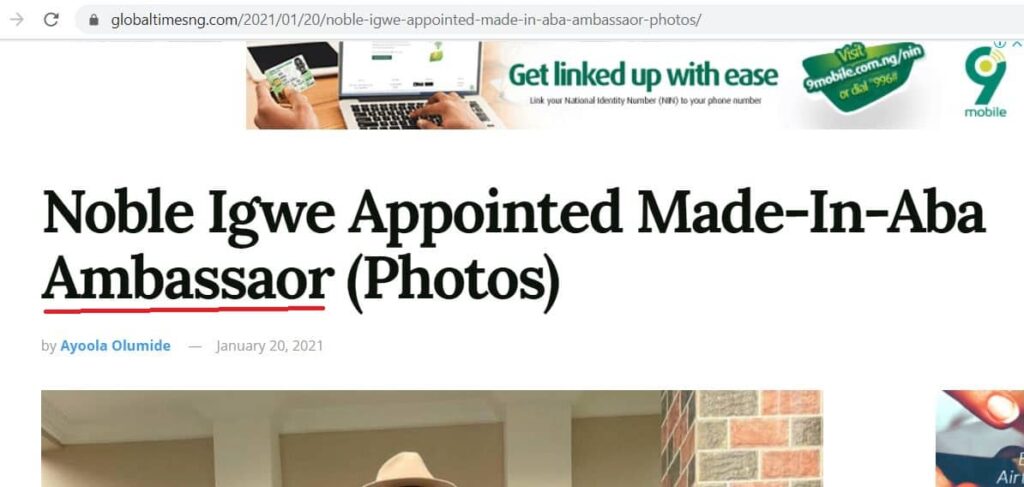 Others: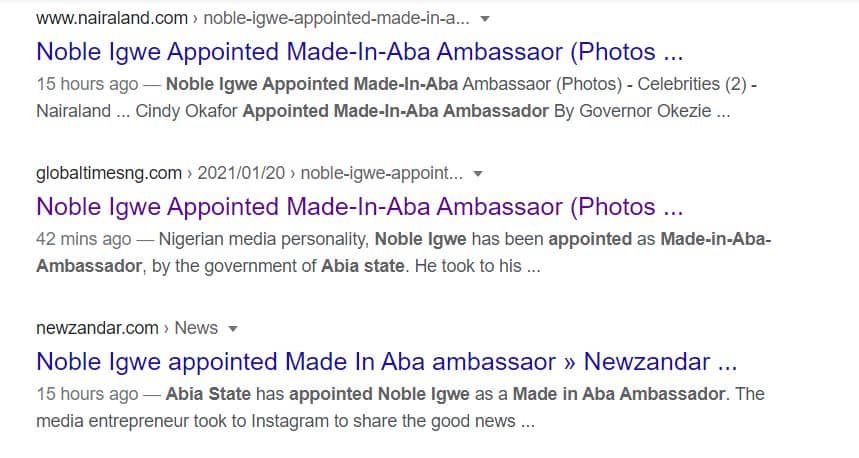 ***
If you have an article you would like us to consider for publication, please use the "Submissions" page to send it to us.