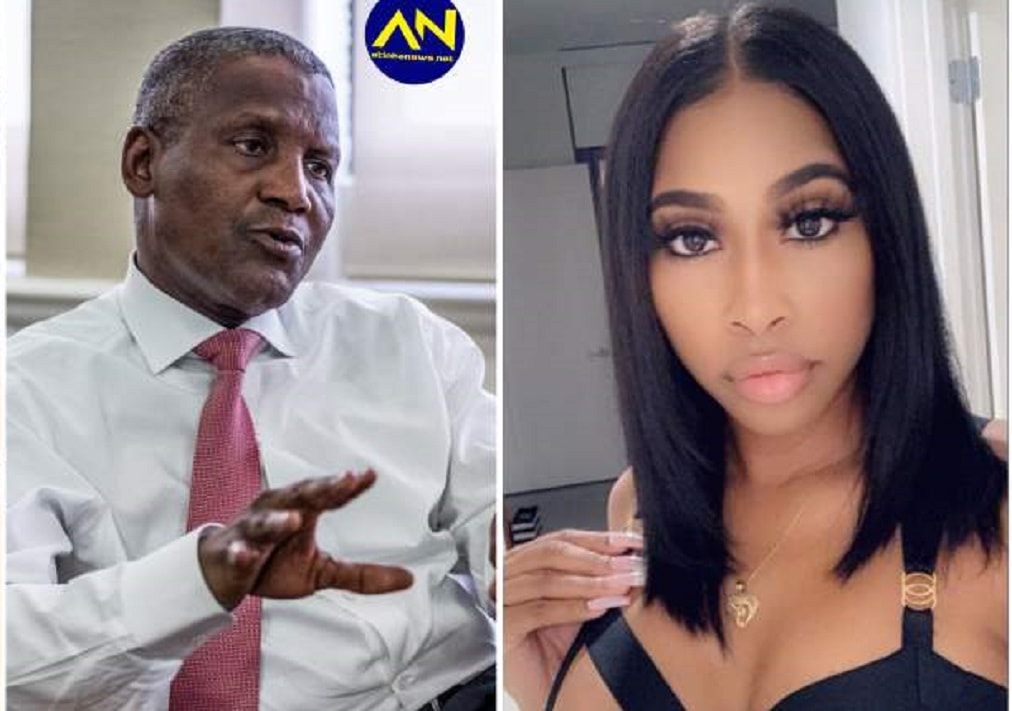 Autumn Spikes, the ex-girlfriend of Nigerian business mogul, Aliko Dangote has been evicted from her North Miami apartment in Florida over unpaid rent, Premium Times reports.
Autumn Spikes and Dangote were alleged to have secretly dated for 10 years before he sued her in a court in Florida for trying to extort $5 million dollars from him.
Dangote alleged that Ms Spikes threatened to expose his family and other private matters of his to the media if he failed to pay her $5 million dollars..
It was gathered that the landlord of the property issued Ms Spikes a 30-day 'pay or vacate' notice on August 5.
He had to file for an eviction suit against her at Miami Dade County court in Florida which was the same court where Dangote sued her in January after the 30 days notice expired.
The rent had accumulated for six months (March to August 2020) to a total sum of $13,230 dollars.
Ms Spikes has a lot of accusations to fight in court, as Dangote has also recently issued a gag order against her through his U.S-based lawyers in the same court where he filed his libel suit.
The court has tentatively fixed February 9 for the hearing of Mr Dangote's preliminary petition.
Ms Autumn Spikes has denied the allegations laid against her by Dangote.